Getting there and getting around Northern Vietnam
by Terri Cook and Lon Abbott Friday, August 19, 2016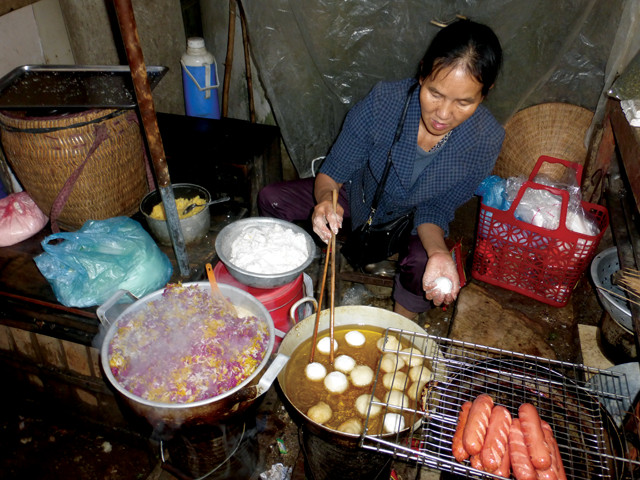 "Northern Vietnam has two international airports, Hanoi and Da Nang. Hanoi's Noi Bai International Airport is the main gateway, offering service to most major Asian cities, including Hong Kong, Bangkok and Tokyo, but no direct service to the U.S. The airport is located 30 kilometers north of the city center and is best accessed by taxi. Many Hanoi hotels will arrange airport pickup or dropoff for you.
While it's usually easiest to use taxis, motorbike taxis or cyclos (bicycle rickshaws) to get around a Vietnamese city, having your own vehicle gives you much more flexibility when visiting more remote regions. Since you must have a Vietnamese license in order to rent a car, all hires include a driver. It is also possible to rent a motorbike and drive it yourself if you're comfortable navigating chaotic traffic with cars, rickshaws and motorbikes zipping in and out of the lanes. To get to Sapa from Hanoi, you can either take a surprisingly comfortable overnight bus, which arrives back in Hanoi in the middle of the night, or take a train to Lao Cai, a 50-minute bus ride from Sapa.
Vietnam's accommodation options vary widely in price as well as quality, from basic backpacker hostels to luxurious resorts. The best selection in Hanoi is in and around the old city. Booking.com offers hundreds of reviewer-rated properties and is helpful for finding apartments, which are often a better value than hotels. Eating street food is a delicious Vietnamese adventure, with the most amazing food often served from some of the most dilapidated stalls. Pho, the Vietnamese staple, is everywhere. Other options include lots of unusual fish dishes and banh mi — a pate-filled baguette that serves as Vietnamese fast food. You can wash all this down with "ca phe trung" — "egg coffee" made with coffee, egg yolks, sugar and condensed milk — or the (weak) local beer.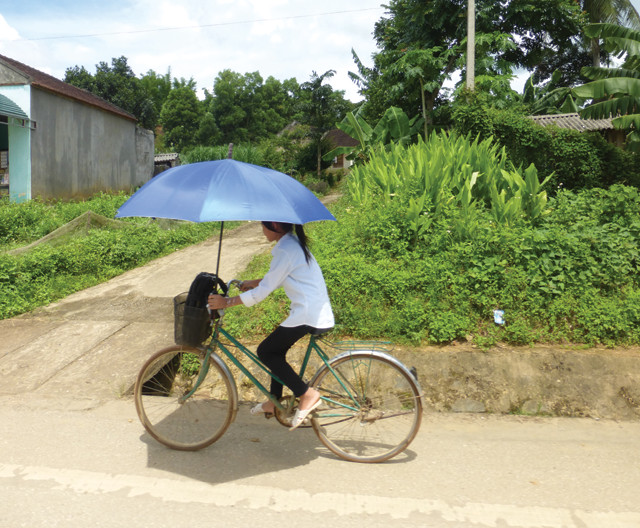 "Spring and fall are the best times to visit Ha Long Bay. Winter is often cool and drizzly; summer is extraordinarily hot and muggy and tropical storms frequently strike. Although many travelers visit the bay on a day trip from Hanoi, sleeping overnight on a boat allows you to experience the bay's magic at sunrise and sunset. It's worthwhile to splurge on a more expensive tour that includes kayaking and/or island hikes, as well as better food and cleaner accommodations. It is best to book a tour in advance and ascertain the refund policy, especially in summer, when tours are sometimes canceled due to typhoons. Vietnam's currency is the dong, although dollars are also sometimes accepted.