Getting There and Getting Around New York
by Kathrina Szymborski Wednesday, May 30, 2018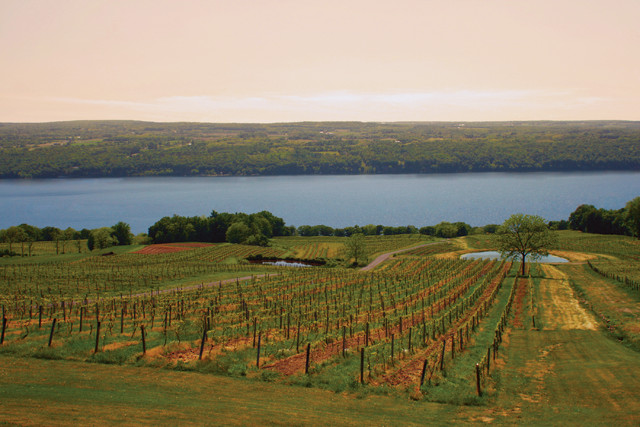 The Adirondack and Finger Lakes region is roughly equidistant from New York City, Montreal and Boston. By far the most scenic way to get there from New York City is by train. The northbound Amtrak from New York City follows the Hudson River at least until Albany. From there, some routes continue toward Montreal and others veer westward toward Rochester. If you snag a window seat on the left side of the train, you can spot waterfalls and birds of prey through your window. There are daily trains between New York and Montreal; trains from Boston, however, require a nonsensical transfer in New York.
Planes and buses are also options. Albany and Rochester both have sizable airports, and Greyhound and Megabus service the Adirondacks and western New York. Again, if you're coming from the Boston area, most buses require a transfer. Once you're upstate, however, it's impossible to access most of the region's attractions without a car.
There are plenty of lodging options across the region, including camping, bed and breakfasts, luxury hotels, and private home rentals. I have particularly fond memories of camping in the lean-tos scattered along the Adirondack high peaks trails, and I've heard good things about both Saratoga Arms and the Adelphi Hotel in downtown Saratoga Springs. Another great option is renting a private home; check www.homeaway.com or www.vrbo.com for options. It's hard to decide what season is the best time to visit the region. Although it's easiest to take advantage of the attractions in the summertime, the foliage in the fall is stunning, and winter offers a wide range of outdoor activities, like skiing and snowshoeing.