Getting There and Getting Around Montana
by Megan Sever Monday, June 11, 2018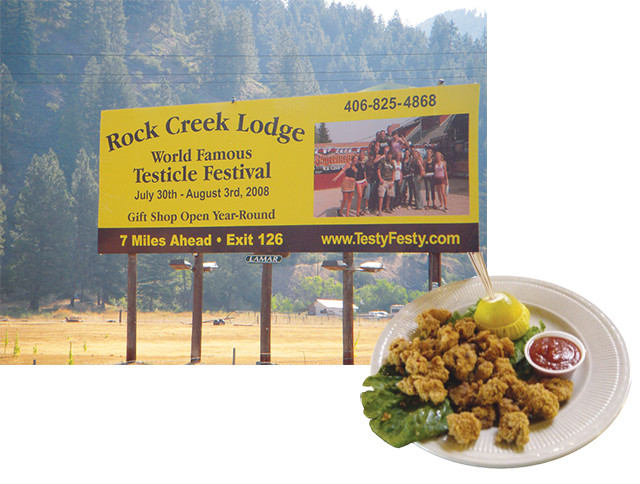 Montana, the 41st state, shares a border with Canada to the north, Idaho and Washington to the west, Wyoming to the south, and North and South Dakota to the east. It's not the easiest place in the United States to get to, but it's well worth a trip.
To get to the Bitterroot Valley, you can fly into Missoula, Helena, Great Falls or Kalispell (or any number of other smaller airports), or drive. Amtrak runs to several cities in Montana, but none are close enough that you wouldn't still need to rent a car to get to the valley. But once there, you'll need a car or a bike to get around anyway. Biking is quite popular in the valley, where the roads are mostly flat and bike lanes parallel the highway. You'll often see people on bikes with camping gear strapped to their backs.
Missoula itself offers multiple hotels and restaurants to fit any taste. Outside of Missoula, the pickings get slim, but fantastic campsites abound and there are also a number of ranches that rent rooms, as well as bed and breakfasts and small hotels in the towns.
Wherever you stay, be sure to try the local delicacies. Huckleberries are a particular specialty in Montana: They only grow in the wild (no one has successfully grown them commercially yet) and are ubiquitous in local foods in July and August. The Huckleberry Festival in August in Trout Creek, about three hours northwest of Missoula, is a fun stop if you have the chance. Bison burgers are another specialty, available year-round, as are Rocky Mountain oysters. If you happen to be in Montana in September, don't miss the "Testicle Festival," a five-day spectacle in Clinton, about 20 minutes southeast of Missoula.
Late spring, summer and early fall are ideal times to visit Montana if it's hiking and geology-viewing you want. Most of the mountains are snow-covered in the winter — and trails and roads are often closed. But there is amazing backcountry skiing in the Bitterroots, and Montana hosts some of the country's best downhill ski runs, so don't rule out a winter visit.