Getting There and Getting Around Mallorca
by Naomi Lubick Wednesday, June 6, 2018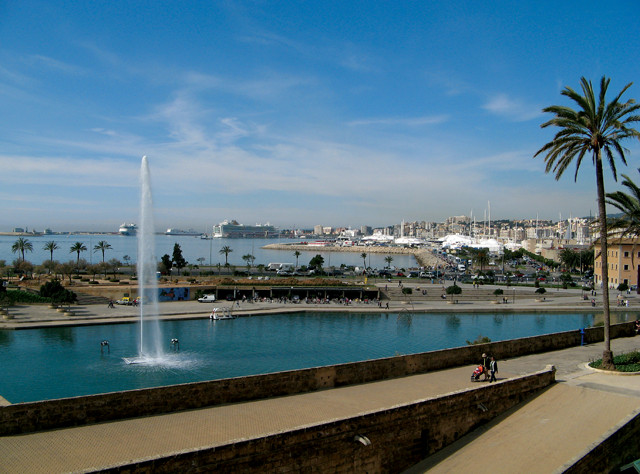 To get to Mallorca, you can fly from many major airports in Europe on a one- to two-hour flight. If you have the time (and perhaps already plan to have a car during a trip in mainland Spain), you can also take a ferry. Going from Barcelona to Palma de Mallorca with your car can cost the same as a plane ticket on an average airline carrier, about $350 — but it's a seven-hour trip to cover a few hundred kilometers.
If you fly into Palma de Mallorca, buses can take you directly downtown for a few euros (www.emtpalma.es/EMTPalma/Front/listadolineas.ct.svr). Make sure you have exact change. A two-pronged train system will get you to the heart of the island or to the south, but consider renting a car for maximum mobility.
If you plan to hike along the Dry Rock Route (see main story), think about staying in the Lluc Monastery, camping out or finding small apartments along the way. The hostel at the monastery, a former hospital now called the hostatgeria, can be booked online at www.lluc.net/cat/reserva.php. For a lovely hotel with a central location in Palma or at the city's edges along the beach, visit Venere.com.
A main attraction, aside from the Mediterranean beaches, in the southern half of Mallorca is the wetlands protected in S'Albufera nature reserve (www.mallorcaweb.net/salbufera/). Birdwatching, walking, biking and easy access to the shore make this a different experience than the island's northern mountains. (The southern edge of the island hosts flat marine deposits with exposed Upper Miocene reefs in some places.)
Mallorca has a meat-and-potato kind of culture, like most of Spain. When you are in the coastal towns, eat fish. Seafood paella is a specialty here, and you should search for the restaurants off the beaten path in the port city of Pollença, for example, that highlight their version of this northern Spanish meal on their menus. If you go to the mountains, try the mountain goat and other local meat dishes. Don't expect too many salads unless you rent an apartment and can make your dinner en suite. Whatever you do, be sure to try the delicious olive tapenade and garlic aioli. Made fresh, both are specialties in this region. The aioli is amazing: Ground to a smooth paste by hand from garlic with olive oil drizzled in during the maceration process, the final result resembles butter with a garlic kick.
British guidebooks on Mallorca abound for a people known for walking; among the many U.K. publications, try "Walking in Mallorca" by Paddy Dillon; for hardcore geologists, the "Geology of Spain" by Wes Gibbons and Teresa Moreno has sections on Mallorcan geology. Both are available through Amazon.