Getting There and Getting Around Israel
by Sam Lemonick Thursday, June 7, 2018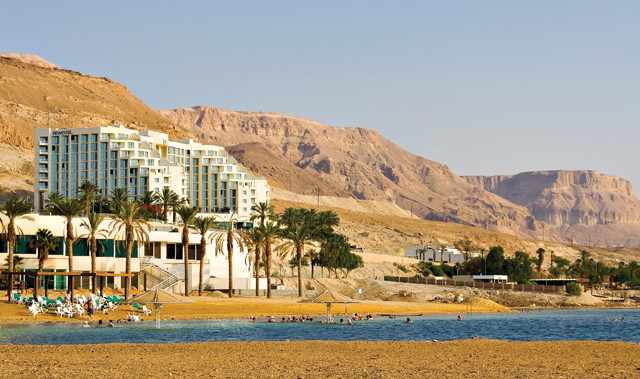 Flights from the United States to Israel arrive in Tel Aviv, a cosmopolitan resort city known for its restaurants, clubs and beaches roughly in the middle of Israel's Mediterranean coast. From there it is a two-hour drive to the Dead Sea. Renting a car at the airport is the easiest way to get around, but taxis will also take you there. From Jerusalem, you can also catch a bus to the Dead Sea from the central bus station.
If you plan to spend a few days at the Dead Sea, you can stay in either Ein Bokek or Ein Gedi. The area's major hotels and resorts are located in Ein Bokek; more budget-minded tourists might prefer to stay at Ein Gedi's slightly simpler hotel, the Ein Gedi Guest House.
Although the conflict between Israel and the Palestinians is ongoing, most travelers to the Dead Sea will see few signs of it aside from the ubiquitous Israeli soldiers going about their business. Travelers don't need to take any precautions beyond what is dictated by common sense in a foreign country. Most Israelis speak English and there is little difficulty communicating with rental car agents, hotel clerks or waiters beyond the occasional thick Israeli accent. Visitors can exchange their currencies for the shekel, the Israeli currency, at the airport and in shops in most cities and towns or at most ATMs.