Getting There and Getting Around Greece
by Terri Cook and Lon Abbott Tuesday, June 5, 2018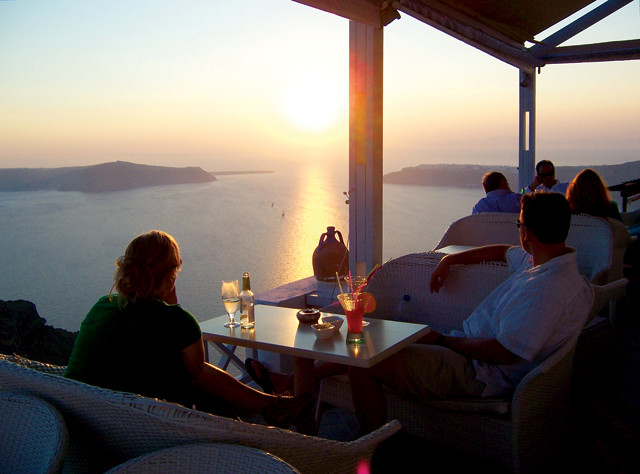 Reaching Santorini by one of the regular domestic or chartered international flights is convenient, but to appreciate fully the dramatic caldera, we recommend arriving by slow ferry (with observation decks). Several are available each day from Athens' port, Piraeus, as well as more sporadically from other islands. Santorini is very compact, so you can stay on any coast and still see all of the attractions. Although there are established bus routes, the most convenient way to explore the island is by renting a car, motorbike or ATV in any of the main towns.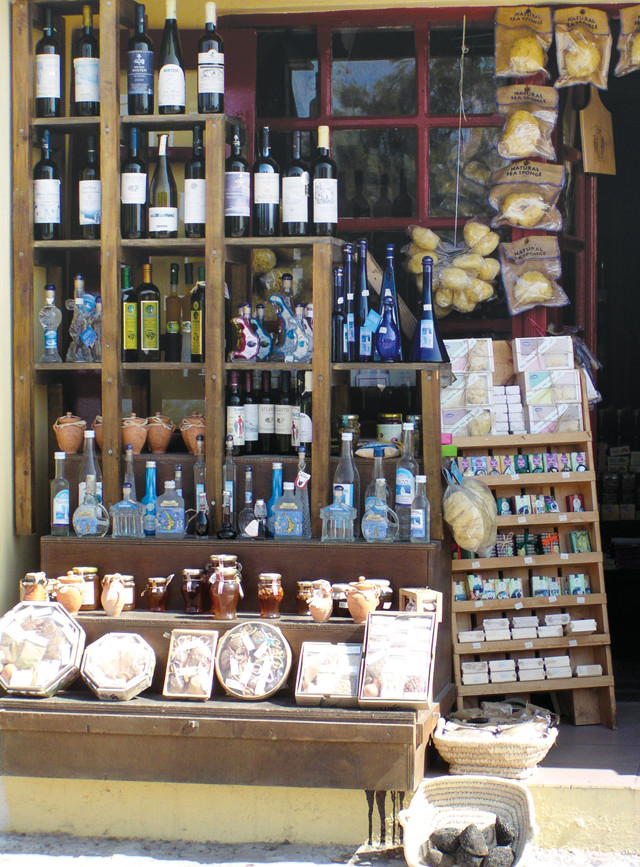 Accommodations span a wide range of quality and price. The main city on the island, Phira (also spelled Fira), offers the most selection and services. We recommend the quieter town of Oia on the island's northwestern side. Famous for its sunsets, Oia has accommodations ranging from basic pensions to pricey caldera-edge hotels. Even more low-key, but lacking the dramatic views, are towns like Perissa on the island's eastern side, which have easy beach access. If you book ahead, most hotels or domatia (bed and breakfast-type rooms without the breakfast) will pick you up at the port. If not, enthusiastic hoteliers often meet the ferries, or you can hire a donkey to pull you up the steep slope. Regardless of where you stay, a visit to Santorini is not complete without watching the sun set over the Aegean from Phira, Oia, Firostefani or Imerovigli; there's also a beautiful cliff-side path connecting the cities, but beware, it's not for those with a fear of heights.
Tours to the Kameni islands, which depart from several ports, should be booked in advance online or through one of Phira's travel agencies. Island bus tours are also on offer. These almost always feature Akrotiri, which re-opened last year after part of its protective roof collapsed in 2005. You can also visit ancient Thira as part of a tour or on your own, approaching it by foot from Perissa or by the switchback road from Kamari.
Santorini is known for its wine, including crisp, dry whites and vinsanto, an amber-colored dessert wine. Most vineyards host tastings daily throughout the summer. For food, Santorini's specialties include seafood — kalamari (squid), oktapodi (octopus), barbunya (red mullet), and many other fish — as well as the most divine eggplant dishes, like imam, that we have ever tasted. Santorini is also known for its flavorful tomatoes; Keftedes, or fried tomato balls, are popular. Greek salads — slices of tomatoes, onion and cucumber dressed with balsamic and olive oil — are topped with thick slabs of feta and are like nothing you've ever had outside of Greece. Mouthwatering meze include small plates of legumes, vegetables, meat, island-made cheese, and pies such as spanakopita.