Getting there and getting around Cyprus
by Terri Cook and Lon Abbott Thursday, October 22, 2015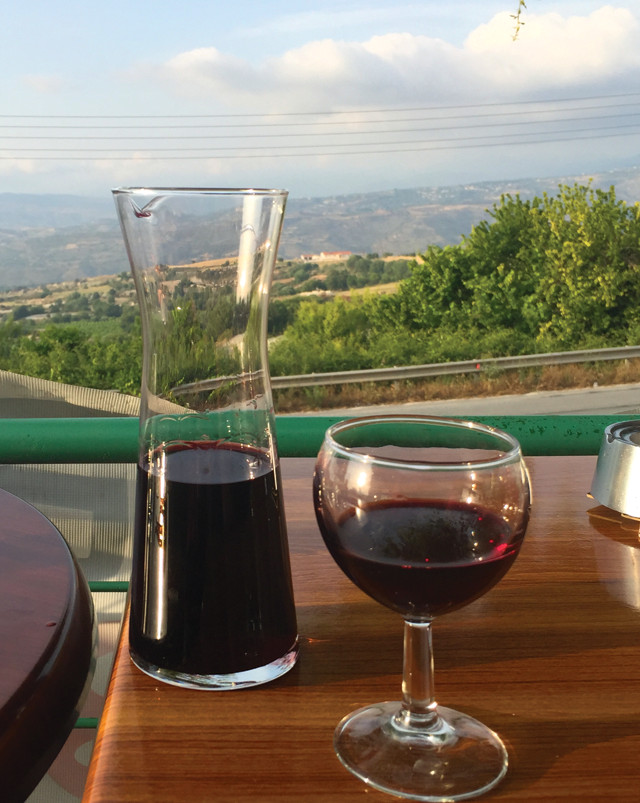 Cyprus has been populated for centuries by a mix of ethnic Greeks and Turks. Periodic ethnic tensions erupted into communal violence in 1963, leading to a Turkish invasion in 1974. Turkey has controlled the northern third of the island ever since. The Troödos Mountains, which host the ophiolitic rocks, rise in the center of the island, within the Republic of Cyprus.
The Republic of Cyprus has two international airports, one in Paphos on the western side of the island, and a second in Larnaca, in the east. Although neither has direct flights to the U.S., both are well connected to most European cities as well as many destinations in the Middle East. Flights to and from Turkey are also available from Ercan Airport in Northern Cyprus. Since the easing of border restrictions in 2003, crossing the Green Line between the Greek and Turkish sides is generally straightforward at any of the designated checkpoints.
You will need a car to see many of the sights described here. Rental cars, including four-wheel-drive vehicles, are widely available across the island and at both Republic of Cyprus airports. Cars are also available for rent in Northern Cyprus, but foreigners are not always allowed to take vehicles from that side into the Republic. In addition, auto insurance valid in the Republic is not usually valid in the north, and vice versa; if you want to drive across the border, be sure to read your contract carefully and secure the necessary documents at the time of hire. Because Cyprus was once a British colony, Cypriots drive on the left. Signs in the Republic are written in both Greek and Latin script, but only in Turkish in Northern Cyprus. Although Greek and Turkish are both official languages in the Republic, only Turkish is official in the north. English is also commonly spoken on both sides of the Green Line.
Accommodations on the island span a wide range of quality and price. Private apartments are often a better value than hotels, especially in the popular beachside resorts. Booking.com offers hundreds of reviewer-rated properties across the Republic. Northern Cyprus, and particularly North Nicosia, has a more limited range of options; if you need to overnight there, we recommend the cozy Cypriot Swallow Boutique Hotel, located just inside the old city walls.
As part of the European Union, the Republic of Cyprus uses the euro. The Turkish lira is the official currency in Northern Cyprus, although euros are also frequently accepted.