Getting There and Getting Around Cairo
by Terri Cook and Lon Abbott Friday, August 3, 2018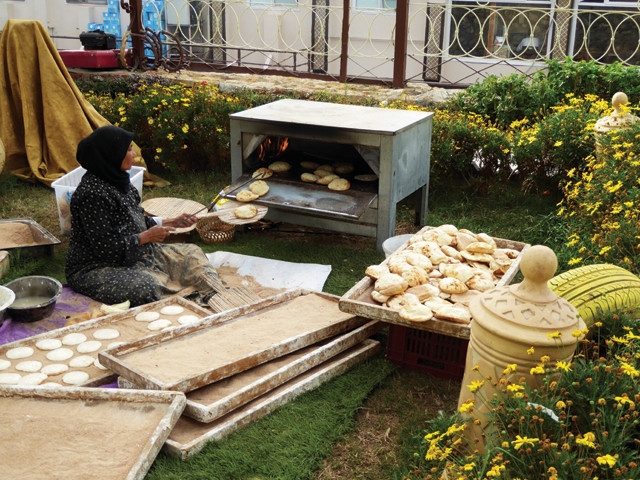 "Egypt's main gateway is Cairo International Airport (CAI), which has nonstop flights to most major Middle Eastern and European cities. EgyptAir offers direct flights to Cairo from New York City and Toronto. From other North American locations, it's usually most convenient to fly through Dubai, Abu Dhabi or a European hub. British Airways, Emirates, Etihad, Lufthansa and Turkish Airlines are among the carriers offering connecting service.
After landing at the airport, U.S. passport holders must obtain a 30-day tourist visa, which costs $25 per person and is payable only in cash in U.S. dollars. According to the Embassy of Egypt website, Americans should also bring extra passport photos and copies of the completed visa application and passport information pages, although we were not asked for this additional documentation.
If you're heading directly to Giza, most accommodations will arrange transport from the airport northeast of Cairo to the pyramids, which are located southwest of the city. Depending on traffic, it can take more than an hour to travel between the two. Suntransfers.com also offers door-to-door transfer service. For other transportation in Cairo, we don't recommend driving yourself as the city's traffic can be chaotic. Instead, consider hiring a driver. This service should also be included in any private tour.
During winter it's advisable to book accommodations ahead of time, especially if you want to stay close to the pyramids. Egyptian hotels range widely in price, services and quality but are generally a better value than in the U.S. Located near the entrance to the pyramid complex, the plush Marriott Mena House offers luxurious accommodations with up-close views of the Great Pyramid. If, like us, you're willing to forgo luxury for a basic, clean room, the Pyramids View Inn boasts one of the very best views of all three pyramids and the Sphinx from its balcony. From there you can also watch the sun rise and set, eat breakfast, and enjoy the colorful (though hokey) sound and light show that illuminates the pyramids nightly — all for free.
To enter the Great Pyramid, you must have two tickets: one to visit the necropolis and a second to see the inside of the pyramid. The latter are timed for either the morning or afternoon and best booked in advance through a tour guide or your accommodation. Egypt's currency, the Egyptian pound, is available from ATMs throughout the city, and U.S. dollars are also widely accepted. Although most accommodations accept credit cards, it's a good idea to have some small bills handy for tipping.
The weather is typically sunny but chilly during winter, while the heat is scorching in summer, so the best time to visit is from October through March. Before you head to Egypt, it's a good idea to check with the U.S. Department of State for current travel advisories and sign up for the Smart Traveler Enrollment Program to receive alerts.