Getting there and getting around Bolivia's Antiplano
by Terri Cook and Lon Abbott Wednesday, August 16, 2017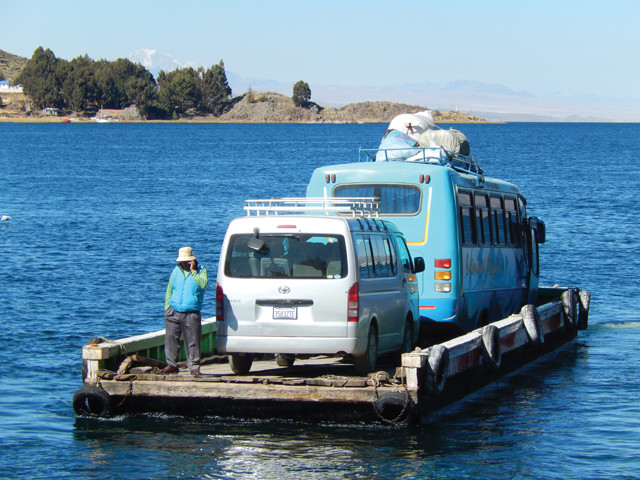 "Bolivia's main gateway, El Alto International Airport (LPB), is located 13 kilometers southwest of the country's capital, La Paz. It hosts regular, year-round flights to and from major destinations in South America, including Lima and Cuzco, Peru, Santiago, Chile, and Buenos Aires, Argentina, as well as connecting flights to Miami on American Airlines and Los Angeles, Washington, D.C. (Dulles) and Orlando, Fla., on Avianca. Several regional airlines, including Boliviana de Aviación (BoA) and Amaszonas, offer multiple flights daily from La Paz to Uyuni. The hour-long flight typically costs about $150 one way. We found the South American carriers to be extremely efficient; it's important to arrive at the airport two hours in advance because the flights often depart early!
Before traveling to Bolivia, you must apply for a visa well in advance via the Consulate General of Bolivia in Los Angeles or a visa service. Be sure to follow all instructions carefully; they will reject any incomplete applications. The cost for Americans is $160 each for a 10-year visa. It's much cheaper for Canadians and other nationalities.
Although you can rent a car at the airport in La Paz, road signs are infrequent and roads are often closed without warning, so we hired a vehicle with a driver through www.boliviatravelsite.com for the 150-kilometer route between La Paz and Titicaca's main town, Copacabana. Once there, it is easy to get around by foot and ferry. Uyuni is also a small town that is straightforward to navigate. Most tour companies will pick you up at the Uyuni airport.
Bolivian accommodations vary widely in price and in quality. We recommend the Tinka Hotel in La Paz and Hotel La Cúpula in Copacabana. Bolivia's official currency is the boliviano, although dollars are also usually accepted. Most high-end establishments and tour companies accept credit cards.
A number of local firms offer tours, ranging from a half-day to three days, of the Uyuni salt flats. With the increasing popularity of these trips, a number of new operators have recently emerged, not all of which are reputable or safe. We recommend paying a little more ($240 per person for us in 2016) to use an established firm such as Red Planet, which we booked through Kanoo Tours. The company arranges all of the logistics, including food and accommodations, although you may want to buy some extra water and snacks before departing. At the end of the three-day tour, you can either return to Uyuni with the driver or cross the border and transfer by bus to San Pedro de Atacama in northern Chile. While these tours offer tremendous views of the region's natural attractions, they are not luxury experiences. Bring warm clothes for the very basic, unheated accommodations located at elevations up to 4,200 meters above sea level. One other note of warning: even though we live at 1,700 meters, it still took us several days to acclimate to that altitude; for those who live near sea level, it could take a week or more to adjust. It helps if you drink plenty of water and avoid consuming alcohol or caffeine.