Getting there and getting around Azores
by Kat Cantner and Colin McFadden Friday, January 11, 2019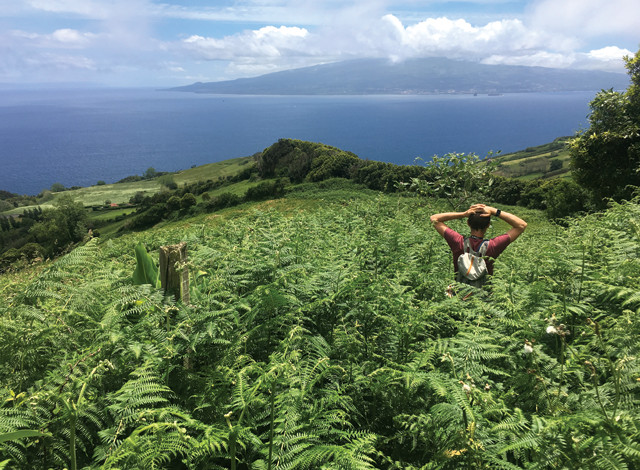 The Azores are unique, highly accessible and packed with activities. There are direct flights to Ponta Delgada (PDL) from Boston and New York, as well as from Lisbon and Porto in Portugal if you're coming from Europe. Moving between the islands is fast and affordable via flights on SATA Air Azores, the local airline. You can also opt for a ferry, though the journey will take quite a bit longer. Be aware that weather changes quickly in the Azores, so it's not uncommon for flights to be delayed, or to end up landing at alternative airports. Just go with the flow.
Renting a car for your visit is highly recommended. While there is some public transit, a lot of the fun of the Azores comes from exploring and following your senses. Unlike most European destinations, parking isn't a major problem. For driving enthusiasts, the Azores also provide plenty of gorgeous twisting asphalt. Smartphone GPS is useful in the islands but use your intuition as well. On a few occasions, our navigation really wanted us to drive down a drainage ditch or an otherwise impassable route.
When searching for lodging, keep in mind there's a thriving Airbnb economy throughout the Azores. The vacation rental homes are licensed and approved by the government and denoted by helpful signage. There are also a variety of small and medium-sized hotels, bed-and-breakfasts and other options. Splurge on somewhere with a sea view — Azorean sunrises and sunsets are truly stunning.
The Azores are blanketed with well-marked and exciting trails. While paper maps are available at any tourist office, we also used an app called AllTrails. In addition to viewing maps and notes from past hikers with the app, you can review photos and check timing data. You can also contribute your own hikes if you follow a trail that hasn't been shared yet.