Geoscience on Film: Setting the scene amid extreme tectonic and sedimentary processes
by Doug Prose Thursday, March 26, 2015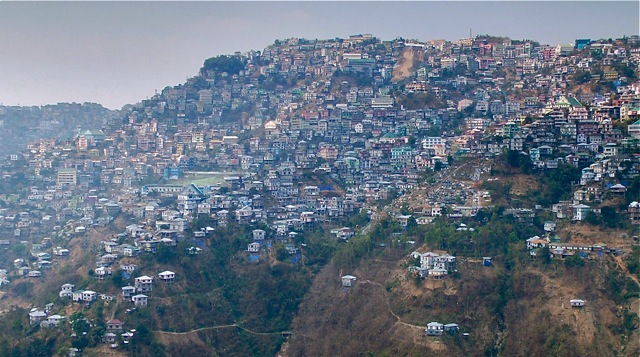 Doug Prose, formerly a geologist with the U.S. Geological Survey, and his wife, Diane LaMacchia, have produced documentaries showcasing Earth and the geosciences through their nonprofit Earth Images Foundation since 1992. Recent films have included "Earth: The Inside Story" and "Italy's Mystery Mountains," both released in 2014 and aired on PBS. Currently at work on their next project, Prose is blogging for EARTH about the filmmaking process, as well as the work of the scientists they're covering, while on location in India. Read other posts in this series here.
March 24, 2015
AIZAWL, India — After three days of flights from San Francisco, Diane LaMacchia and I have finally arrived here in a part of India well off the beaten path, the state of Mizoram. We are filming Lamont-Doherty Earth Observatory geologists Leonardo "Nano" Seeber, Mike Steckler, and post-doc Paul Betka, and Dhaka (Bangladesh) University geologist Humayun Akhter as they make field observations of the structure and seismic behavior of the northern Burma Arc, Earth's most seismically hazardous piece of crust.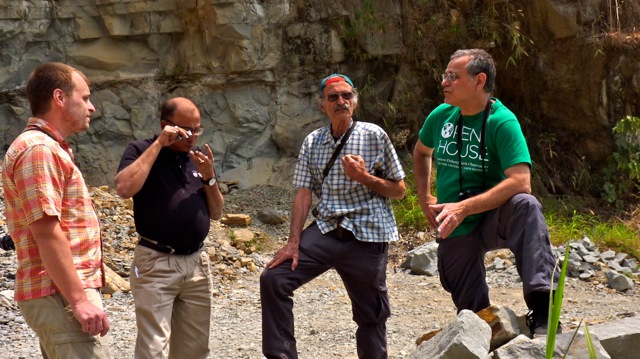 Their work is part of a multi-year project — funded by the National Science Foundation's (NSF) Partnerships for International Research and Education program — that is bringing a fascinating mix of high-tech and conventional research methods to bear on the complex tectonic and sedimentary processes at work in the region. At the root of these processes is the ongoing collision of the Indian Plate into Asia directly below us, which has created both the Burma Arc and the world's largest delta, the Ganges-Brahmaputra river delta (GBD), immediately to the west of us here in Mizoram.
The GBD also happens to be home to the planet's densest concentration of people, who directly benefit from the fertile delta lands yet are also in harm's way from other, regularly occurring byproducts of the extremely active natural processes in the area: massive subduction earthquakes, landslides, yearly monsoons, flooding, river avulsions and coastal subsidence.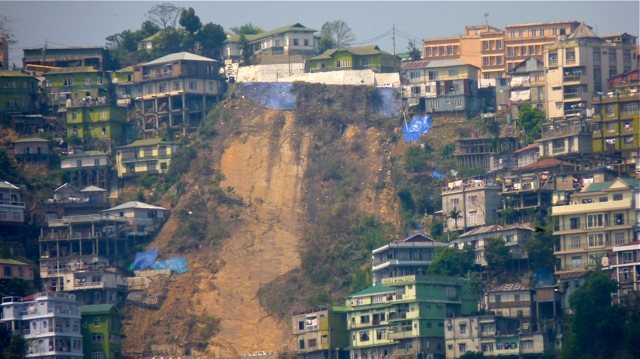 Our film, funded by NSF and destined to become a PBS documentary, explores this unique, volatile intersection of humans and nature at Earth's most active tectonic setting. It also looks at the profound consequences of the area's tectonics for the hundreds of millions of people who call this stunningly beautiful and culturally rich region — encompassing Bangladesh, northeast India, the Nepalese Himalayas and beyond — home.
I will be writing posts every few days on our trip as we follow Nano, Mike, Paul and Humayun — four great guys to work with — as they traverse a region so different from the rest of India in many ways (more on that in later posts), make structural measurements and take rock samples. They are focused on mapping faults, folds and very abundant landslide-prone slopes, and are trying to get a handle on the timing of mountain-building and large damaging earthquakes that have occurred in the past — all information that is crucial to the people here who live life on slopes that fall away below at very high angles.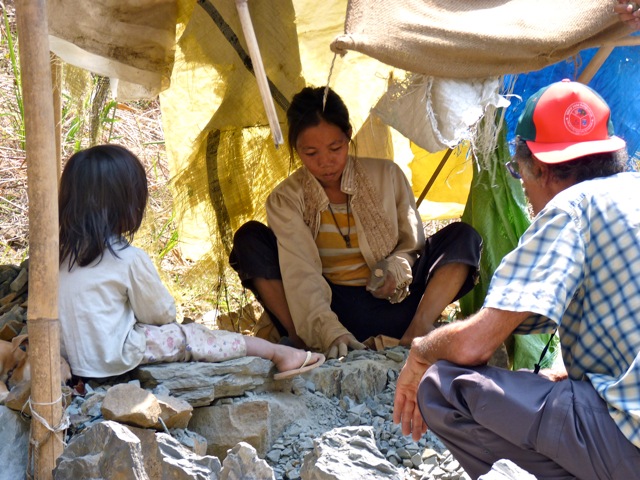 We're based in Mizoram's capital, Aizawl, an exciting, sizeable city of about a million people that's impossibly perched atop a 1,100-meter-high, severely steep ridge. Yesterday, we filmed the scientists visiting a rock quarry where workers dangled on ropes in front of vertical rock walls, gouging boulders out with crow bars. Below them, men and women (and a very young girl with her mother) labored to manually further break the large rocks down into chips for sale out on the busy road.
The rock walls exposed beautiful structures for the scientists, and the workers were pleased to let our group pick through their piles for fresh rock samples. We did have to be careful with rock chips flitting by every which way at high velocity — our camera almost took an unfortunate hit. Today, we will be filming a gigantic landslide that wiped out the road to the local airport and flung numerous houses and vehicles into the ravine below. After a few more days in Mizoram, we'll fly to Kolkata to meet a few of Mike's colleagues from India and then boat into the Sundarban Forest Reserve — a UNESCO World Heritage Site that's home to Royal Bengal tigers — to film the extraordinarily vigorous tidal processes there and, if we're really, really lucky, a tiger!