Geomedia: On the Web: Dinologue: A dino blog
by Julia Rosen Monday, June 8, 2015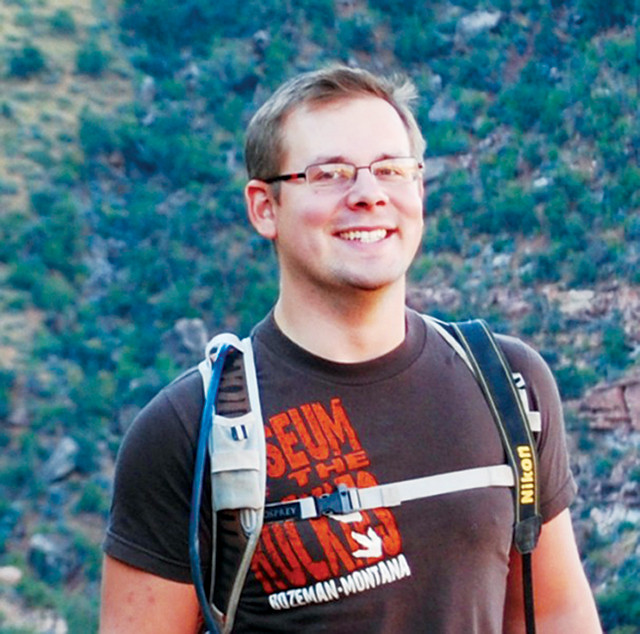 Wherever you want to go, the Internet can take you there. Space? No problem. The bottom of the ocean? Sure. Now, you can add another stop to the itinerary: the Mesozoic. A new website, Dinologue.com, aims to transport visitors back to the time of the dinosaurs.
The project is a partnership between Parallax Film Productions and Brian Switek, a popular science writer who reports on paleontology for National Geographic and other publications, and who has authored books such as "My Beloved Brontosaurus." Switek has made a career out of decoding dinosaurs, which have fascinated him since childhood. "My mom tells me that I very quickly went from trucks to elephants to dinosaurs," he says. "Big and loud seems to have been what I was interested in."
The website features Dinovision, a video series hosted by Switek, also available on YouTube, as well as regular columns written by the site's contributors, who also include Erica Hargreave and Lori Yearwood. The site covers a wide range of content — some serious, some light-hearted — from profiles of ancient creatures, like the 3-meter-long crocodilian nicknamed the "Carolina Butcher," to tips for gardening with prehistoric plants.
In the videos, Switek chats with paleontologists, and takes his viewers on adventures, often in his home state of Utah. He explores dusty field sites, like the famed Cleveland-Lloyd Dinosaur Quarry, and ambles through the quiet halls of natural history museums, explaining whatever he finds in a casual, unscripted manner. Without question, Switek says, Dinovision represents a departure from other dinosaur videos that abound on YouTube, which mostly include tributes to popular favorites like Tyrannosaurus, or lengthy analyses of hypothetical species-versus-species match-ups.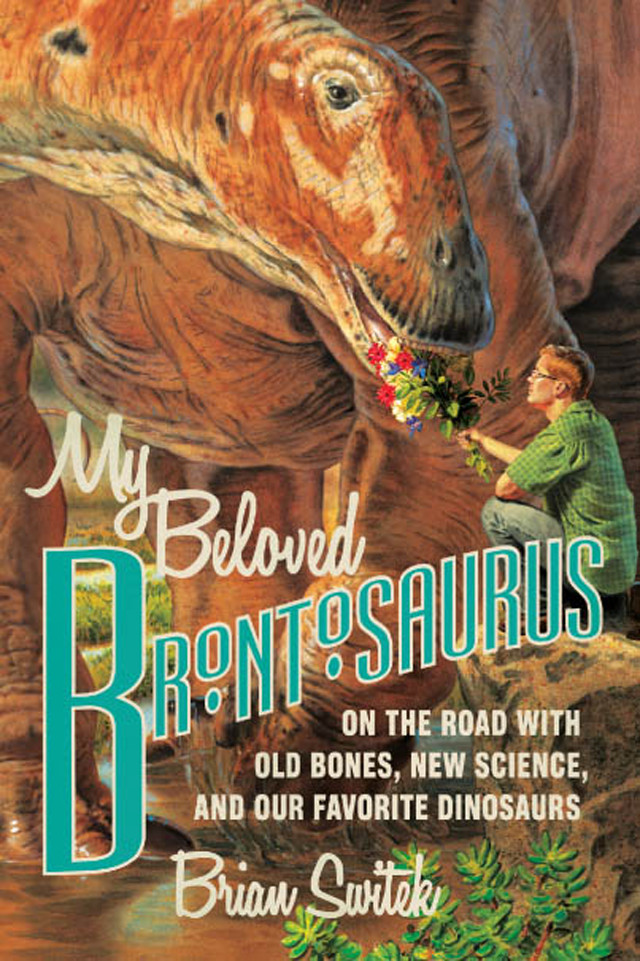 The breadth of Dinologue's material is one way the site hopes to attract a broad audience, from professional paleontologists to amateur enthusiasts. "We want it to be a vibrant community and also a lasting resource that will be educational and entertaining for anyone, from casual dinosaur fans through professors," Switek says. Whether people visit the site regularly or stumble upon it after hearing about a recent discovery, Switek aims to create a one-stop-shop for thorough, accurate dinosaur science.
Dinologue also seeks to attract viewers of different ages. "Kids love dinosaurs … but there are many grown-ups who love dinosaurs as well," Switek says; and lots of them, it seems, if the success of his blog at National Geographic — dubbed "Laelaps" after a now-defunct dinosaur genus name — and his 15,000 Twitter followers are any indication. At Dinologue, he is still searching for the "sweet spot" that will allow him to appeal to as many people as possible. Although the site doesn't yet feature much content aimed at kids, a column called Dear Dinosaur — designed for "pint-sized paleontologists" — promises to bring more.
The Dinologue team also wants to make the site more interactive. Switek already answers questions from the public in a segment called Paleo Mailbag, in which he explains everything from fossilized dinosaur pee to the evolution of modern birds. (You can ask your own questions on Dinologue's website or on Twitter using his handle @Laelaps.) But the team would like to do more.
They are exploring options for engaging with audiences remotely, Switek says, like using Google Hangouts for video chats, or live-streaming apps like Periscope or Meerkat from the field. "We are trying to use [these tools] to bring people out into locations they can't otherwise visit."
Switek says he thinks the public needs paleo science, and not just because dinosaurs are cool. "You can get at almost any kind of science through dinosaurs and through fossils," Switek says. For instance, paleontology can provide gateways to studying evolution, ecology, biology and even physics. In addition, he says, paleontology is a great way to show off how science itself works, as researchers refine — or reject — old theories, and constantly create new ones. "It's not just about dinosaurs themselves, it's about taking advantage of their popularity to talk about these broader issues of science," he says.
Editor's Note: As this issue was going to press, the Dinologue team received notice that Parallax Film Productions will no longer provide funding for the site.