Geomedia: Gifts: Holiday Gift Guide
by Meg Marquardt Thursday, November 19, 2015
Science is definitely the new chic, so we've tracked down the latest and greatest science accessories and furnishings to help you find the perfect gift for home or office. From agate nightlights to fun science jewelry, this list is sure to have something your science lover will enjoy. Plus, we have some suggestions for great presents for the budding young scientists in your life.
---
For the Office and Home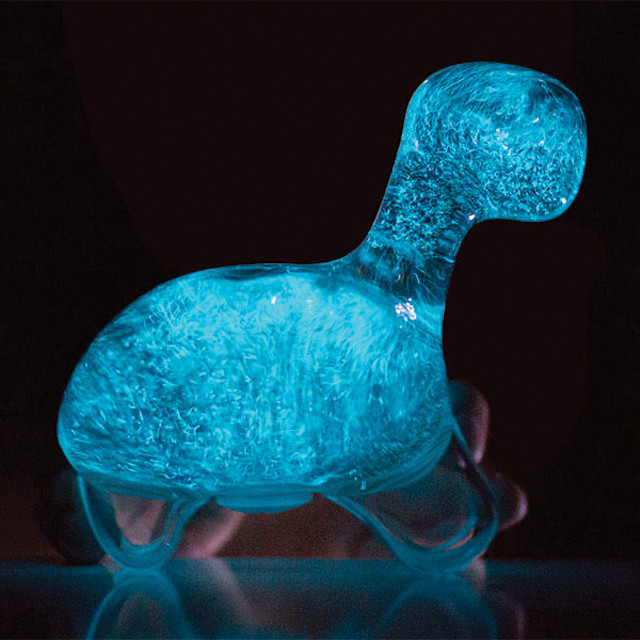 Dino Bioluminescent Pet | $44.99
www.thinkgeek.com/product/htlu/
With the lights on, this glass dino might look like a typical paperweight. But once the lights are off, a whole new world bursts to life. The dinosaur is actually an aquarium for tiny bioluminescent plankton called dinoflagellates. Powered partially by photosynthesis, this natural night light offers a unique way to keep low-maintenance pets in the office. The dinoflagellates and their food ship separately and cannot be shipped outside the United States.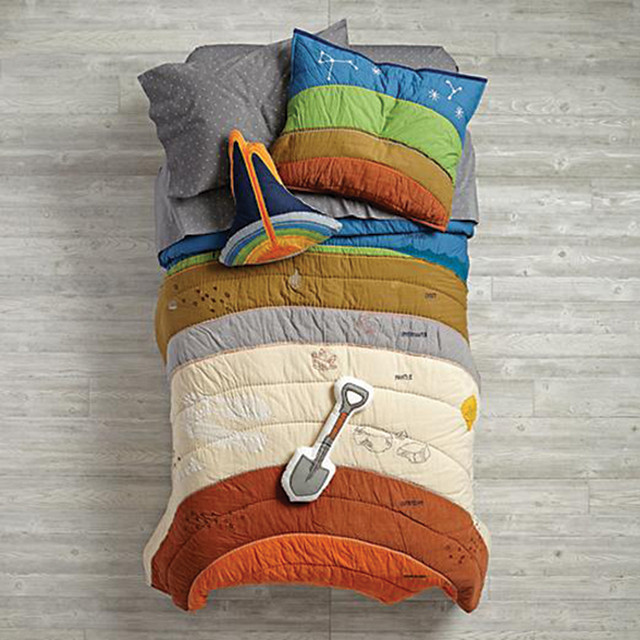 To the Center of the Bedding | $14 to $219
www.landofnod.com/to-the-center-of-the-bedding/f17376
What could be warmer on a cold winter night than snuggling your way down to the superheated center of Earth? Perfect for geology lovers, this comforter's design is a cross-section of Earth, starting with stars in the sky and going all the way to the core. Each layer is made with a different fabric, adding a unique tactile flair to the comforter. The set comes in twin and queen/full sizes. The look is completed with shovel and volcano accent pillows, which can be purchased separately.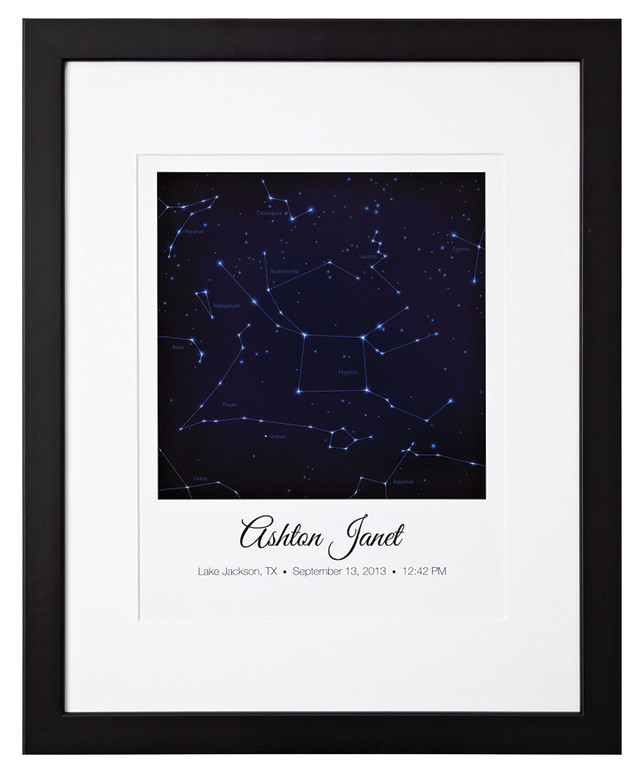 Personalized Constellation | $125 to $195
www.uncommongoods.com/product/personalized-constellation-of-love
Capture a cosmic moment frozen in time. Using computer modeling, designer and photographer Amy Evenson recreates the night sky on the date of a special memory. Given a date and location, she can design an image that shows the constellations on your wedding day, graduation or other important celebrations. The image could also be perfect for a nursery, showing the night sky on the day a child was born.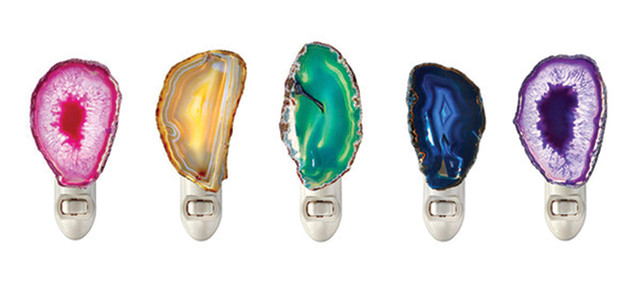 Luz Nightlight | $48
www.annanewyork.com/products/luz-nightlight
Offering a sophisticated spin on a nightlight, these agate stone designs are perfect accents for bathrooms or hallways. The lights are made with real stones that range in color from a popping pink to luscious green or smoky blue. Since it is a natural product, no two lights are the same, making each a unique, vibrant and functional decoration for your home.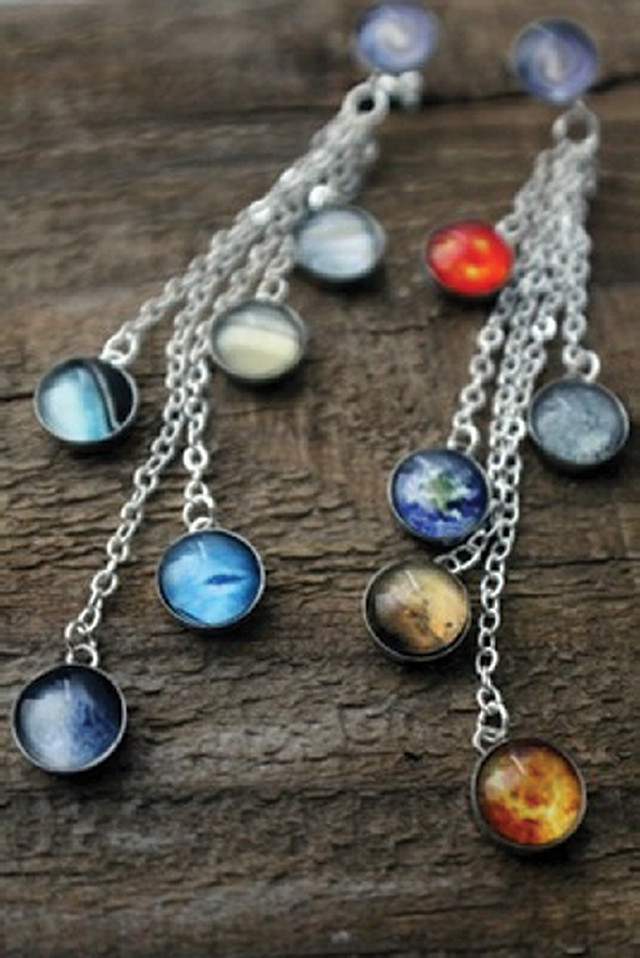 Solar System Earrings | $94
www.ilovesciencestore.com/sterling-silver-solar-system-dangling-earrings.html
Be at the center of your own solar system with these astronomical sterling silver earrings. Featuring the sun and all eight planets (plus Pluto for symmetry!), the drop earrings measure roughly 9 centimeters. At the top of each is an additional bezel bearing a swirling image of the Milky Way. As an added bonus, a portion of the sale proceeds goes to the Planetary Society.
---
### For the Kids (and Young at Heart)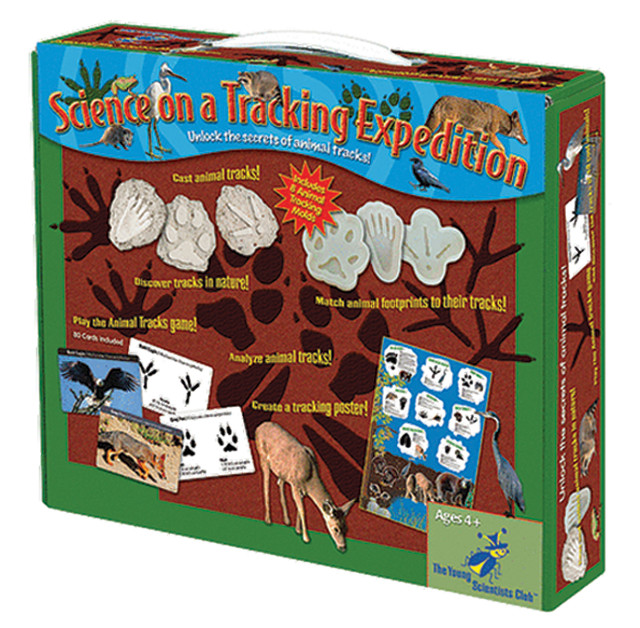 Science on a Tracking Expedition | $22.49
http://store.scholastic.com/Toys-and-Games/Science-Kits/Science-on-a-Tracking-Expedition
Go on a tracking adventure with this set of fun interactive activities. Not only can kids learn about different sorts of animal tracks, but they can create their own tracks using eight different molds of animal feet. And while your explorer is creating a bounty of tracks in their own backyard, the kit also includes a card game and a plethora of interesting animal facts to help kids learn about wildlife. Ages 4 and up.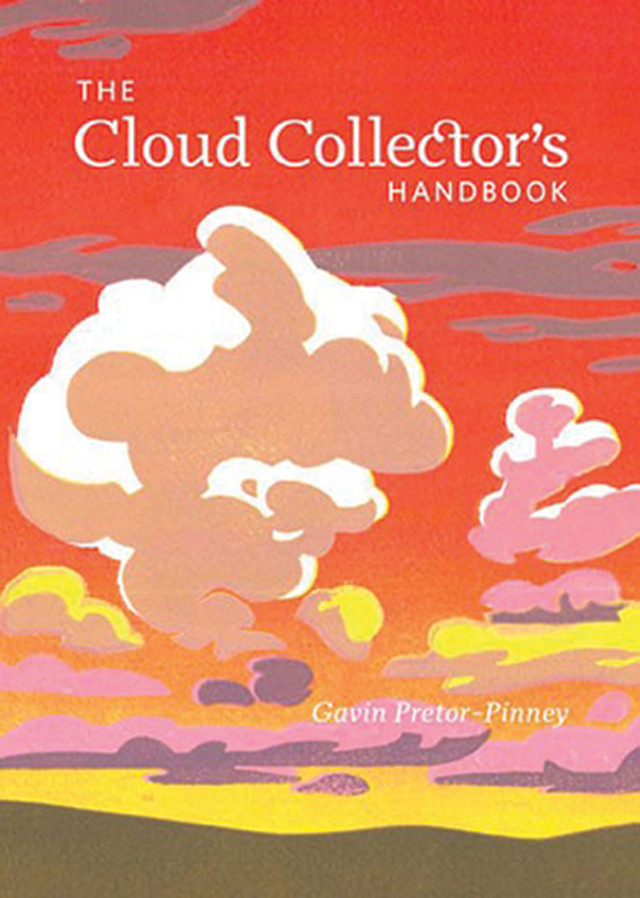 The Cloud Collector's Handbook | $11.66
www.amazon.com/Cloud-Collectors-Handbook-Gavin-Pretor-Pinney/dp/0811875423
For the budding meteorologist, the Cloud Collector's Handbook is a great way to learn about the different sorts of clouds in the sky. Each cloud type is depicted with a brilliant sample photo, making identification of a Mammatus cloud as easy as looking up. The handbook doubles as a field notebook, so your collector can write down the exact moment they spotted that rare lenticular cloud. Ages 8 and up.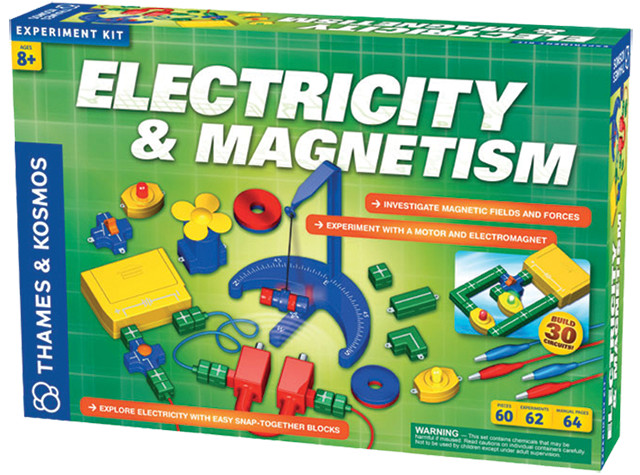 Electricity & Magnetism Kit | $59.95
www.thamesandkosmos.com/index.php/electricalscience/
This kit mixes elements of two essential forces — electricity and magnetism — and features all the traditional activities of electronics kits, such as building a variety of circuits and small machines. It also lets your child explore the fascinating relationship between magnetism and electricity, study which types of materials are magnetic, and build devices that utilize both forces, such as a Morse code telegraph key. Ages 8 and up.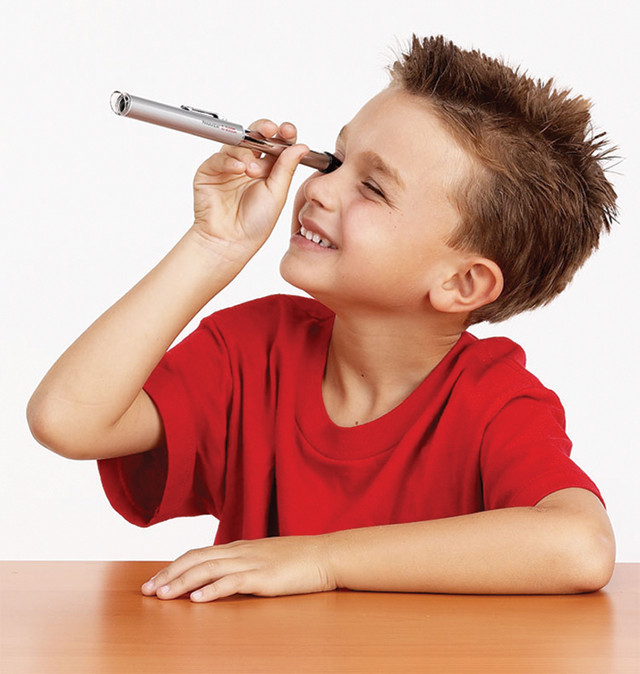 Pocket Scope Mini Microscope & Telescope |$13.95
www.fatbraintoys.com/toy_companies/educational_insights/
pocket_scope_mini_microscope_telescope.cfm
See near or far with a device that is small enough to fit in your pocket. Look for birds sitting in distant trees or spy a ship out on the waves with 8-times telescopic power. Or, if your child is more interested in what is right under her feet, the microscope end can zoom in on a bug or rock with 30-times magnification. Great for ages 3 and up.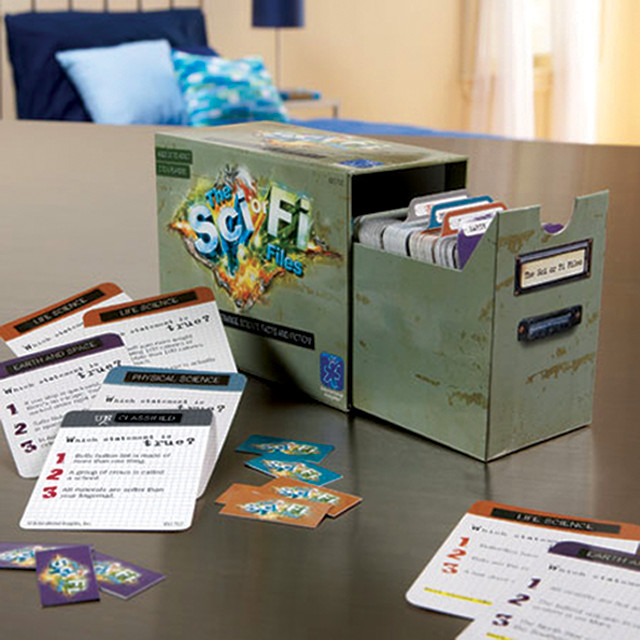 Sci or Fi Files | $12.99
www.educationalinsights.com/product/the+sci+or+fi+--174-+files.do
Test your science trivia knowledge with this game of fact or fiction. Each card has three statements, only one of which is true. Once you've guessed, flip the card over to see the answer. Both the true and false statements have explanations, so there is plenty of new science to learn. Categories include life science, earth and space, and physical science. Recommended for grades 5 and up.
---
### Geeky to a T
If you like wearing your love of geology and all that is science on your sleeve — and, really, who doesn't? — check out our favorite T-shirt shops. You'll find classics like "Geology Rocks" and "Gneiss Chert," along with a wide range of other pun-filled options. Or proclaim your pride at being a geoscientist with the American Geosciences Institute's new "I'm a Geoscientist" T-shirt, available for $12 plus shipping from www.americangeosciences.org/pubs/t-shirt.
UnEarthed Tees: www.unearthedtees.com
Neatorama: www.neatoshop.com/catg/Science
Café Press: http://shop.cafepress.com/geology
Zazzle: www.zazzle.com/geology+tshirts
Spreadshirt: www.spreadshirt.com/science+t-shirts
Babble Tees: www.babbletees.com/collections/science