Geomedia: Gifts: Holiday Gift Guide
by Meg Marquardt Friday, November 9, 2018
Gifts can be hard to find for the geek that's got it all. If the science devotees in your life have already collected every piece of science memorabilia, or cleared out the shelves in the gift shop at their favorite museum, this guide might be just the solution. From inventive home and office items to engaging toys for kids, EARTH has curated a list of unique, fun gifts that any science lover would be happy to receive.
---
For the Office and Home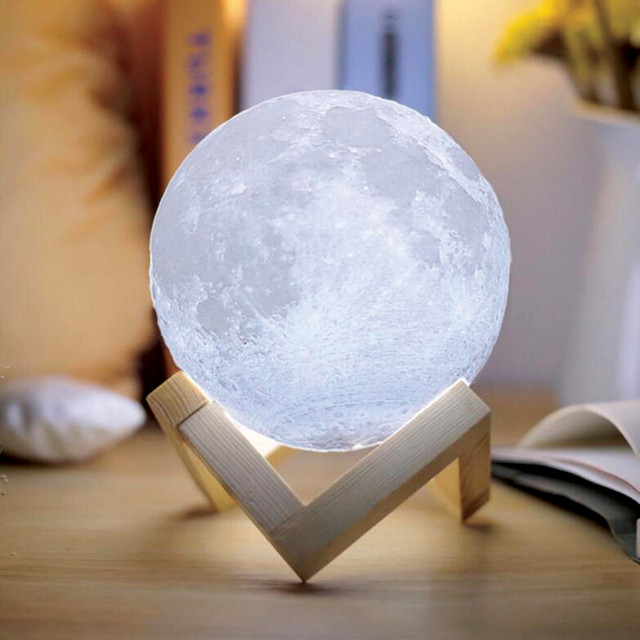 Three-Dimensional Printed Moon Lamp | $17+
Even on a cloudy night, the moon can light up a room. Made using three-dimensional printing, these lamps are respectable replicas of the moon, featuring not just major craters but also small meteor strikes, slopes, streaks and flows. When illuminated, the lamp resembles a miniature full moon. Lamps are lit by LEDs and powered by rechargeable batteries. Some models have a soft yellow or cool white light, while other models feature rainbow LEDs that can turn the moon up to 16 different colors. The lamps come in sizes ranging from 12 to 18 centimeters in diameter and are remote controlled or touch activated.
---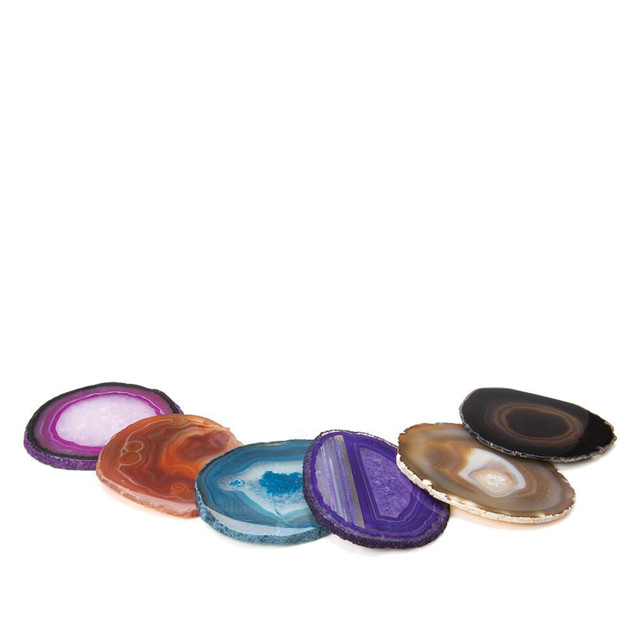 Agate Coasters | $10 for one; $49 for a set of six
Keep furniture safe from water rings with these beautiful agate coasters. Each coaster is a unique slice of chalcedony with the edges left in their natural form with curves and ridges. The coasters come in a range of vibrant colors, from blues and purples to pinks and oranges, and can be purchased individually or as a set of six different colors. The colors are enhanced with dye, so it's recommended that the coasters be soaked in water for 24 hours before placing them on cloth or other stainable surfaces.
---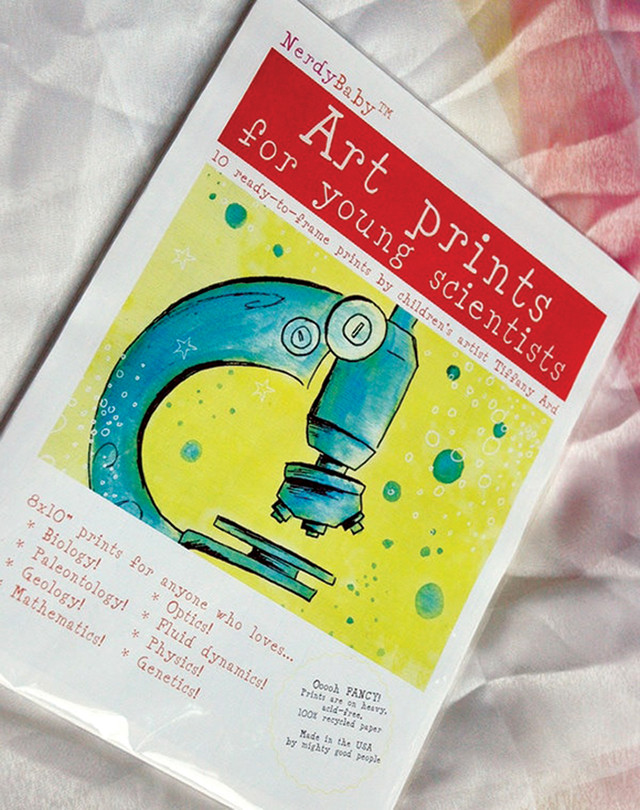 Science Art Prints for the Nursery | $27 for a set of 10
Jump start a kid's love of science with these whimsical nursery prints of dinosaurs, microscopes and more, some highlighting different scientific laws or principles. An elephant pushing a rock, for example, illustrates Newton's second law of motion. And a double helix shows off the four-letter genetic alphabet — A, C, G and T — with cute pictures of an alligator, cat, giraffe and tiger. Each print is 20 by 28 centimeters and comes unframed. The prints, by artist Tiffany Ard — who also makes other items like baby blocks and flash cards — would also be perfect for teachers looking to add some color and science to their classrooms.
---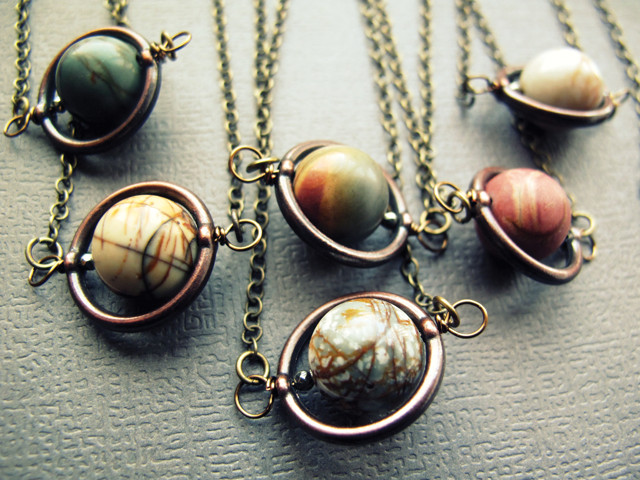 Planet Necklaces | $26
There's a lot of planet jewelry out there these days, but these handmade planet necklaces have an added fictional twist. Each planet is crafted from natural jasper, with some orbited by a pyrite moon. The store offers each of the eight solar system planets — and, of course, Pluto. What's more, the artists will create any fictional planet of your choosing. From Coruscant to Caprica, Gallifrey to Azeroth, you could carry a piece of your favorite universe around your neck.
---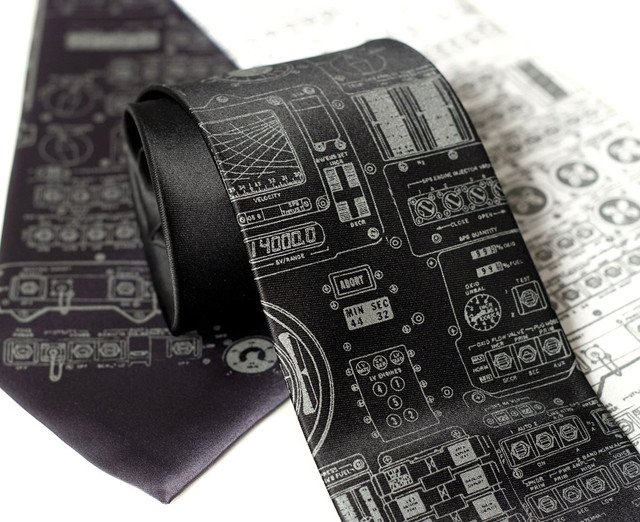 Apollo Cockpit Tie | $36
These ties make a perfect gift for any space history buff or engineer. The tie's pattern mimics the cockpit controls of the Apollo command module. From knobs and switches to replica screen readouts, the design is sure to impress anyone who remembers or appreciates the moon landings. The ties are screen-printed on satin microfiber and are available in multiple widths — from skinny to extra wide. Both ink and fabric colors can be customized. The length of the printed pattern is 45 centimeters.
---
For the Kids (and Young at Heart)
Dinosaur Anatomy Models | $28+
These are not your typical dinosaur models. Instead of showing off just skeletons or representations of what they looked like when alive, these models from Famemaster show the inner workings of a range of dinosaur species. As kids snap together pieces, they learn about the animals' bones, joints and muscles. Once the models are completed, kids have fearsome additions to their desks or dressers to inspire play and imagination. Multiple dinosaurs are available, such as Tyrannosaurus rex, Velociraptor and Brachiosaurus. Sets range from 24 to 50 pieces and are suggested for ages 8 to 15.
---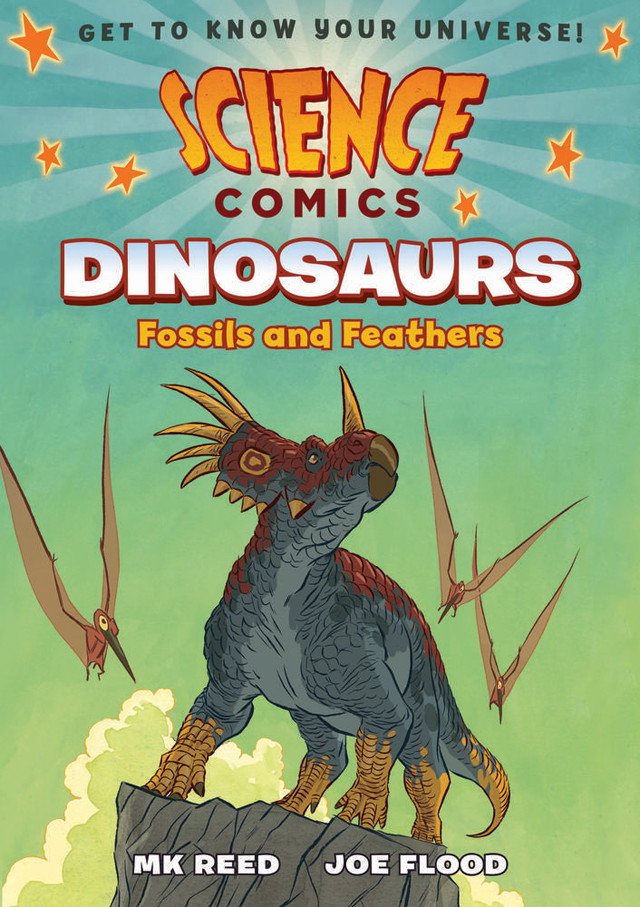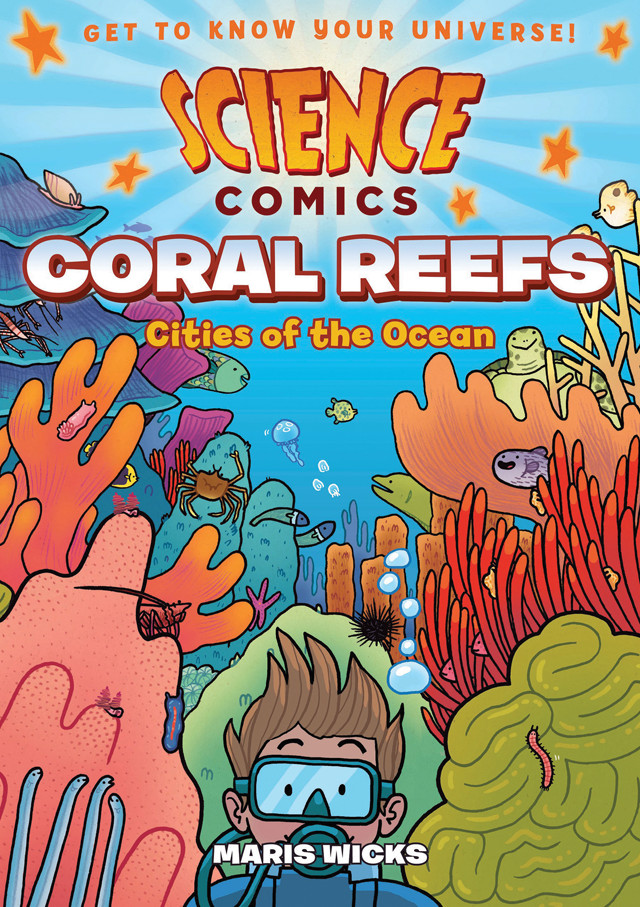 Science Comics Series | $13
With engaging stories and vibrant images, MacMillan's Science Comics Series will delight any kid who loves reading or learning about science. Each comic is more than 100 pages and tells the story of a scientific phenomenon. Follow an acorn as it learns how trees grow and live. Read up on the history of rockets, learning all about Newton's Laws as you go. Or go on a science fiction adventure to learn how volcanoes can heat a frozen world. There is a story touching on just about any type of science a kid might want to learn about. Suggested age range is 9 to 13.
---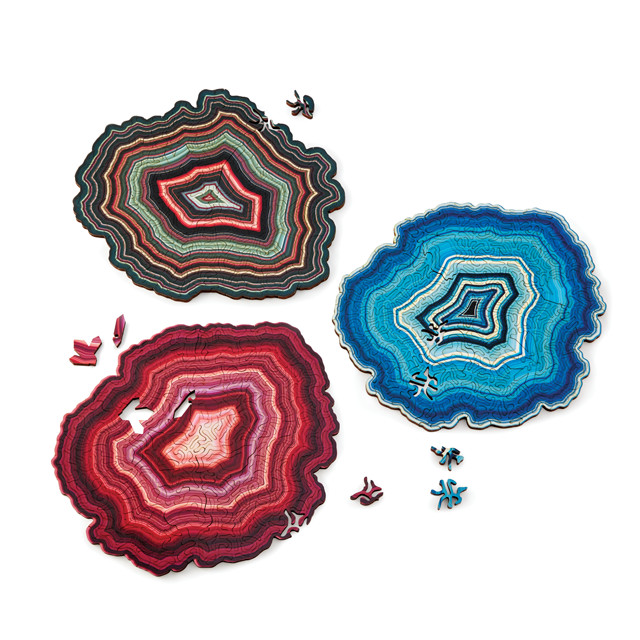 Geode Puzzles | $65
These 180- and 360-piece geode puzzles are as beautiful as they are challenging. Unlike traditional puzzles with pieces that have straight edges and rounded ends, these birch plywood puzzles are laser cut in a maze style, producing pieces with long arms, bends and curves. Each puzzle is unique: A computer model simulates the growing pattern of geodes, creating a singular puzzle each time. Ideal for kids who've mastered standard puzzles, these geodes offer a new challenge and teach kids how geodes form naturally, with different layers deposited successively.
---
KidzLabs: Kitchen Science | $15
Get scientific in the kitchen with this chemistry kit. Experiments include building a table-top volcano, crystal rock candy factory and generating electricity with lemons. The easy-to-follow instructions invite kids to think about the scientific method and creating and testing hypotheses. Each experiment can be run using objects and ingredients found in most kitchens. Recommended for ages 8 and up.
---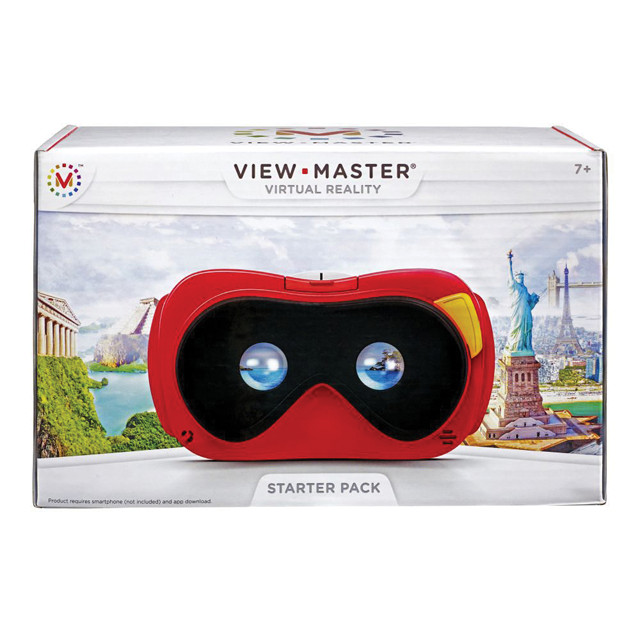 Virtual Reality Starter Pack | $30
ass=""credit">With virtual reality games and apps growing in popularity, you can give a kid in your life a low-tech taste of this new field. The View Master Virtual Reality Starter Pack comes with a viewer and a picture reel featuring several different worlds, from jungles to space, into which kids can step. The viewer offers a 360-degree view into each of these worlds and works with most smartphones, including Samsung, Google and iPhone models. And a View Master app enhances the experience. It is a great way to help kids learn how to interact with an immersive virtual reality experience. Recommended for ages 7 and up.
---
Geeky T-shirts
Who doesn't love a geeky geology- or science-themed T-shirt: "Geology Rocks," "Coprolite Happens," "Pluto: Proof that size matters" or "Gneiss Chert," for example? Below are a few of our favorite T-shirt shops:
Mental Floss: http://store.mentalfloss.com/apparel/
UnEarthed Tees: https://www.cafepress.com/rotemgear/413792
Neatorama: https://www.neatoshop.com/catg/Science