Geomedia: Gifts: Holiday Gift Guide
by Meg Marquardt Wednesday, November 15, 2017
There's never a shortage of geeky pop-culture merchandise and gift ideas available, but sometimes it's hard to find clever items that are less "Guardians of the Galaxy" and more about the actual galaxy. If you have science lovers on your holiday shopping list, look no further than EARTH's Holiday Gift Guide for ideas — from space soap to science board games — that are sure to surprise and delight.
For the Office and Home
Science-Themed Pint and Wine Glasses | $15 to $30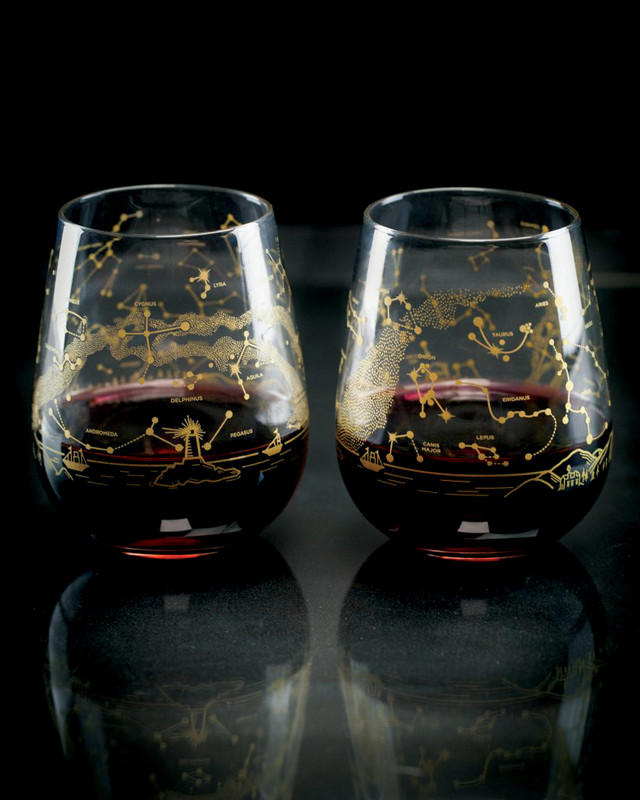 These whimsical glasses will add a touch of science to your bar. Pint glasses feature the caricatured faces and discoveries of famous scientists like Marie Curie and Nikola Tesla. For chemistry buffs, there are pint, lowball and wine glasses featuring the chemical formulas of compounds in your favorite quaffs. For handy reference while stargazing, stemless wine glasses are covered in a map of North American constellations. Additional glasses feature Feynman diagrams, DNA double helices, mathematical symbols or a panoply of plankton, ensuring that no matter what type of science your guests are into (except perhaps geology), everyone will have a suitable scientific sipper.
https://cognitive-surplus.com/collections/glassware
---
Blossom Earrings | $35.00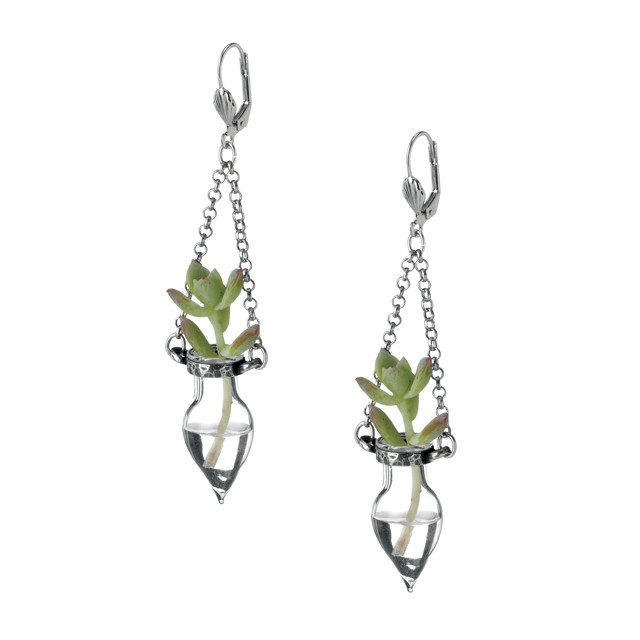 With these earrings, nature is never far away. The teardrop-shaped glass jewels hold several drops of water, enough to keep a small flower clipping alive for a day. Change your look daily by adding new flowers or succulents. The earrings come with cork tops, so even flower-free, they make for intriguing signature pieces. Earring chains are silver-plated brass.
www.uncommongoods.com/product/blossoms-earrings
---
SolarPuff Lights | $30.00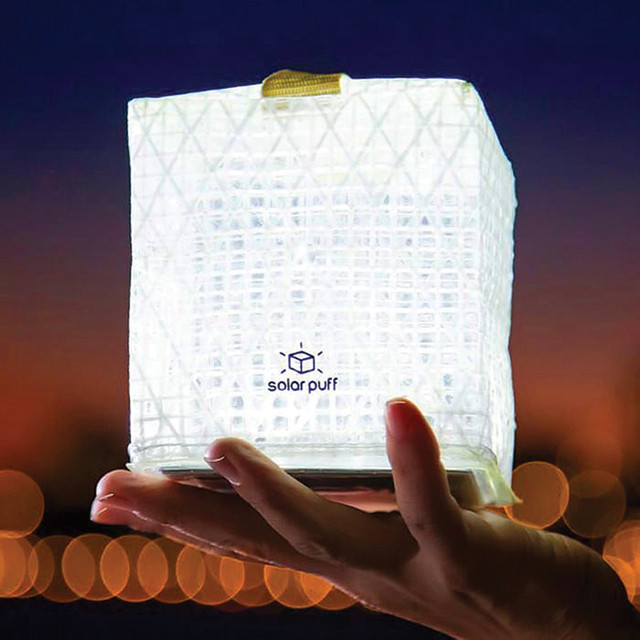 Perfect for camping or outdoor events, SolarPuffs™ are sustainable, solar-powered lights that fold flat for easy transport and pop open to shine on any occasion. Lit by 10 LED bulbs, the cubes are lightweight, designed to stand up to extreme weather and last up to 12 hours on a full charge. The puffs come in three colors: white, which emits bright silver light; yellow, which emits a warm golden glow; and multicolored, which cycles through red, blue, white, green, yellow and purple. Made from recyclable materials, the puffs are also completely waterproof.
---
Antique-Style Nature Print Collections | $15.00 and up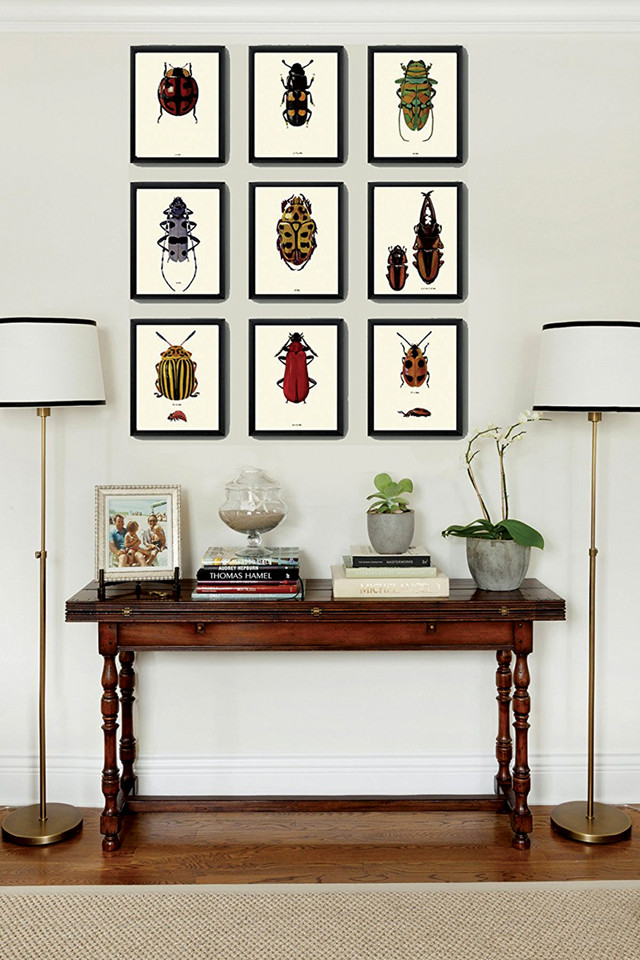 These bold nature prints — of a wide array of plants and animals, from forest ferns and tiger lilies, to hummingbirds, corals and beetles — will add a touch of antique style to any office or room. Various colorful designs will bring the diversity of nature inside. Each print is custom made and sold by an independent vendor through Amazon's Handmade Shop. Print sizes range from 4x6 to 16x20, and collections range from three to 12 prints each.
www.amazon.com/handmade/LoveThePrint
---
Stellar Soaps | $8.99 to $9.99
Hold outer space in the palm of your hand with these glittery soaps. Each bar is custom made of vegan glycerin, speckled with micas and infused with fragrant oils. Deep purple, bright green and blue-black swirls evoke galaxies, nebulae and aurorae in oval and round bars, while red and orange hues explode on black and green spheres, suggestive of solar flares and supernovae. Scents range from vanilla to honeysuckle, ensuring they smell as good as they look. For the more mineral-minded, crystal-shaped gemstone soaps, including shimmery, green mint-scented emeralds and brilliant red-orange, fruit-scented garnets, can make great birthstone gifts or stocking stuffers. Handmade in Norway.
www.etsy.com/shop/TailoredSoap
For the Kids (and Young at Heart)
Flower Press Kit | $40.95
This pressed flower kit has everything a budding naturalist needs to record their finds and make their own herbarium. The kit contains a flower press, cardstock, plastic covers and mounted labels, plus a guidebook and magnifying glass to help even novice wilderness explorers identify unknown plants. An additional instructional guide will have your little one creating botanical art in no time.
www.homesciencetools.com/pressed-flowers-collection-kit
---
Hoverkraft Levitating Construction Challenge | $29.99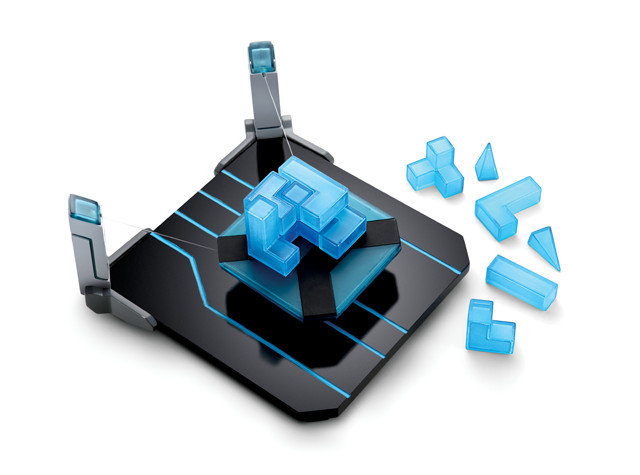 ass=""credit"> If a child in your life has already outgrown basic building toys, this futuristic game is sure to challenge their imagination and engineering skills. The game board hovers as you try to build a sky-high structure. A roll of the dice instructs players to add or remove pieces. Games proceed quickly in this delicate balancing act, and when the structure collapses, the game is over. The fast pace means everyone at the party will have a chance to get in on the fun. For ages 8 and up.
www.thinkgeek.com/product/1531/
---
Snap Attack Magnetic Board Game | $58.00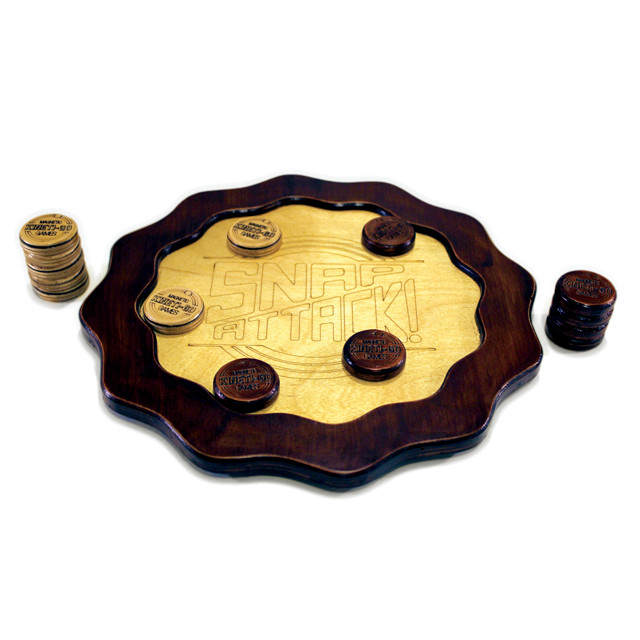 ass=""credit"> Snap Attack tests players' knowledge of magnetic forces and attraction. Each player places magnetic pieces one-by-one on a wooden game board. It seems simple enough, except there's always a threat of a snap attack. Since each piece is magnetized, if one is placed too closely to another piece or disrupts a perfectly balanced magnetic field, it can set off a chain reaction of pieces snapping together. For ages 8 and up.
Manufacturer's warning: Strong magnetic fields can affect the functioning of hearing aids, pacemakers and other electronic devices.
www.uncommongoods.com/product/snap-attack-magnetic-game
---
Virtual Reality Maze | $59.99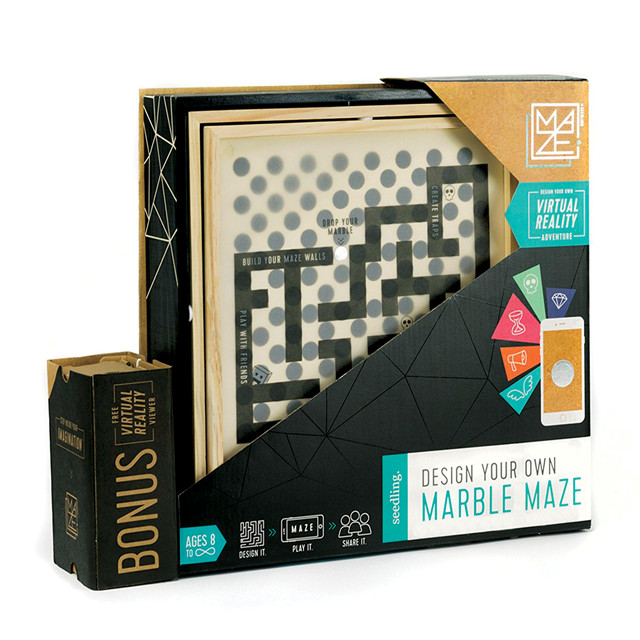 This wooden marble maze combines creativity and technology to inspire a new way of playing. Each kit contains 45 maze wall pieces that can be assembled on a grid in countless ways to build an endless array of mazes. You can even change the start and end points, and add traps before trying to balance and guide your marble through the finished maze. Download the accompanying smart phone app to scan and send your maze to challenge your friends and family. The virtual component also lets you add power-up locations, photos, sounds, additional hazards and obstacles, as well as transport your maze into alternative settings such as a spaceship, kingdom or ancient ruin.
www.seedling.com/products/design-your-own-marble-maze
---
Fossil On! Collection Game | $29.95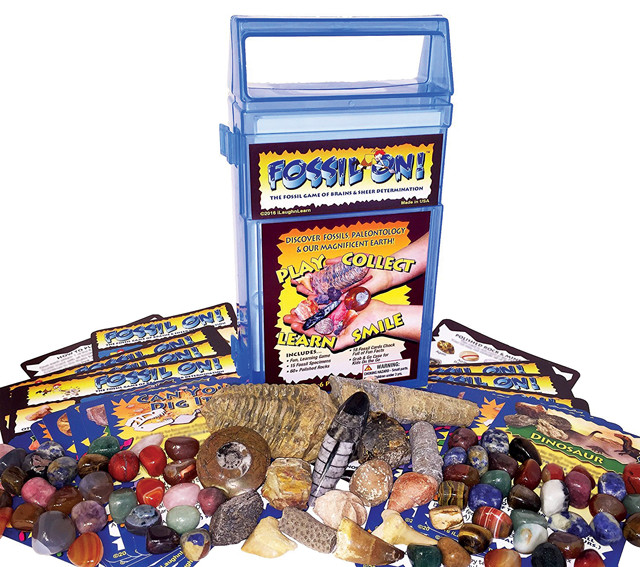 ass=""credit"> Any great collection has to start somewhere, and Fossil On! is a wonderful way to jump into fossil and rock gathering. Each game comes with 15 fossils and more than 60 rocks, and includes cards to identify each specimen. Because the sets are randomized, no one product will contain every item on the cards. This can help inspire kids to find ways to complete their sets by rockhounding and fossil hunting in nature. The game connects kids to the world around them, encouraging outdoor play and adventure.
www.amazon.com/FOSSIL-Game-Fossil-Mineral-Collection/dp/B01M0ZN1HK
---
Geeky T-shirts
Who doesn't love a geeky geology- or science-themed T-shirt: "Geology Rocks," "Coprolite Happens," "Pluto: Proof That Size Matters" or "Gneiss Chert," for example? Below are a few of our favorite T-shirt shops:
Mental Floss: www.mentalfloss.com/apparel
UnEarthed Tees: www.cafepress.com/+unearthed+t-shirts
Neatorama: http://www.neatoshop.com/catg/Science
Cafe Press: http://shop.cafepress.com/geology
Zazzle: www.zazzle.com/geology+tshirts