Geomedia: Gifts: Holiday Gift Guide
by Meg Marquardt Tuesday, November 22, 2016
Geeky science gifts abound, but it's not always easy to narrow down your choices. That's especially true for the scientist — young or old — in your life who already seems to have their share of ordinary gifts. EARTH's guide is your one-stop-shop for a range of unique and fun presents. This year's guide even includes some crafts and kits for those who love to express science through art.
---
For the Office and Home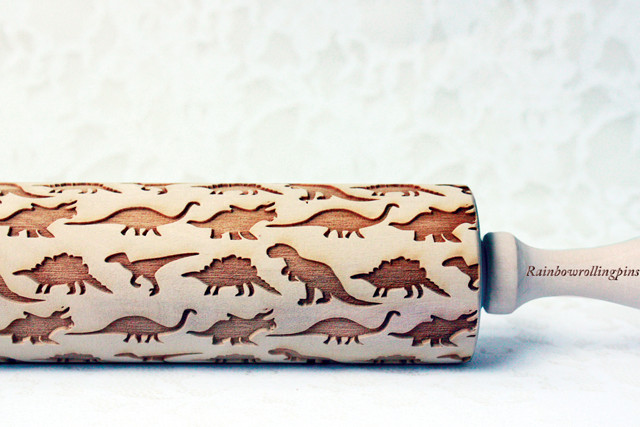 Dino Embossed Rolling Pin | $29.99
Give any baked good a Jurassic flare with this laser-engraved rolling pin. Emboss cookies, pies or even fondant with popular dinosaur favorites like T. rex and Triceratops. Beyond the kitchen, the pin could also be used to pattern clay for a unique and fun piece of pottery. The maker also accepts custom orders.
---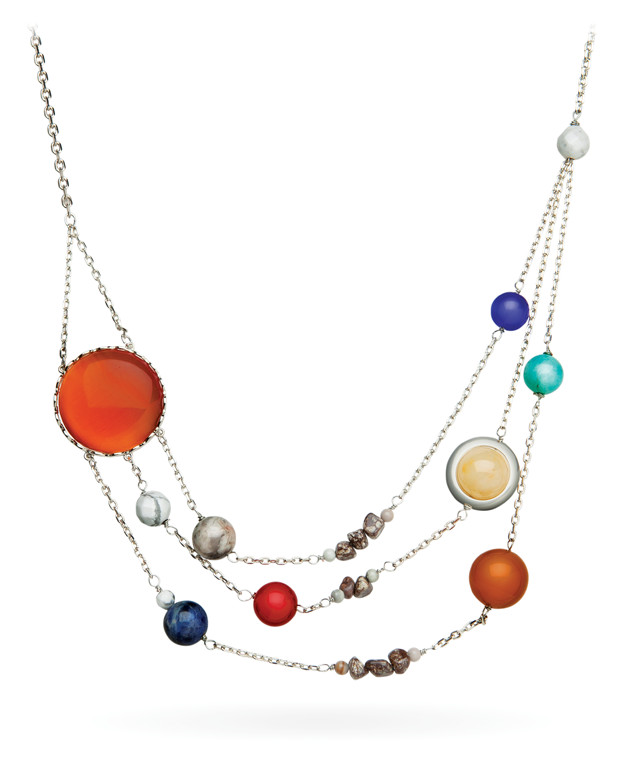 Solar Orbit Necklace | $39.99
This necklace is the ultimate signature piece. Not only does it include the sun, all the planets (including Pluto), and our moon, but also stones to represent asteroids. And for the extra touch, the end of the extender chain has a star-shaped charm, representing the comets that occasionally whiz through our solar system. Each planet is made from a different stone — from dyed jade to agates — and the chain is brass plated with imitation rhodium.
---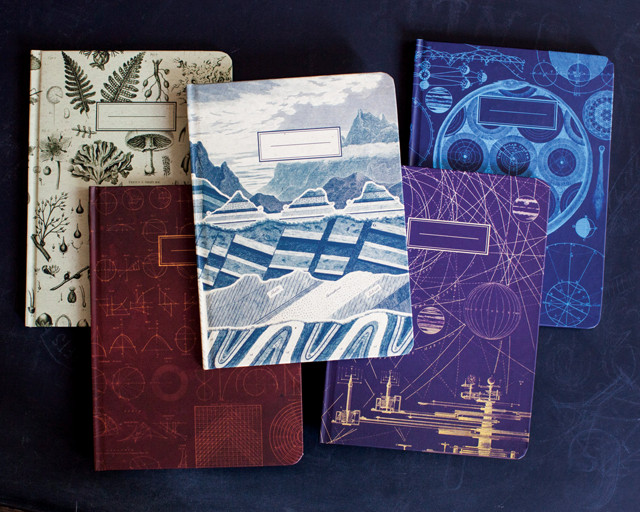 Vintage Science Image Notebooks | $10 to $24.99
Write in style with these handsome notebooks featuring beautiful vintage science images. From anatomy drawings to star maps, these notebooks are the perfect gift for the scientist on the go. The notebooks are made with recycled paper and are even "fountain pen friendly" for the truly historically accurate. Paper types include blank, lined, dot grid and graph. Soft and hardcover options are available. And for the night owl, a handful of covers even glow in the dark.
---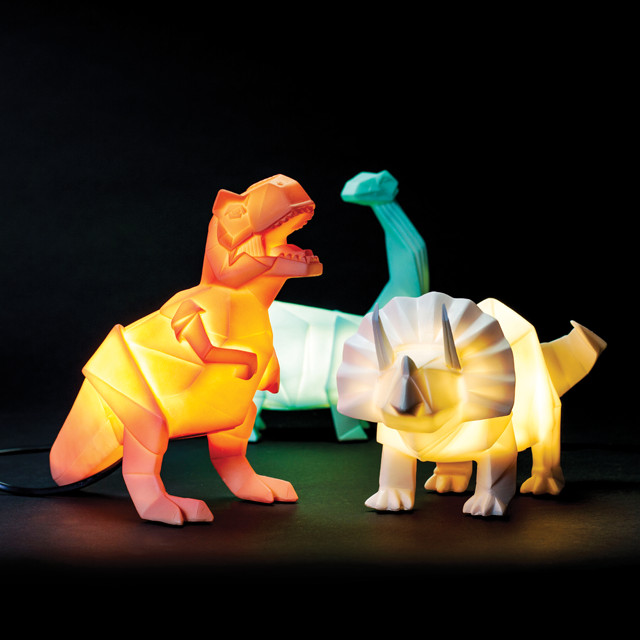 Dino Lamp | $40.49
These glowing dino lamps light up any night. Perfectly sized for a desk or nightstand, these lamps are lit by a long-lasting LED bulb. The bold color options (orange, white or green) and the origami style make the lamp a stand-out feature in your room. Choose from T. rex, Triceratops or Diplodocus. NOTE: It comes with a U.K. plug and adaptor is not included.
---

Solar System Cross Stitch | $28.57
Stitch your way through the solar system with these planetary cross-stitch patterns. The price includes all eight planets — plus a bonus Pluto for a complete nostalgic set. Either stitch the patterns yourself for a homemade gift, or give the patterns to the cross-stitch enthusiast in your life. The set includes detailed patterns, a thread legend, a size chart, and a helpful how-to guide. Each planet (except Pluto) can also be purchased separately.
---
For the Kids (and Young at Heart)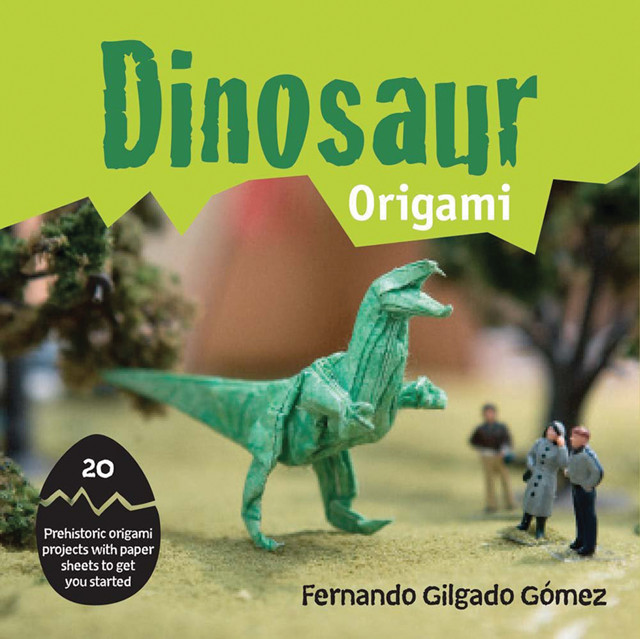 Dinosaur Origami | $12.15
Fill arts and crafts time with a roar with this book of dinosaur origami. This book has 20 different projects that include Triceratops, Pterosauria and — of course — T. rex. Each project has information and facts about the dinosaur. The designs also include detailed diagrams for step-by-step construction. The book comes with 32 sheets of origami paper to get started. If this book seems a little advanced, there is also Origami Dinosaurs for Beginners by John Montroll ($5.95, also at Amazon). Ages 6 & up.
---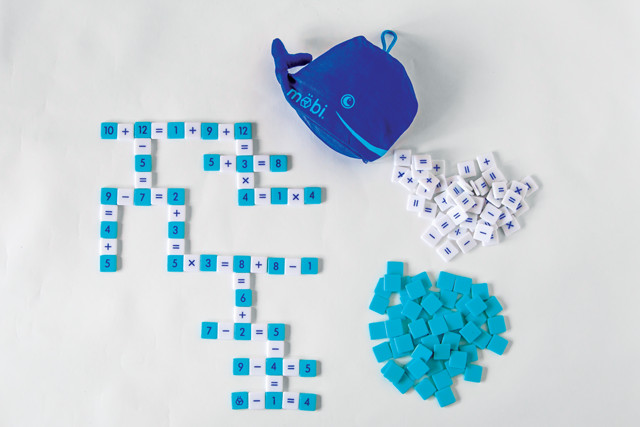 Mobi Math Game | $20.00
This game is the perfect mathematical answer to Scrabble. Build a board full of equations that show how different formulas can have the same solution. This game is a great educational option for math lovers and those who need the extra practice to learn mathematical skills. The game includes addition, subtraction, multiplication and division. Game tiles come in a cute whale-shaped bag. Ages 7 & up.
---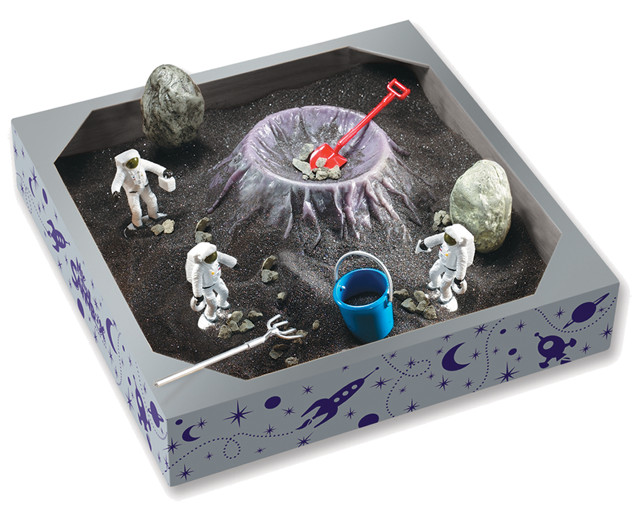 My Little Space Mission Sandbox | $27.35
An out-of-this-world sandbox for your future astronaut, this play set helps young explorers investigate the ultimate frontier: the moon. With shovel, rake and bucket, asteroids and moon rocks can be uncovered again and again. The set also comes with three astronaut figures who explore the crater and landscape. The set is 25.4 x 25.4 centimeters and also includes a 50.8 x 50.8-centimeter mat to make for easy clean up. Ages 3 & up.
---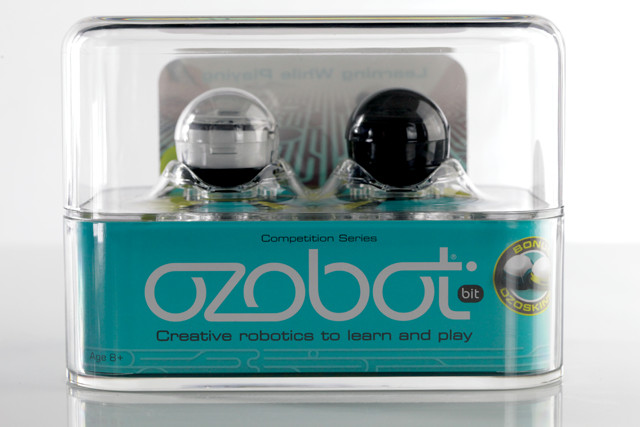 Ozobot Dual Pack | $119.99
Ozobot combines robotics and computer programming to help inspire budding engineers of all kinds. Ozobot is a small robot controlled by OzoBlocky, a simple coding language for new learners. You can program Ozobot to run mazes and interact with the environment while varying its speed and even changing its LED colors. Ozobot is a hands-on, fun way to learn how to code through trial and testing. Pack comes with two Ozobots. Ages 8 & up.
---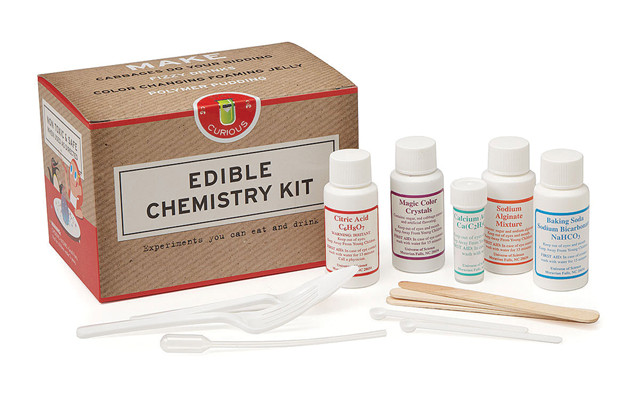 Edible Chemistry Kit | $18.00
Chemistry has never tasted so good. This chemistry set has more than 16 experiments that encourage scientific investigation with a side of tasty treats. The experiments include such tricks as creating fizzy drinks and color-changing foaming jelly. Kit includes everything needed to do the experiments, such as calcium acetate, sodium alginate, sodium bicarbonate, stirrers, pipette and an instruction book. Ages 8 & up.
---
Geeky T-shirts
Who doesn't love a geeky geology- or science-themed T-shirt: "Geology Rocks," "Coprolite Happens," "Pluto: Proof that size matters" or "Gneiss Chert," for example? Below are a few of our favorite T-shirt shops:
Mental Floss: www.mentalfloss.com/store/T-Shirts/
UnEarthed Tees: www.unearthedtees.com
Neatorama: www.neatoshop.com/catg/Science
Café Press: http://shop.cafepress.com/geology
Zazzle: www.zazzle.com/geology+tshirts
And of course, don't miss out on AGI's "I'm a Geoscientist" T-shirt, available in a variety of sizes for $12 plus shipping from www.americangeosciences.org/pubs/t-shirt.