Geologic Column: Tarnish on the Golden State
by Fred Schwab Tuesday, June 5, 2018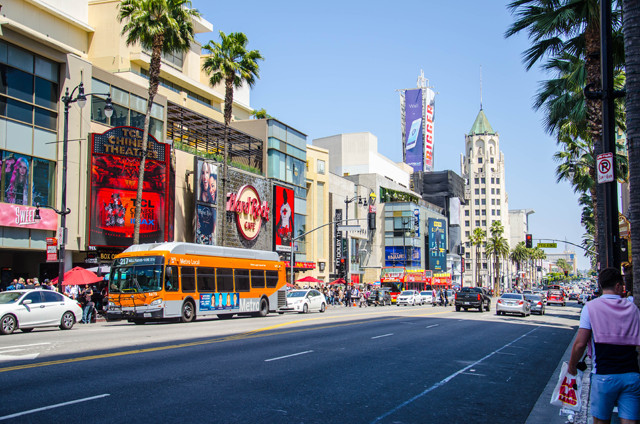 For the 10th straight year, my wife, Claudia, and I were "California Snowbirds" last winter, leaving our snow shovels behind in Virginia for the good life in Southern California. While the winter sun there remains wonderful, California is changing.
From the end of World War II until the turn of the century, California was the "end of the rainbow" for many folks. The population exploded from 10 million in 1945 to 40 million today. The state's economic output — which, at about $2.7 trillion annually, accounts for about 14 percent of the U.S. gross domestic product — just took over fifth place worldwide, only trailing the U.S., China, Japan and Germany. Nevertheless, for the last three decades, California has seen negative net migration — that is, more people are fleeing the state than settling there. Unreasonably high living costs and numerous natural threats cloud its rosy image as the paradise by the Pacific.
Cost of Living: In the nine-county Bay Area, the median price for a single-family home in 2017 rose to $850,000. The California Association of Realtors projects the median statewide home price will reach $561,000 in 2018, roughly double the national average and a price only one-third of households in the state can afford. Additionally, a third of renters spend half their income on housing; and four in 10 residents live near or below the poverty line. Recent changes to the federal tax code, which cap amounts of deductible state and local taxes and mortgage interest, will almost certainly exacerbate cost-of-living issues.
Drought: As the state emerges from a severe multiyear (2012-2016) drought, projections suggest another drought may be imminent. Heavy March snows gave the 2018 Sierra Nevada snowpack, which produces much of California's water, a late boost, but it was still below its long-term average. In addition to reduced accumulation and accelerated melting thanks to warmer-than-average temperatures, persistent high-pressure ridges over the state (arguably linked to climate change) have blocked some of the tropical moisture that normally streams into California.
Fires: Climate plays an important role in why California is a tinder box. Low soil moisture and parched vegetation result from low precipitation and warm temperatures. And the dry, seasonal Santa Ana and Diablo winds, which can gust upwards of 100 kilometers per hour, fan fires and allow them to jump both natural barriers and multilane highways. In October 2017, wildfires struck the Napa and Sonoma areas in Northern California, killing dozens and destroying almost 5,000 buildings, including 2,800 houses. And in December, shortly before we arrived in Santa Barbara, wildfires forced mass evacuations and destroyed more than 1,000 buildings in the Los Angeles region. Wildfires occur annually, but their intensity and frequency have grown.
Beyond direct risks to lives and property, wildfires also present health hazards: In particular, dangerous levels of particulate matter — specifically particles 2.5 microns across or finer — are occurring more often. Inhalation of these particles can cause serious cardiovascular and respiratory problems. In December 2017, PM2.5 concentrations in Santa Barbara's air jumped from background levels of about 10 micrograms per cubic meter of air to as high as 140 micrograms per cubic meter — well into the "severe" range.
Flooding: Flooding is often triggered by brief bouts of heavy rainfall that aren't absorbed by paved urban and suburban landscapes, or by hard-packed surface soils. The devastating debris flows and mudslides I saw in Montecito — where multimillion-dollar homes and small cottages were indiscriminately buried — were triggered by a mere 1.3 centimeters of rain that fell in five minutes.
Rising sea levels will inevitably bring severe long-term flooding along the coast. The rise in sea level anticipated by the end of this century — as little as 75 centimeters or as much as 300 centimeters — would destroy California's signature attraction: its beaches. Major commercial ports like San Pedro and Long Beach would also be significantly impacted.
Earthquakes: California has long been a laboratory where geoscientists can observe the causes and effects of seismicity and investigate how to minimize risks to life and property. Improved fault maps help formulate regulations related to building near seismic zones, sometimes even requiring the demolition of badly sited or poorly constructed buildings. And California has rules for designing quake-resistant highways and buildings, and for retrofitting existing structures. Still, the risks from the next "Big One," or of smaller but still damaging quakes, are ever present and make for common coffeehouse conversation.
An Uncertain Future: Since 2010, California has lost about two million people aged 25 or older. People flee for different reasons — among them, the high cost of living, overcrowding and the sometimes dysfunctional government. Natural hazards are increasingly becoming a decisive factor as well, particularly after the calamitous past few years. California's state motto, "Eureka" — Greek for "I've found it!" — might soon be, "I'm out of here!"