Geologic Column: Decades later, Mr. Keene's earth science class sticks with me
by Suzanne G. Beyer Tuesday, December 29, 2015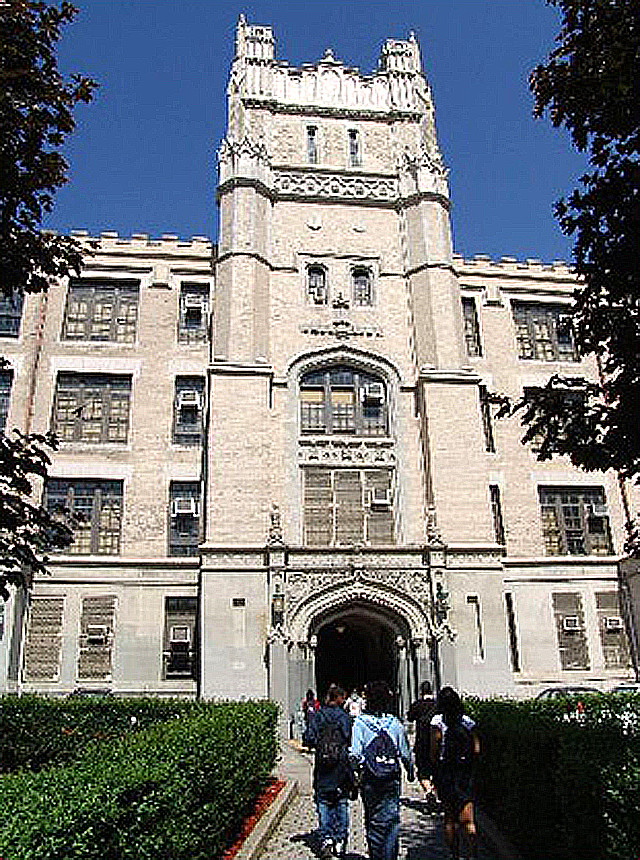 My earth science class at Staten Island's Curtis High School in 1959 presented a dilemma for me: My teacher, Mr. Melvin Keene, had a great sense of humor and made the subject easy to understand, but he was also a neighbor and a friend of my dad's.
Embarrassed by my father's, and thus my, connection to Mr. Keene outside of class, I preferred to go unnoticed and not speak up in class. Instead, I listened intently, did the assigned reading and kept quiet while the other kids shot up their hands, begging to be called upon. Hunching down behind the kid in front of me, I hoped Mr. Keene would forget I was there. It didn't work. I was only able to hide the first week.
"Sue, name two minerals found in granite!" said Mr. Keene, peering over his glasses.
Mr. Keene had found me. My face turned red. My body shook. My voice cracked as I admitted I could not answer the question.
"You're in the pot," he said.
The "pot" was a hat on Mr. Keene's desk. If he called on you and you didn't know the answer to his query, in your name went. To get out, you had to study really hard for the next day, when he would ask you three more questions. If you answered them correctly, you got out of the pot. If not, you were in for another day.
You bet I studied. I learned that granite consisted primarily of the minerals feldspar and quartz, climbed out of the pot, and never fell in again.
The ice was broken and I could relax more in class. However, I still hated speaking up; it didn't go unnoticed. Mr. Keene told my parents that I still wasn't volunteering enough in class. Apparently I couldn't get away with just knowing the answers to his questions. Like the other kids, he expected me to participate actively in class.
It was a valuable lesson: Being forced out of my comfort zone helped me gain needed self-confidence, which I lacked as a teenager. After acclimating to my new extrovert persona (well, sort of), I raised my hand more often. Not only that, I really enjoyed the subject; participating in the learning made it all the more memorable. I can still envision a terminal moraine, where the glacier came to a halt, forming a ridge, and a lateral moraine, formed by deposits on the sides of the glacier. I'll never forget what a meandering stream looks like, and I loved the fact that an old meandering stream could pinch off to form an Oxbow lake. Earthquakes also fascinated and frightened me. Thank goodness my Staten Island home would be safe from earthquakes, which I assumed only happened far away, "out West."
Mr. Keene also required all of his students to do a science project on any subject we had covered in class. Using papier-mâché, wire, and green and blue paint, I went to work in my father's basement shop, creating a model of a waterfall that showed how the water's impact eroded the earth below. The waterfall earned me a grade of 90 percent from Mr. Keene. I was hooked. My new interest in life had become glaciers, volcanoes, earthquakes, and igneous, sedimentary and metamorphic rocks.
It came as no surprise to my parents when I went off to the University of Vermont that the first class on my list of courses to enroll in was geology. Seated in the back of a lecture hall (of course!) among 200 other students, I loved learning about earthly structures; I was the first kid in the labs to examine rocks and look at fossils; and I enjoyed class field trips to see the striations in Vermont's outcrops.
Decades later, I find myself in the far-away West — Bothell, Wash., just north of Seattle — experiencing earthquakes and volcanoes I had only read about as a youngster. I moved out here in 1974. In fact, on May 18, 1980, my fiancé and I and our dog were camping just 40 kilometers north of Mount St. Helens when it blew. Our car and campsite were covered in ash but we made it safely away without sustaining any serious harm ourselves.
Today, although I am a writer and not a scientist, I still enjoy contemplating the beauty and geologic history of 4,200-meter-tall volcanoes, glacial rivers and Puget Sound. In 1959, Mr. Keene had set a grand stage from which to love, admire and explore the natural geologic wonders before me.