Geologic Column: A cautionary tale about "sleeping" natural hazards
by Wendell A. Duffield Friday, October 12, 2018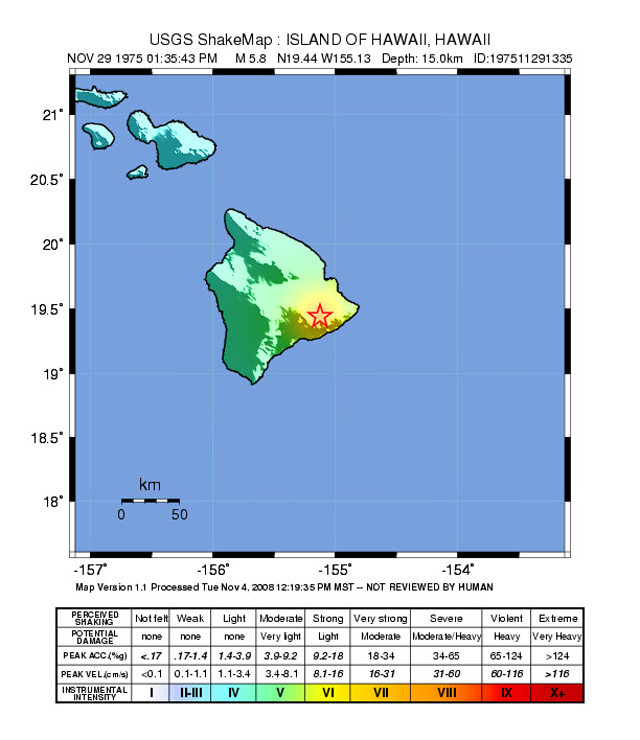 Despite its lugubrious climate, the rugged, verdant landscape of the greater Seattle/Puget Sound area, to which I moved five years ago, is a natural attraction for humans and their many activities. The forested chain of Cascade volcanoes provides recreation and business opportunities. The Salish Sea, with its many islands and ready access to the Pacific Ocean, invites tourism and marine industries.
But powerful geologic forces have shaped this part of North America in multiple earth-shaking events — and they will do so again. Not far offshore, the Juan de Fuca tectonic plate pushes beneath the western margin of the North American Plate, building up stress on this massive fault that is released in earthquakes. And as portions of the descending plate heat up and melt in the subduction zone, the buoyant magma that results rises and feeds eruptions of Cascade volcanoes, several of which are still active on geologic and human timescales.
As a career geologist, I came to my new home with an understanding of its geological history and the future natural events that may further shape it. The most recent powerful Cascadia quake, about a magnitude-9 event, occurred on Jan. 26, 1700 — a fact we know from the testimony of drowned forests and tsunami deposits in the region, and from historical records documenting the arrival of tsunami waves across the Pacific in Japan. If today's infrastructure and population had existed then, the physical damage and death toll would have been catastrophic. Another event as powerful as that will undoubtedly shake the Pacific Northwest again, but predicting exactly when is impossible. Considering such uncertainty, wisdom dictates that we practice the Boy Scout motto and be prepared, both as a community and personally. Government agencies in the Pacific Northwest appear to be taking steps in the right direction, by retrofitting bridges for instance and building rooftop evacuation sites atop schools, but there's still a long way to go. My wife and I keep a multiweek supply of food and water on hand, and we feel as prepared as possible for a Cascadia "sleeper."
It's not the first time we've lived with risk from natural hazards. From 1969 to 1972, we lived on the Big Island of Hawaii when I worked at the U.S. Geological Survey's Hawaiian Volcano Observatory. Earlier this year, the eruption activity along the East Rift Zone of Kilauea, which destroyed hundreds of homes and forced evacuations, brought to mind an experience we had with another "sleeping" natural hazard — one that still exists but seems absent from current public reports about Kilauea's restlessness: local earthquake-generated tsunamis and landslides.
Kilauea is built against the south-sloping flank of its older and much larger volcanic neighbor, Mauna Loa, whose mass buttresses and stabilizes the north side of Kilauea. As magma rises into the reservoir beneath Kilauea's summit caldera, it lifts the ground surface and shoulders the south side of Kilauea toward the ocean. This process triggers a constant background of relatively small-magnitude earthquakes, as well as occasional larger ones. At the onset of this year's East Rift eruption, a magnitude-6.9 earthquake shook the area, moving land seaward of the lower East Rift Zone to the south by about a meter. Over time, large pieces of the south flank become unstable and fall toward the sea, resulting in the shape of Kilauea's south flank, from sea level to near the summit caldera, being a giant staircase of landslide headwalls. Some of these "risers" are hundreds of meters tall and are partially draped by younger lava flows that spilled over them — cumulative evidence of multiple landslide events as Kilauea has grown into the volcano it is today.
In 1972, my wife and I and two friends camped for a long weekend along the south coast of Kilauea at a primitive national park campground called Halape. In the typically humid tropical weather, we sweated profusely carrying heavy backpacks on the hike to the site, traversing 800 meters down the landslide staircase. As the only people at the camp, we enjoyed the privacy and cool breezes of a small beach, which lay adjacent to a grove of coconut palm trees at the base of an ominously tall landslide headwall.
Three years later, on Nov. 29, 1975, a Boy Scout troop and counselors were camped at Halape when a shallow magnitude-7.7 earthquake shook Kilauea. Some of the landslide staircase blocks moved tens of meters downward and seaward, triggering a local tsunami that washed across the campsite and through the coconut grove. Two of the campers died and 28 more were injured. Several of their pack horses were also killed. When the waters calmed, the campsite was about a meter below sea level, where it remains today.
Events of this sort are an integral part of the life of the volcano. Though rare, they are unpredictable, and like the history of major Cascadia events, should never be forgotten during long-range planning of how and where to live safely on active landscapes.