First all-digital geologic map of Alaska released
by Timothy Oleson Thursday, April 21, 2016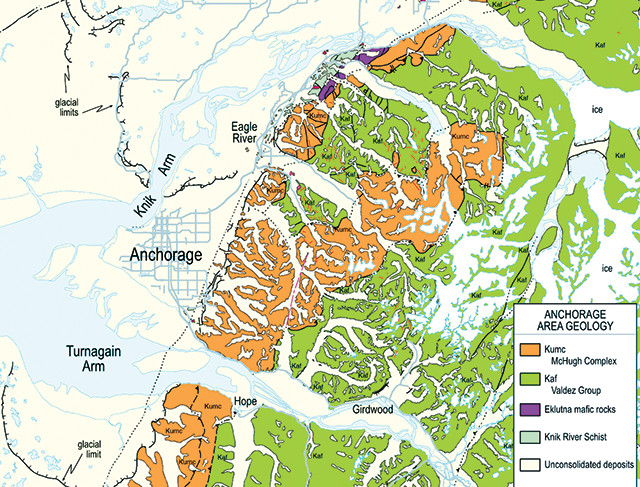 When it comes to natural beauty, Alaska's rugged, massive landscape is an embarrassment of riches, with towering mountains and lush forests, countless islands and a seemingly endless coastline. Below the surface, it features a wealth of interesting geology and abundant resources. Now, policymakers, land managers, scientists and the public can all explore Alaska a little more deeply with the recent release of the first-ever fully digital geologic map of the entire state.
The U.S. Geological Survey (USGS) compiled information from more than 750 references dating from 1908 to 2015 to make the new map. The digitized data included in the map are available in databases for use in creating "derivative maps and other products," USGS noted in a statement.
"This geologic map provides important information for the mineral and energy industries for exploration and remediation strategies," USGS Director Suzette Kimball said in the statement. "It will enable resource managers and land management agencies to evaluate resources and land use, and to prepare for natural hazards, such as earthquakes."
It also "enhances the capacity for science-informed decision-making for natural and cultural resources, interpretive programs, and visitor safety," added National Park Service Director Jonathan Jarvis.