Firefighting gets a leg up from earthquake sensor networks
by Lucas Joel Tuesday, August 16, 2016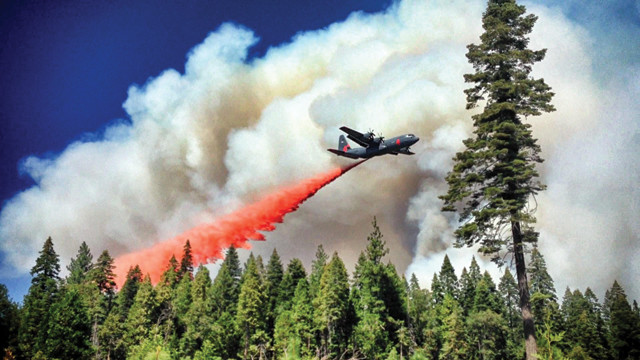 Seismic networks monitor ground motion in earthquake-prone regions like California and Nevada. Now, they may also help combat other natural hazards like wildfires, which are especially common in drought-stricken western states where parched landscapes create ideal conditions for fires to spread.
Technology developed at the Nevada Seismological Laboratory (NSL) at the University of Nevada at Reno (UNR) includes seismic sensors equipped with high-definition cameras to help firefighters spot — and ideally stop — wildfires soon after they start. The devices have already been put to the test: Camera-equipped seismic sensors recorded a fire ignited by a lightning strike in California's Tahoe Basin in 2015, which led fire crews to the site of the flames before they grew out of control.
"The old style of firefighting is like storming the beach at Normandy," said Graham Kent, NSL director and a seismologist at UNR, in a press release. "But if you can get on a fire early, with special tools, then it becomes more like a Special Forces situation." The cameras might also be useful during an earthquake, Kent said, as fires can ignite following major ruptures along faults like the San Andreas.
Scientists debate whether or not it is better to extinguish all natural fires — immediately putting out a fire means there will be uncombusted debris left behind, which can fuel more and/or larger fires in the future. But, Kent explained, the new technology will nonetheless provide early fire warnings, helping firefighters and land managers make more informed decisions.