Family inspiration for my career(s) in transdisciplinary science
by Geoff Plumlee Friday, October 31, 2014
Editor's Note: We asked our staff and some frequent contributors to write a short commentary on something that they had been thinking about in 2014. We gave everyone carte blanche. What follows is a collection of extremely varied, often very personal insights into how the planet impacted each individual.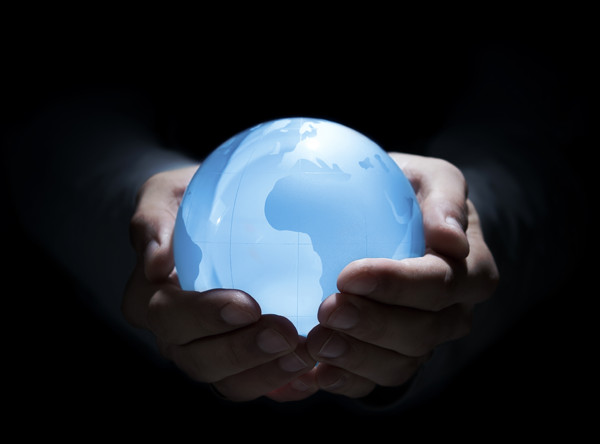 I have been fortunate to spend the last 31 years working for an organization that has allowed me to make multiple career shifts across earth science disciplines and to collaborate with people in fields well beyond the earth sciences. Many inspirational colleagues have guided me along this transdisciplinary science path, but perhaps my biggest source of inspiration has been my family.
My parents, Ralph and Lynnette, a physical chemist and a psychologist, respectively, provided early examples of thoughtful transdisciplinary discourse at the dinner table. I suspect that those discussions (as dry as some were) imprinted on me the value of communicating across disciplines. I ended up pursuing an education in economic geology and hydrothermal geochemistry, which both require broad knowledge from many other disciplines.
While in graduate school, I observed with considerable awe the direct, positive impacts that my wife Carol, a registered nurse, had each day on her patients' lives. I did not realize it at the time, but I believe this sparked me to pursue a series of mini careers in mining and environmental geology and geochemistry, science management and, ultimately, to my current work to understand the linkages between geology, the environment, natural disasters and human health. Carol inspired me to help others, and also helped me learn the basics of health and medicine that I have used in my most recent career endeavors. She and I now talk about doing volunteer work after we retire that combines our mutual interests.
Both of our sons have chosen entirely different educations and careers than ours: social change through community-based interfaith work for Tucker and landscape architecture for Jackson. Surprisingly, our seemingly disparate interests have already converged.
A key part of Tucker's graduate education has been learning how to foster effective communication among groups with diverse backgrounds and beliefs to promote positive changes in communities. Recently, Tucker's expertise proved to be a valuable sounding board for me when several colleagues and I were asked to present scientific results of a hypothesized tsunami disaster scenario to residents of a community next to a major U.S. seaport. When I described to Tucker the challenges we were facing from several skeptics in the community, he suggested to first spend time (months, even years) listening to them, understanding their concerns, working to build their trust and getting the residents involved in the study early on. Given that many earth scientists work on multiple projects in multiple places, taking the time to engage local communities over the long term is not easily accomplished. At the very least, however, collaborating with social scientists like Tucker who work in the communities to which our studies are relevant could help build these bridges. Now that I know to look, I have found there are many social scientists already working on issues related to disasters and public health with whom such collaborations can be established.
As a student, Jackson has worked on landscape architecture projects that combine urban design and natural landscape concepts to help mitigate disaster impacts such as damages from coastal storm surges. Although I already knew that natural landforms and vegetation played key roles in storm mitigation before humans started modifying the landscape, Jackson has helped me understand how landscape architects can help reconstruct these natural defense mechanisms. Our conversations have also helped us both realize that earth science can inform much of what landscape architects do to help them better meet project goals and client needs.
Jackson recently had a co-op job at a landscape architecture firm that had designed sight and sound mitigation berms between the same seaport and community that had been the focus of the tsunami disaster scenario in which I had participated. When I mentioned the berms to earth science colleagues who are experts in tsunami inundation, it triggered a discussion about whether those berms could also serve as high ground for evacuation, and whether they could have been built differently to also help mitigate inundation. This was a great example for both Jackson and me to see the value of thinking well outside the traditional boundaries of our disciplines, and of sharing our work with one another.
My wife, sons and I find it more than a bit uncanny how interconnected our diverse, discipline-specific interests really are. I probably would not have had such a gratifyingly diverse career path or recognized many transdisciplinary opportunities if my family had not chosen careers so far afield from mine, and if we had not taken advantage of the family-driven interest in each other's education and work. And our convergent interests make for really interesting dinner-table discussions.
An important lesson I have learned and will happily share with my science colleagues is to jump at the chance to engage people from all disciplines, generations and walks of life with the same high level of interest with which you would engage your family. You never know when you will make an unexpected connection that helps you grow in your career.