Earthquake changed Po River's course in 16th-century Italy
by Mary Caperton Morton Thursday, November 12, 2015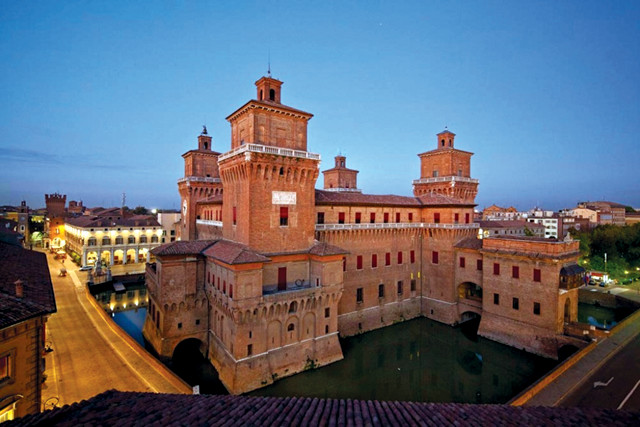 The Po River runs for 650 kilometers from west to east across northern Italy, tracing the cuff of the country's famous boot-like shape. But the river has not always followed its present course. Over the past 3,000 years, uplift along a fault gradually moved the river's course about 20 kilometers north, and new research shows that a magnitude-5.8 earthquake in 1570 catastrophically rerouted the Po River another 40 kilometers north to its present location.
The earthquake, which occurred on Nov. 17, 1570, killed dozens of people and caused major damage to the city of Ferrara, leading Pope Pius V to declare the event the act of an angry God. But perhaps the most damaging effect was the loss of the Po River that once ran through Ferrara to the Adriatic Sea: Uplift generated by the earthquake left the city higher and drier. The new study, published in the Journal of Geophysical Research - Solid Earth, shows that the quake occurred along a fault that runs along the front of the Apennine Mountains, uplifting the neighboring valley by 10 to 15 centimeters, rerouting the river, and leaving Ferrara without a major water source.
In the study, Livio Sirovich and Franco Pettenati of the National Institute of Oceanography and Experimental Geophysics in Trieste, Italy, also showed that the fault on which the 1570 quake happened is not the same one where a major quake in the Emilia region of Italy occurred on May 20, 2012, and that the 2012 quake did not transfer any stress to the 1570 fault. Emilia is located about 50 kilometers west of Ferrara, and the 2012 event sparked fears that the 1570 fault could reawaken.