Dry rivers secretly star in carbon cycle
by Mary Caperton Morton Friday, September 7, 2018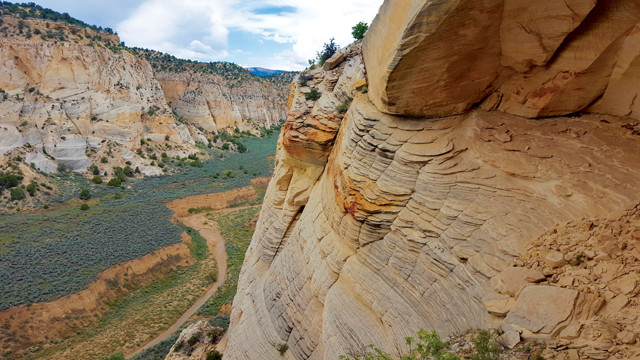 In arid environments, some seasonal rivers and streams spend more time as dry riverbeds than they do as flowing waterways. A new study is giving scientists a clearer understanding of how these intermittently dry streambeds contribute to the global carbon cycle.
easonally dry riverbeds and ephemeral streams make up more than half of the global river network, but they are often overlooked by those who study riparian ecosystems, according to the new study published in Nature Geoscience. An international team of scientists surveyed carbon-rich plant litter in 212 intermittent waterways across a variety of climate zones on every continent except Antarctica.
There is a substantial amount of plant litter that accumulates in dry riverbeds, and when they flow again this material can break down rapidly," said Nathan Waltham of James Cook University in Australia, in a statement. During rewetting events, the plant matter can release significant amounts of carbon dioxide. When these contributions are taken into account, they increase total global carbon dioxide emissions from riverbeds by as much as 152 percent. This number is projected to increase as formerly wet regions become drier due to climate change.
Taking rivers and streams that only flow at certain times into account would improve estimates of the consequences of global climate change on carbon cycling — given that the extent of these rivers and streams will increase, and periods of drying will become more prolonged in many regions," Waltham said.