Down to Earth With: Tom Malloy
by Allison Mills Thursday, August 28, 2014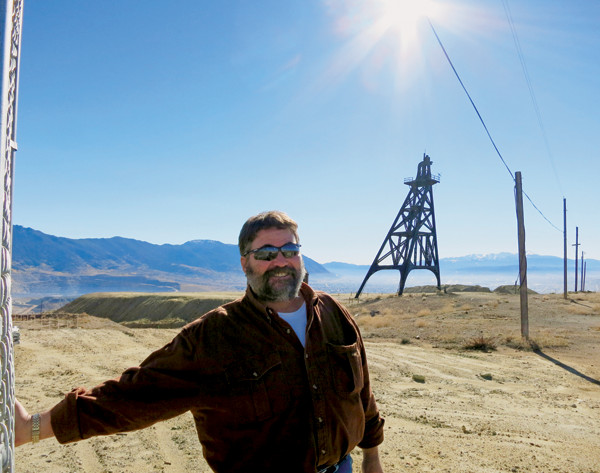 Butte, Mont., is home to one of the nation's largest Superfund sites — a 300-meter-deep lake of acidic, heavy metal-contaminated water known as the Berkeley Pit. As the reclamation manager of Butte-Silver Bow County, it's Tom Malloy's job to help clean it up.
Between the 1870s and 1980s, hundreds of millions of tons of copper ore and waste rock were removed from the underground and open pit mines in Butte, which was once called the "Richest Hill on Earth." When the pumps that kept groundwater from seeping into the mines were shut down in 1982, the Berkeley Pit began to flood. The water leached contaminants like iron and arsenic and reacted with tailings to produce acid mine drainage. Today, the water level is 30 meters shy of the elevation at which surface waters will be contaminated.
Malloy, who saw the bottom of the mine before the last working pumps were turned off — and has even tasted the water in the pit — shares his copious knowledge of the pit and the town's history on tours. Although he can name every old mine headframe in sight, Malloy actually grew up in Brooklyn, N.Y. He first came to Butte on a football scholarship at Montana Tech, where he enrolled in the environmental engineering program. Ever since, he's been working on mine remediation, reclaiming and restoring contaminated land within Butte and across the West.
Malloy spoke with EARTH editorial intern Allison Mills about "The Hill" and its new grass fields, what it's like living and working next to the Berkeley Pit, and the future of reclamation work in Butte.
Listen to audio segments of the interview here.
AM: What are the challenges of working on one of the nation's largest Superfund sites?
TM: What we have is a city of 20,000 to 30,000 people sitting on top and right in the middle of one of the nation's largest Superfund sites. Taking care of sanitary sewers, stormwater runoff, paving of streets, digging up streets and parking lots — typical municipal functions — is challenging. How do you pull this off in the middle of a Superfund site, and stay in compliance with all the Superfund laws and protect Silver Bow Creek and the Clark Fork River?
A big part of the challenge is that the county doesn't own all of the property. On one side are properties that are owned by mining companies, primarily Atlantic-Richfield and their successors. In the middle, you have property owned by a citizen like Mrs. O'Brien, and she's lived there her whole life and she's trying just to grow her garden in the backyard.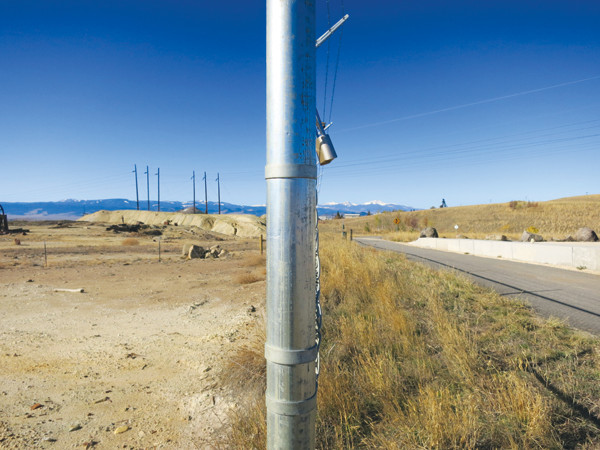 AM: Why do you keep grass seed in your truck?
TM: Because we're on such a steep hill in town — Butte Hill — there are a lot of issues with stormwater runoff. Every time we get a good gully-washer that washes out part of a field or a reclaimed area, or a stormwater ditch gets washed out, we have a maintenance crew that responds quickly to get up there. And if any hazardous waste has been exposed, we dig it up, haul it away and replace it with clean dirt. And then we have to throw down grass seed so the grass stabilizes the soil. So I have lots of bags of grass seed in my truck.
AM: What is the difference between reclamation and remediation?
TM: The big question is: What's the difference between reclamation and restoration? Ensuring human health and the environment are the first priorities and actions taken; that goes under reclamation, which is the same as remediation. The second part of the equation is restoration; after you reclaim an area and it has been stabilized … then you come back in and modify the first fixes. In our case, this means adding trees and shrubs. I don't want to call it landscaping, but [the idea is] to make the area look as it did prior to mining.
AM: Some people call Butte a moonscape. What is it like living in a place like that?
TM: I've been here for almost 40 years, and I love the town. It has been significantly impacted environmentally; it has been raked over the coals and toasted and roasted and put through the furnace. And what was left was abominable, it was terrible. There wasn't a fish left within a hundred miles of here, down-creek anyway. Now, with the grass growing and fields growing — and we're starting to come in with some restoration efforts and put some trees and shrubs and sagebrush back into the mix to make it look like somewhat of a native habitat — it is like night and day.
I find it amusing that people in Montana still, and justifiably so, have this perception of Butte as this toxic land, and that the water is toxic and the air is toxic. Most of that used to be true and, yeah, for good reason people continue to think that. But we sit on the Continental Divide [with no industrial or human pollution above the city], so our drinking water is great and … the [waste rock] tends not to be dusty.
So the air quality is good, the drinking water is excellent and the views are phenomenal. We sit at almost 1,800 meters in elevation, and we can see five different mountain ranges. It's in the heart of southwest Montana — what's not to love about it? Don't tell anyone I said that, though, because they'll all come here [laughs].
AM: What's the future of Butte and reclamation work here?
TM: There's a ton of reclamation work yet to be done: not only the short-term maintenance of the areas that have already been reclaimed, but protecting Silver Bow Creek and the Clark Fork River. It has always been one of the goals, but since most of the [mine waste] dump sites have been reclaimed, the human health impacts have gone down significantly.
There's a big controversy between the state of Montana and the federal Environmental Protection Agency (EPA) — over the EPA declaring that the reclamation here is mostly complete, that there is no more large-scale reclamation to be done in Butte. EPA has a list — an extensive list — of small projects that need to be done, but the big projects have been mostly wrapped up and completed and are now in the maintenance phase. The state of Montana, however, disagrees because the Parrott Tailings [located in the middle of town] are still in place; the EPA believes the tailings are safe where they are now. The state of Montana believes that they are a continuing source of contamination to the groundwater, and will be in perpetuity until someone goes in and digs them out of the creekbed and the surface water-groundwater interface.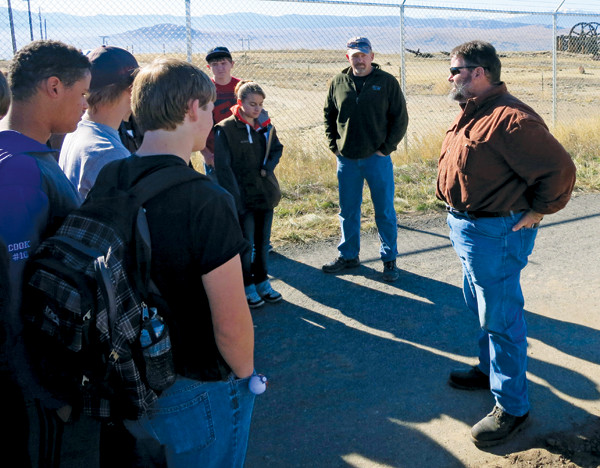 AM: What does the phrase "in perpetuity" actually mean when it comes to pumping the Berkeley Pit or having contaminated groundwater?
TM: Until the tailings piles are dug up and removed, there will always be a threat of groundwater contamination here — in perpetuity. As long as you leave that hand grenade of tailings sitting in the groundwater, it will perpetually be a source of contamination to the Clark Fork River and Silver Bow Creek and every fish between here and Missoula and the Pacific Ocean.
As far as [continuing to pump] the Berkeley Pit 200, 300, 400 years into the future, I'll be toast way before that so I don't know how they're going to handle that in the future. … There is no physical way to shut off the flow of groundwater. The EPA ruled it is a "technical impracticability," meaning it can't be done regardless of how much money you have or need. So if you can't shut off the water, then you have to continue treating the water with lime. And where is that lime going to come from 300 years into the future? And even if you treat it, where are you going to put the sludge? Then what do you do after that? Perpetuity is a long, long time.