Down to Earth With: Past American Geosciences Institute Congressional Geoscience Fellows
by Brittany Huhmann Monday, December 15, 2014
The American Geosciences Institute's (AGI) William L. Fisher Congressional Geoscience Fellowship provides an opportunity each year for a geoscientist to work in Washington, D.C., as a staff member in the office of a member of Congress or congressional committee. Since the fellowship program began in 1998, many fellows have used the skills and knowledge they acquired to launch careers at federal and state agencies, nongovernmental organizations and universities. Former fellows Gabrielle Dreyfus (2008-2009), Aisha Morris (2011-2012) and David Wunsch (1998-1999) recently spoke with EARTH contributor Brittany Huhmann about their experiences and how their time as fellows shaped their understanding of the role of science in public policy. Today, Dreyfus is a policy analyst at the Department of Energy, Morris is an education and community engagement specialist at UNAVCO and Wunsch is director of the Delaware Geological Survey and state geologist.
BH: What motivated you to apply for the Congressional Geoscience Fellowship?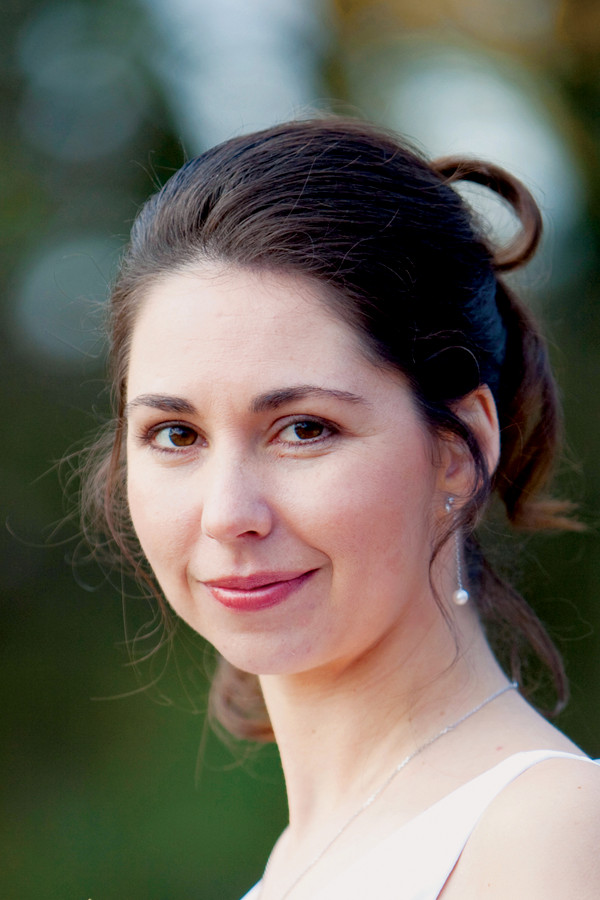 GD: My background is in climate science. During my last semester of college, I took an earth history course where I learned about ice cores, and I was smitten with the whole concept of the ice core records and the amazing information they contained. As a doctoral student studying ice cores, I learned about mechanisms of the climate, but I wanted to know what we were going to do about climate change as a society. I came to Congress wanting to understand the challenges involved in creating policy to address climate change.
AM: I found out about the program only a few days before the deadline. One of my mentors told me about it, and it looked like a really neat opportunity. I've always had an interest in broadening participation in the sciences, so that was one of my goals going into the program.
DW: My personal background is unique in that I am white, but I grew up on an Indian Reservation in western New York. As a result, issues with "the government" were often dinner table discussions. My father was involved in local politics, which influenced me as well. Fast forward a few decades and after 14 years with the Kentucky Geological Survey, I saw the congressional fellowship advertised and thought it would be interesting, especially since a lot of my research at the survey was science that was applicable to high-profile issues that government agencies were dealing with at the time, such as mountain top removal for coal mining. So, I applied and became the first AGI Congressional Geoscience Fellow.
BH: As a fellow, how did you decide for whom to work?
GD: I wanted to work with someone from a coal state. It occurred to me that it's easy to work on climate policy if you're from California — as I originally am — which doesn't have as much to lose. I ended up working with Sen. Byron Dorgan [of North Dakota]. Sen. Dorgan was chair of the Energy and Water Development Appropriations Subcommittee and a senior member on the Senate Energy and Natural Resources Committee. That allowed me to see both the appropriations and the authorizing committee perspectives, which was fabulous.
AM: I was looking for offices that had some STEM [science, technology, engineering and math] education focus and some science focus, and places where I thought I would be in a supportive environment. [Morris worked in the office of Rep. Rush Holt of New Jersey.]
DW: I had done some research on the effects of coal mining and oil and gas development, so I thought I might want to work in one of those areas. I was interested in working for a committee, and I was intrigued after meeting Bill Condit, who was a staff director and subcommittee chief and one of the few Capitol Hill staffers who had a degree in geology. I worked with him and the House Subcommittee on Energy and Mineral Resources and it was a really good fit.
BH: What surprised you during your time as a fellow?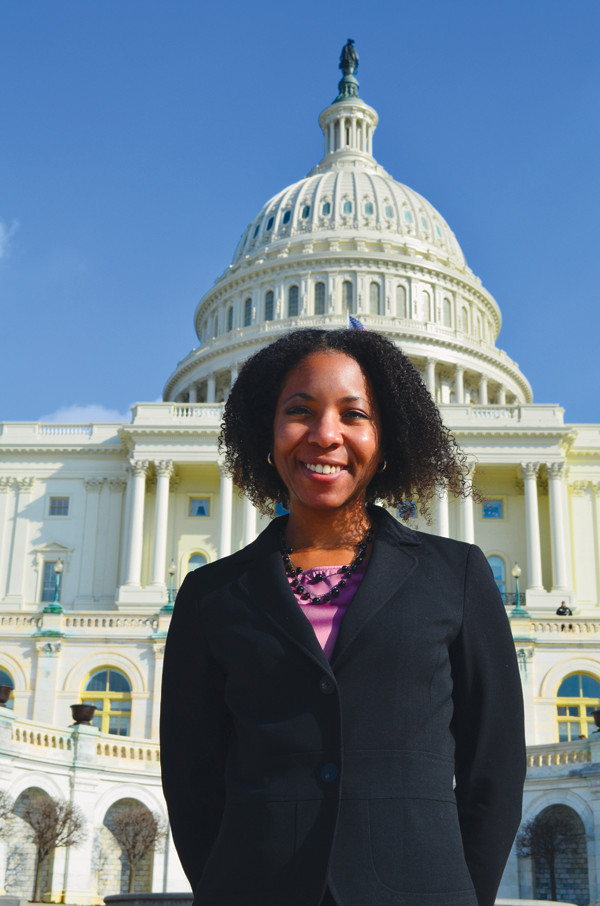 GD: My very first day was a surprise. The pace is so different in Congress — everything is so rapid-fire. Also, the idea that I'm a climate scientist, a geochemist, was thrown out the window. All of a sudden I was the expert on anything at all that had to do with earth science.
AM: It was really neat to see just who is making a lot of the decisions. Eventually the member makes the decisions, but the staff is doing the research and making the recommendations. That was something I didn't really appreciate prior to being there.
DW: Especially right now, Congress is very polarized between Republicans and Democrats. But I found that being hunting buddies could be a bridge over the partisan gap as much as anything. It's obvious that personal relationships are important.
BH: What was a highlight of your fellowship experience?
GD: My congressional fellowship year was one of the best years of my life. I worked in a fabulous office and had really great mentors. I was part of a team that was really dynamic and smart and driven and I learned a lot.
AM: I was able to take a tour of the Capitol Dome, which you can't do unless you have a member with you. It was really cool to stand on the top of the Capitol and look out over D.C.
DW: It was great getting that crash course in how the legislative system works, and observing the interplay among executive agencies, the legislative branch and the courts. One highlight was that soon after my fellowship ended, Rep. [Barbara] Cubin read a resolution on the house floor and into the Congressional Record thanking me and the congressional fellows program for the assistance to her committee during the past year.
BH: How has your experience as a fellow shaped your perception of the role of geoscience in public policy?
AM: I can't say that I actually thought about the role of geoscience in policy prior to the fellowship. It wasn't even on my radar, which is one of the problems. I also feel like we need to have a more informed population, more informed citizens. Science education is important to expose people to what geoscientists do and where it fits into society. Our policymakers come from the public, so if we have a more informed electorate then we'll ideally have more informed people on the Hill.
DW: The fellowship instilled in me a sense of urgency about how geoscience is overlooked by many people. Staffers are more attuned than you would think. Although a lot of nonprofit groups and lobbyists in D.C. are very knowledgeable in their subject or interest areas, they can be very myopic, and in some ways out of touch with unintended consequences of programs they support. So it's important to enlighten people about how geology influences their lives in ways they may not even be aware of.
BH: How has your fellowship experience shaped your career?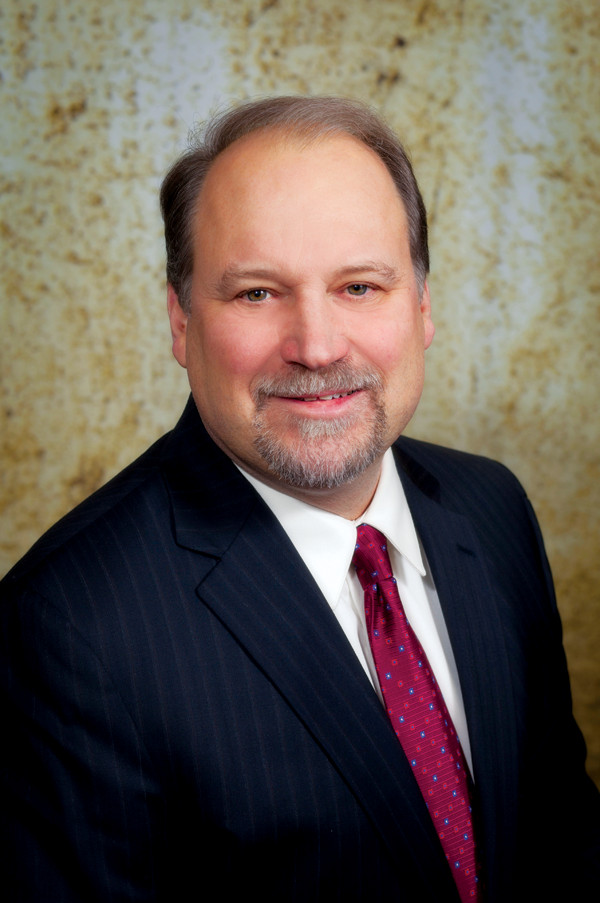 GD: From my perspective inside academia [before the fellowship], it was hard to know what else was out there. The fellowship gave me exposure to the wider world of federal energy policy, and meeting with constituents enabled me to learn about various citizen and private sector organizations. There's a lot of diversity and opportunity that one does not usually see from within the ivory tower. After the fellowship, I went to NOAA for two years, and then came to the Department of Energy in 2011. Now I'm working on energy efficiency for equipment and appliances, in the context of international cooperation and policy.
DW: The fellowship helped me become a much more desirable candidate as my career advanced, such as when I was applying for state geologist positions. It was clear from my interviews that my policy background was something that intrigued the search committees. Also, as a fellow, I got to meet people from many government agencies when they came to our committee, and those contacts still serve me to this day.
BH: What advice do you have for geoscientists interested in having a voice in public policy?
GD: I would encourage everyone who is interested to contact AGI and participate in the geosciences congressional visit days. You have knowledge; make yourself a resource.
AM: Talk to the [congressional] staff. They're the gatekeepers. If you can make a compelling case, they will look into what you're talking about and bring it to the member.
DW: Geoscience professionals should become more involved in their local governments, planning committees, conservation commissions and school boards. Writing letters to the editor is another way you can comment on decisions that are being made in your community. Also, if you are considering the Congressional Geoscience Fellowship, I have nothing but good things to say about the program. It was exciting; it was intriguing; it was an educational process and a chance to learn about government. I would encourage everybody considering becoming a fellow to follow through with it. It's an outstanding program, and you just never know where it may lead you.