Down to Earth With: Lee Allison
by Matthew DeMeritt Tuesday, January 27, 2015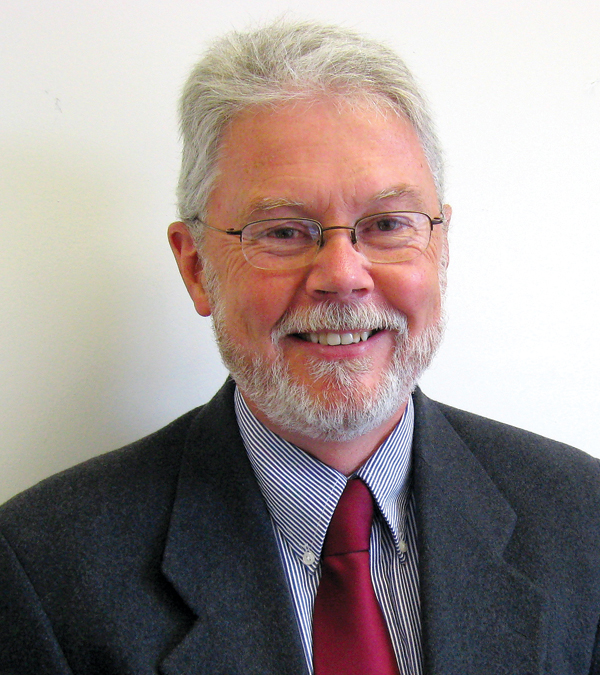 _Editor's Note: Lee Allison was head of the Arizona Geological Survey until his unexpected death on Aug. 16, 2016. EARTH interviewed him in 2012 and spoke with him about the latest issues in Arizona geology, especially the complicated politics of potash and uranium mining. Allison was a great friend to the geosciences and to EARTH. More info can be found here: _http://www.azgs.az.gov/news_releases2016.shtml#aug17.
An interesting fact about Lee Allison is that he was assassinated in a novel.
It kind of makes sense when you consider that Allison's roles as state geologist and director of the Utah, Kansas, and now, Arizona Geological Surveys often involve being the bearer of unwelcome news. Any scientist whose research largely determines if large-scale projects are approved is bound to upset people if his data have the potential to upend their plans. Whether he's telling state legislatures about the threat of subsidence-caused earth fissures on prime real estate or refuting various claims and predictions about uranium mining, Allison catches flack from all sides.
In 2001, Allison expressed concerns to local officials in Utah that a fault discovered underneath a key Olympic facility, then undergoing construction, could be active — an obvious safety concern in a building that would hold thousands of people. Following Allison's announcement, stakeholders in the construction project berated Allison and his team, not because their findings were flawed, but because their analysis threatened to stop, or at least slow, construction on the facility. Although no blood was shed, Allison's experience in Salt Lake City made enough of an impression on mystery novelist and geologist Sarah Andrews to become the basis of her book "Fault Line." In the book, Allison's character gets rubbed out, Goodfellas-style, on his home patio.
Although his career never approaches that level of danger, Allison's role as science advocate does require a certain toughness when presenting his scientific findings on controversial issues to the public or policymakers. Allison talked with EARTH contributor Matthew DeMeritt about the latest issues in Arizona geology: the complicated politics of potash and uranium mining.
MD: What are the major geological issues in Arizona right now?
LA: There are two in a broad sense: energy and mineral resource development, and how they benefit the state economically; and also natural hazards. The [Arizona Geological] Survey devotes most of its time to those two topics these days. We have some very controversial mines being proposed in the state, such as copper mining in south-central Arizona and uranium mining in northern Arizona. There's also a new issue that's emerging that, as of yet, hasn't gotten the political or national attention that it could: There's a huge potash deposit in eastern Arizona in the Holbrook Basin along Interstate 40. About 25 percent of the deposit lies underneath Petrified Forest National Park. The price of potash went from about $100 a ton in recent years to maybe $800 to $1,000 a ton briefly in 2008. It's pulled back now, and is more in the range of $350 to $400 a ton, but that's still very significant given the size of the deposit.
MD: I can see how those numbers would cause a stir.
LA: They have. There's also been a worldwide potash shortage. Given that potash is largely used for fertilizer, the expectation is that the global food demands are going to call for more and more potash. With the shortage and the price taking off, we put out a report in 2008 that showed the volume of potash, which caught a lot of people by surprise. It had not been in the USGS [U.S. Geological Survey] resource inventory prior to this study. Now it appears that [the Arizona deposit] could be as much as 25 percent of the U.S. potash resource.
So, all of a sudden, companies started pouring in. All of the lands — state lands, private lands — were quickly leased out there. There are currently four drill rigs out there, and there have been 85 or so core holes permitted within the last year that are being drilled right now to assess the deposit. But it starts getting tricky: In 2004, Congress expanded the boundaries of the national park dramatically, but never appropriated any money to buy the private or the state lands that were now inside the park boundaries.
MD: So the owners didn't even have the option to sell it to the government?
LA: That's right. There was never any money. And a couple of years ago, [the owners of] one of the larger ranches — the Twin Butte Ranch, with about 64,000 acres — said, "Well, we can't wait any longer. The ranch is for sale. We'll sell it to private parties." We actually consulted with some [potential buyers]. [For example,] a wealthy individual from the East Coast sent a geologist out to take a look at the property and to learn a little bit more about the geology, but negotiations fell through.
Subsequently, one of the potash exploration companies has come in and taken an option on that same land for four years. They're drilling out there, evaluating it, and they have the option to buy the property for $20 million — four times what it was being sold for three years ago. And that ranch is inside the national park boundaries.
So we see dozens of exploratory wells being drilled on private lands inside the national park boundaries. The park service is concerned and wondering what this means. And the industry is wondering what kind of challenges companies are going to run into if they go ahead and look at developing an underground potash mine inside a national park boundary, even though it's on private lands. That's a huge challenge that's coming up.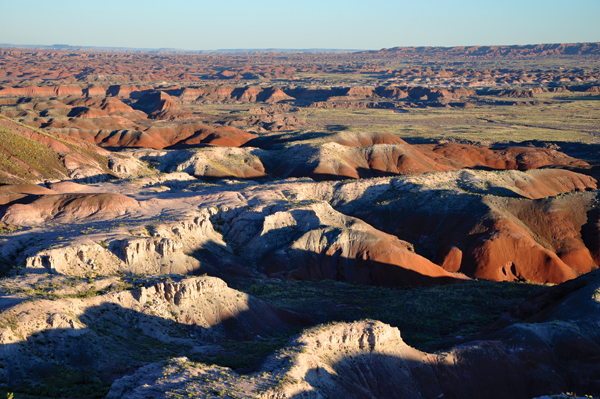 MD: It sounds like potash is almost as controversial as uranium in Arizona.
LA: We recently presented some surprising data on uranium. We've been drilling in bedded deposits for uranium since the 1950s, but newer data show larger numbers of uranium deposits in breccia pipes farther to the west. There are reports that instead of just maybe 800 breccia pipes across the region, there may be thousands or perhaps even more than 10,000 of them.
One of the biggest concerns raised about uranium mining in the region is that mining could poison the drinking water of 25 million people downstream on the Colorado River. To address concerns, we looked at USGS data on natural uranium concentrations going into the Colorado River. We investigated a serious environmental concern and discovered there was actually a fairly large amount of uranium already being carried down the river naturally just from erosion. In an average year, there's naturally somewhere between 40 and 80 tons of uranium being carried by the Colorado River through the Grand Canyon. Some groups are very angry about [our findings] and have really come out attacking us.
MD: Environmental groups questioned your data?
LA: Yes. They sounded an alarm about potential uranium poisoning, which had a lot of people scared and against the [potential mining] projects. So we took their concerns seriously by comparing a hypothetical amount of uranium [that could be released by mining] with the amount of uranium that naturally flows down the river. We said, "Let's figure out what would happen if a truckload of uranium ore got washed into the Colorado." The results were surprising. After dissolution, it turned out that the amount would be so little that it couldn't even be detected above the background uranium that's already there.
To help put it in context, we did another assessment and said, "Well, what happens if we take the entire annual production of the one existing uranium mine up there, stockpile it, and then in a catastrophic accident dumped it all into the river." The data showed that if a year's worth of production from a mine were dumped into the river, it is a large enough amount to be detected above the background level.
We wanted that information in [the report] to help put it in context to try to understand how much of a threat there is and how much uranium is moving through the natural system, because the presumption had been that the Colorado River was pristine, pure, and there was no uranium in it. We proved that [assumption] wasn't correct.
MD: It's hard to get more geologically authoritative than USGS. All you're doing is presenting stakeholders with USGS data and they still seem to be upset about it.
LA: That's true in many of these kinds of cases, I think. Scientists too often are criticized when our results challenge peoples' preconceived beliefs or their agendas. Claims of potential poisoning of the drinking water of 25 million people are very scary and require investigation. Part of the excitement of science is being surprised by data. When accidental contamination from mining operations ends up looking minor in comparison to pre-existing uranium in the Colorado River, that's a terribly interesting discovery no matter what side of the political fence you happen to be on.