Down to Earth With: Hydrogeologist Shemin Ge
by Terri Cook Friday, August 19, 2016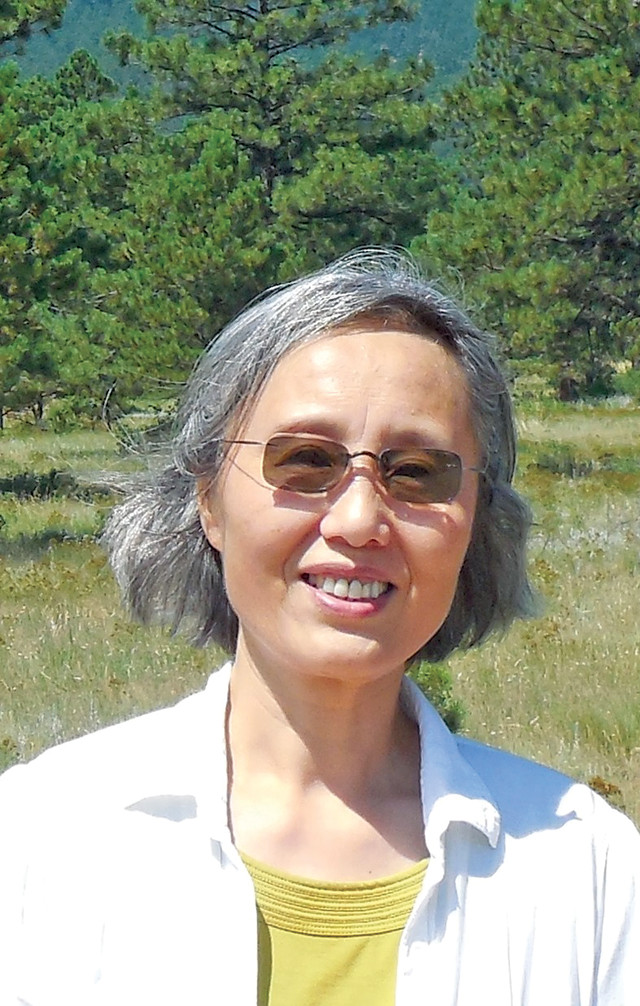 " graduated from high school in China, the country was still in the throes of the Cultural Revolution. During this movement, which lasted from 1966 to 1976, many colleges and universities were closed, and Ge, like most teenagers from urban areas, was sent to work in the countryside. She was assigned to a brick-making factory, where she had to haul heavy, machine-molded bricks outside so they would dry in the sun. Unless the forecast called for good weather, the teens also had to cover the bricks each evening to prevent them from cracking in the rain.
The forecasters, however, were frequently mistaken. When a thunderstorm boiled up, loud speakers would jar the teens awake so they could rush outside and cover the bricks. Ge — a sound sleeper — was repeatedly irked that the forecasts were so often wrong, and she vowed that she would study meteorology to improve them.
After the Cultural Revolution ended, Ge successfully competed against 10 years' worth of high school graduates to gain college admission. Although she wanted to study meteorology, the government eventually placed her in a mining engineering program at a university she had never heard of. Deciding that any college program was far better than making bricks, Ge rose to the challenge and graduated near the top of her class. As a result, she was awarded the rare opportunity to attend graduate school abroad at the University of British Columbia in Canada. After completing a master's degree there, and a doctorate at Johns Hopkins University in Baltimore, Md., Ge embarked on a distinguished career in hydrogeology that has spanned the last two and a half decades.
Since 1993, Ge has served as a professor in the department of geological sciences at the University of Colorado Boulder, where her groundbreaking research has explored the intersection between rock mechanics and the physics of subsurface fluid flow. During the last decade, Ge has largely focused on the interactions between earthquakes and groundwater, as well as the effects of climate change on groundwater resources. Throughout her career, Ge has served the geoscience community in many capacities, including as an editor for numerous journals and as a director of the Hydrologic Sciences Program at the National Science Foundation.
In recognition of her pioneering research and leadership in the field, the Hydrogeology Division of the Geological Society of America named Ge as this year's Birdsall-Dreiss Lecturer, an honor awarded based on a scientist's outstanding reputation, excellence in research, and ability to communicate effectively. With it comes a university lecture tour, during which the lecturer may give up to 50 talks.
Ge recently spoke with EARTH about what it was like growing up during the Cultural Revolution, why she lived on the 13th floor of her dorm in Vancouver, and what she has most enjoyed about the Birdsall-Dreiss lecture tour.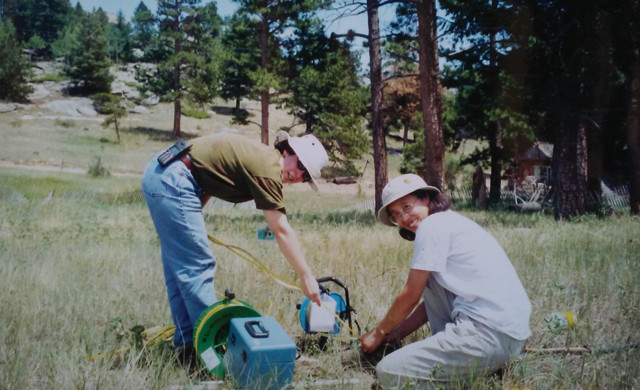 SG: I rarely saw my father, who worked in a different city, so my mother was a very strong influence on me. She was an elementary school teacher, and her father, who also lived with us, was an engineer. Between them, from very early on, we had a home environment that really supported school and study. I was pretty good at school when I was young, and so at the end of year I would get a paper that said I was a great student. My grandfather would say things like, "Oh, here is a great daughter coming home. Here is a great scientist coming home." Then he would ask my big brother and sister why they didn't have a paper. So from early on, I felt that I needed to be the best. It provided a lot of motivation along with pressure, and I worked very hard.
TC: What was it like growing up during the Cultural Revolution?______
SG: During the Cultural Revolution, while I was in elementary through high school, everything was in turmoil. My family was not on the right side of the communists, so my grandfather was condemned and thrown in jail. It was a horrible shock, and it brought a lot of shame for me. I didn't want to talk or think about it. I just kept working hard and doing well in school. It was a weird feeling of being proud and ashamed at the same time.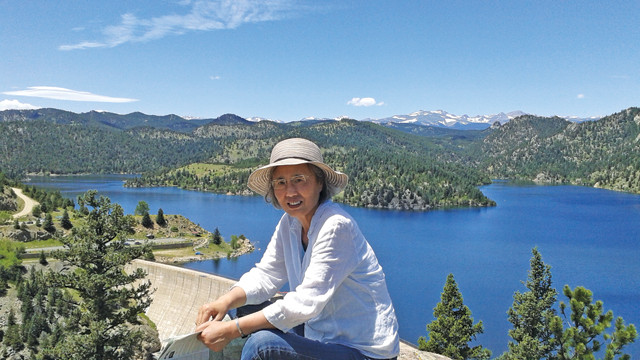 TC: Were you able to tell your grandfather that you were doing well in__ school?__
SG: I think that would have been a good thing for him to hear, but when I went with my grandmother to visit him in jail, I wasn't really able to talk to him. Someone was always there, and he'd had a heart attack, so he was half paralyzed and didn't hear very well. I don't remember him talking very much at all. But the good thing is that he did come home after the revolution ended, and he lived a few more years with us. He knew that I went to college. Nothing could make him happier than to see his grandchildren do well in school, so I feel like I contributed to his good life later.
TC: What test did you take at the end of the Cultural Revolution?______
____SG: ____Mao Zedong believed that young people needed to experience hardship, so there were only a few paths for high school graduates. You could become a factory worker, you could go to a farm, or you could join the army. Only the elite, with a good family background and good health, could join the army; most of us went to the countryside to do hard labor. Very few students went to college, and those who did qualified largely based upon their family background. I knew that I would never qualify, so I didn't even think about college.
Then in the fall of 1977, when I was working in a brick factory, Deng Xiaoping, the new leader of China, announced that the universities would open and the entrance exams would be held in a couple of months. It was extremely exciting! The factory where I worked was a few hours' bike ride from home. So after the announcement, whenever I had time, I'd bike to my high school teachers' homes and ask them what I should study. The teachers were wonderful; they helped me whenever I showed up. I would not have been able to go to college without them.
TC: How, with your interest in meteorology, did you end up studying mining engineering?______
____SG: ____About a month after we took the test, I received a manila envelope. Inside was the admission to Wuhan Institute of Technology in mining engineering. I was ecstatic. The stigma of majoring in mining engineering did not sink in until days later. Mining is not regarded highly in China. Geology is the same thing. People don't value the outdoors, the natural system, as much as we do here. I think part of the reason is because people are too busy working to put food on the table. Engineering is respected, but mining engineering isn't. My grandmother didn't even tell my relatives in my hometown what I studied.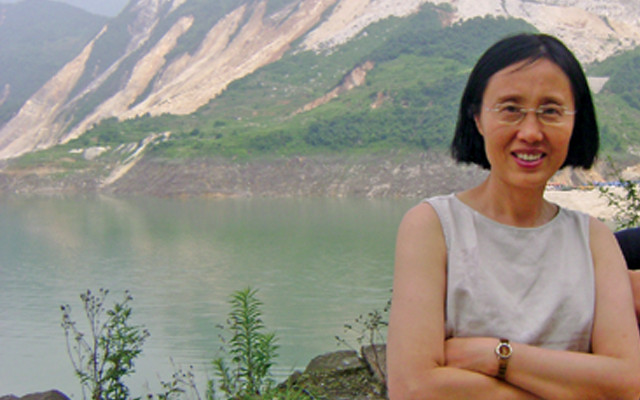 TC: Why did you go to Canada for graduate__ school?__
SG: In my fourth year, I decided to take the test to go to graduate school. It was like a national GRE. The test was terribly hard, so I spent a lot of time my senior year studying for that. They only look at the scores, nothing else. On the test, there was a box you could check if you were interested in going overseas to study. During the years I was in college, China had started sending a few government-sponsored students to other countries to attend graduate school, but the program was extremely competitive; you had to place in the top few percent on the exam. My boyfriend told me to check the box, so I did. And it turns out that I did really well on that graduate test, and I was one of those picked to go overseas. I was told to go to Canada; there was no discussion. I asked no questions and was simply grateful that I earned this opportunity. My thesis was about the slope stability of open-pit mines. Since this is very much related to how much water is in the slope, it was a logical transition from there to hydrogeology.
TC: Had you studied English prior to this?______
SG: As a student in China, I had English class a few times a week in college. But the teachers were not that great, so all I knew was some vocabulary and basic grammar. The first semester [in graduate school in Canada] was hard. I didn't do as well as I was used to, and the only way I could contact my family was by mail. So I didn't have much support. I knew that I had to do something, so I moved into a dorm. That was a dramatic step because I was a graduate student in an undergrad dorm. They let me in because I was willing to live on the 13th floor, where nobody else wanted to live. The arrangement was six individual bedrooms and one kitchen, so I had a lot of opportunity to talk to my roommates while cooking. It made a huge difference.
TC: How did you pick the topics for your Birdsall-Dreiss presentations?______
____SG: ____The topics are the two general research topics that I'm currently working on, fluid-induced earthquakes and groundwater dynamics under a changing climate. Although the fundamental mechanics don't change, I like to work on different things; my attention span is not very long. In 2009, I came up with the idea of looking at the impact of climate change on groundwater. Today it's common to see "climate" and "groundwater" together in a title, but it wasn't at that time. Whenever my students or I talk about it, people are interested. I think it is a scientifically interesting topic that has societal relevance. The idea of induced seismicity came about five years ago, before Oklahoma was really in the news [because of the jump in the frequency of induced seismic events]. At the time, I didn't know much about deep well injection, but I wanted to understand the mechanism behind fluid-induced earthquakes due to fluid injections or dammed reservoirs.
TC: What's been the most rewarding aspect of this lectureship?______
SG: I'm now about halfway through the tour, and I've realized that I learn something new with each experience, both by interacting with students, which is one of the purposes [of the tour], and by spending time in the field with classes and other researchers. On a recent visit to Oklahoma, they showed me a field technique to plug abandoned wells that I had never used. I really enjoy these experiences and feel grateful for the lecturer opportunity and honor.