Down to Earth With: Geologist and paleontologist David Wilcots
by Thea Boodhoo Tuesday, May 1, 2018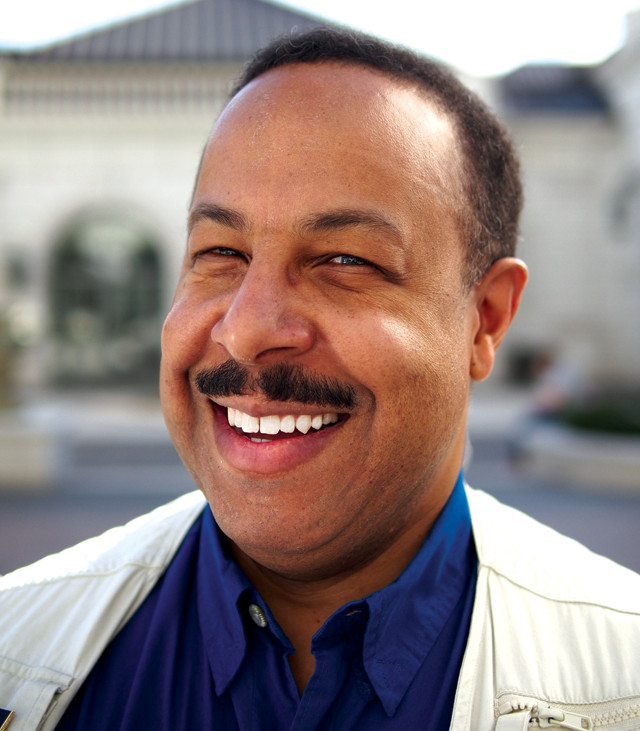 When David Wilcots was 4 years old, his parents took him to the American Museum of Natural History in New York City where he encountered his first giant dinosaur skeleton: a roughly 27-meter-long sauropod named Apatosaurus (though at the time it was still popularly known as Brontosaurus). "That just blew my mind," he remembers. His passion for paleontology grew, branching from dinosaurs into early mammals, and led him to major in geology at Temple University in Philadelphia. In 1988, he earned a master's in geology at Fort Hays State University in Kansas.
But then, things didn't go as planned. "When I got out of grad school, I looked for jobs in paleo, but couldn't find any," he recalls. "Environmental geology was the next best thing." He began consulting with business and government agencies, and as time went on, his second choice of career grew on him.
The Business of Geology
Today, Wilcots is the senior geologist and manager of environmental projects at Sci-Tek Consultants, Inc., in Philadelphia. His team includes civil and geotechnical engineers, environmental scientists, data analysts and software programmers. They examine landscapes; assess environments; and design, plan and document environmental matters for a broad client list that includes municipalities, airports, lawyers, bankers, real estate developers and insurers.
The work sites are as diverse as the clientele. Over the course of his career, Wilcots has visited sites where companies do everything from retread airplane tires to cover pretzels in chocolate. He has been to highly contaminated federal Superfund sites, and he has even dabbled in the energy sector — spending one brutally cold Pennsylvania winter helping with the installation of a new wind farm.
Environmental geologists, he explains, spend a lot of time in the field, which is part of the appeal for him. Shortly after our interview, he was bound for a different kind of field: an airfield. "I'll be out on the runway, at the airport, supervising a drill rig. So that's a huge difference from being at a desk behind a computer screen."
Another part of the job that he finds enjoyable bestows an additional benefit. "You meet so many different kinds of people, young and old, and your communication skills just naturally develop." Interviewing municipal officials, property owners and tenants is a requirement of the job, but on any given day, he says, he might find himself interacting with anyone from attorneys to insurers to operations managers at manufacturing facilities.
Most days involve some time at a desk, writing proposals or reports, and he has a hand in marketing and sales. "I've been an environmental geologist for about 23 years, so business development is a significant part of what I do," he says. Unlike in academia, where funding primarily comes from grants, the business side of geology depends on bringing in new clients, and pitching projects to existing clients.
A Paleontologist on the Side
Although his days are filled with environmental geology projects, paleontology is never far from his mind. "Back in 1993 or so I got a call from John Alexander, [who was then] at the American Museum of Natural History; he was going to go out West to look for Eocene [fossils] in Wyoming." Wilcots gladly signed on with Alexander, and since then he has joined paleontology expeditions in the American West with groups from the Utah Geological Survey, the University of Utah, and the Burke Museum of Natural History and Culture in Seattle.
The participants of summer expeditions include professional paleontologists as well as volunteers like himself. The volunteers, he says, come from "a whole gamut of backgrounds: people who are retired from teaching at the college level or high school level, empty-nest moms, teenagers," and even people who spend the rest of the year as carpenters, lawyers, mechanical engineers or retail professionals.
This past summer, Wilcots spent four days at a dinosaur excavation site in northeastern Montana with paleontologist Gregory Wilson of the Burke Museum working on what is known as the Tufts-Love Tyrannosaurus rex, which according to the museum is the 15th T. rex specimen that includes a skull. The specimen is named for its discoverers, Burke Museum volunteers Jason Love and Luke Tufts.
After that, he drove south to his usual sites in Wyoming, where, each summer, he continues to hunt for Eocene mammal fossils with Alexander — now also at the Burke Museum.
The evolution of mammals has long fascinated Wilcots, especially the phase after the Mesozoic, when mammals began filling the ecological niches left by the extinction of the nonavian dinosaurs. "If you're studying the Eocene, you're studying how mammals took it to the next level." It was during this era when many of today's major mammal groups first appeared, he explains, along with mammals that are no longer extant, like the giant titanotheres — which were related to horses and rhinos — and hooved carnivores like _Andrewsarchus _and Mesonyx.
Deep Time Meets High Tech
Despite describing himself as "not technological," Wilcots avidly follows technological advances in both geology and paleontology. When I asked him what he thought the most exciting areas are in each field, his answers weren't about new discoveries or theories — they were about technology.
Wilcots noted the major impact that geographic information systems, or GIS, has had on the geosciences and his own career is no exception. "When you're writing a report or submitting that report to a regulatory agency, and you're showing graphs from the [GIS] model that you put the data in, that's powerful," he says. By supporting your testimony with computer-generated models to express your data, Wilcots says, the finished project "can be very convincing to a client."
When it comes to paleontology, he is most excited about the advancements in three-dimensional scanning and printing. "The ability to print things in three dimensions and three-dimensionally map specimens or fossil sites is really changing the game," he says. For example, he describes scanning a 2-meter dinosaur thighbone: "You can three-dimensionally scan the bone and then save it on a disk or a thumb drive and print it out at another location." This process makes sharing fossil replicas vastly easier, he says.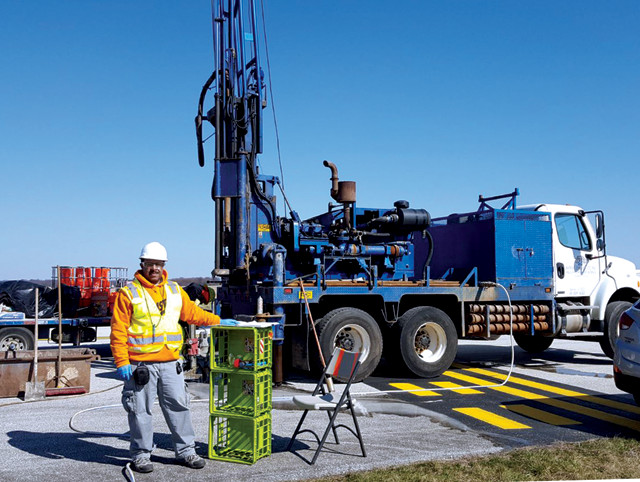 "And there's another interesting application for tiny fossils: Imagine taking a very small specimen, "say the fossil chewing tooth of a mouse — it's really tiny, the size of a pinhead," he says. "But with three-dimensional scanning and printing, you can blow that up 50 times larger so you can really study it." This could be especially useful for researching Triassic and Jurassic mammals, he says, most of which were mouse-sized or smaller. "You need all the help you can get."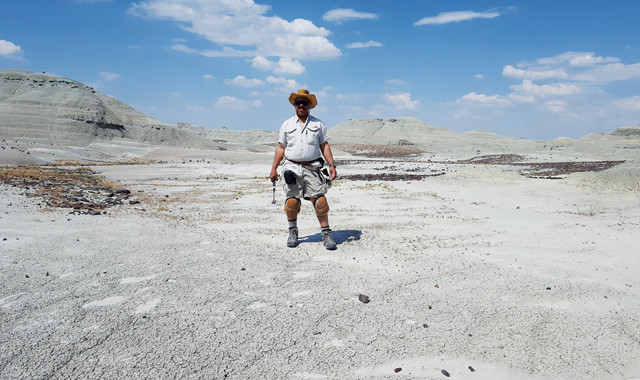 ", an online paleontology resource for young people.
When it came to choosing a mascot for the website, despite his professed enthusiasm for carnivores, he went with an East African plant-eating dinosaur, Kentrosaurus. "I wanted to pick a dinosaur that was cool-looking, but didn't get much play in the media," he says. Kentrosaurus "has plates and shoulder spikes. I thought, 'That's a really neat combination.'" Some might say the same of Wilcots' melding of part-time paleontology and full-time geology, both of which seem to suit him perfectly.