Down to Earth With: Eric Riggs
by Timothy Oleson Tuesday, December 9, 2014
Eric Riggs says he often tells students the story of how he got into geoscience as a cautionary tale. That may seem ironic given his current position as assistant dean for diversity and graduate student recruitment and development in Texas A&M University's College of Geosciences. But before returning to school to earn a doctorate in mineral physics and, eventually, settling into geoscience education research, Riggs made forays into English literature, marketing and the printing business. "Don't do it this way!" he says with a laugh. "It worked out well for me, but it was a long, twisted path."
Riggs, who is also president-elect of the American Geosciences Institute, which publishes EARTH, was among the first of the recent wave of geoscience education-focused researchers hired to work directly in geoscience departments. He took a tenure-track position in San Diego State University's Department of Geological Sciences in 2000, and then moved on to Purdue University in 2006, where he was co-director of the Center for Research and Engagement in Science and Mathematics Education. His research has focused largely on cognition in the geosciences and how teaching curricula can be tailored for different communities.
EARTH's Timothy Oleson spoke to Riggs last fall about his winding educational and career path, why diversity in the geosciences matters, and how, at the end of the work day, there's nothing like speeding over open water on a catamaran.
TO: What led you from English literature into the geosciences?
ER: I was raised in a very science-, literature- and arts-rich environment. As an undergraduate at Pomona [College in Claremont, Calif.], I got sucked into the literature side; I really enjoyed studying literary criticism, drama and all the rest. That led me to a career in marketing consulting initially.
In the early '90s, I was getting intellectually hungry again and I was reading a lot of popular press about seismology and earthquakes. I remember distinctly sitting with a friend one evening thinking about the future, and she said, "Why don't you just go down to the local community college and take a geology class at night?" So, I went to Pasadena City College, enrolled in Geology 1 and stumbled into a course taught by this really visionary instructor. I was hooked. I quit my full-time job and picked up a part-time job in the Caltech Seismology Laboratory timing earthquakes … and that was that.
I went as far as I could at Pasadena City College, and then went out to the University of California at Riverside. I really enjoyed work related to mineral physics, rock deformation and structural geology. As it turned out, I never finished a bachelor's degree in geology; I just went straight into the Ph.D. program.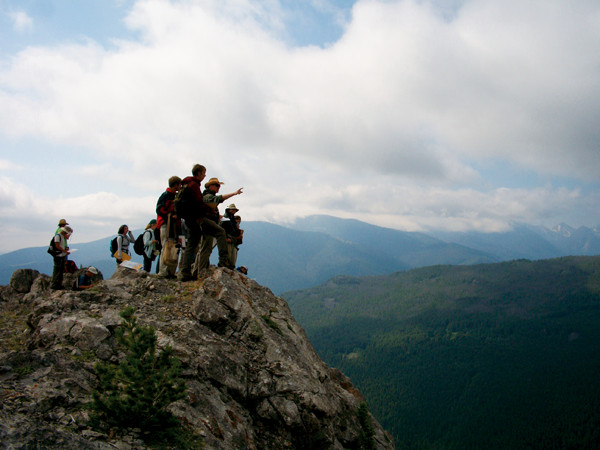 TO: When did your interest in geoscience education develop?
ER: That emerged while I was at UC-Riverside. I was hanging out with other graduate students from across campus — in history, ethnic studies, anthropology and geology — and we would have broad discussions about why there were so few minorities in the earth sciences.
At an American Geophysical Union meeting, I saw a presentation of what at the time was the "Awards to Facilitate Geoscience Education" program, a National Science Foundation program launched in the mid-90s. It struck me that we should put our money where our mouth was. So, we put in this proposal … and managed to get a [relatively small] grant. But it really started a lot of things.
TO: What do the geosciences gain by having a more diverse student body and workforce?
ER: There are so many assumptions that we make based on our culture about what is or is not a priority or a question to ask of nature. It's been shown in a lot of different disciplines, not just scientific ones, that if you bring a diverse array of perspectives to the table you're going to get more diverse solutions. Companies figured this out a long time ago.
In the geosciences, we benefit because our discipline disproportionately impacts the public relative to a lot of other sciences. Geoscientists often work in communities, with public water supplies, with energy companies or mining companies. Ultimately, if you can reflect the diversity of those communities in the practitioners who are coming to work on geoscience issues, the response you get is significantly different than if you get somebody from outside the community making recommendations. If the community feels like it can own a solution, it's going to be better implemented and with community priorities in mind.
TO: What is geocognition? And what if any insights from the field are being applied?
ER: Geocognition is a term that captures the notion that cognition in the geosciences is different than, say, cognition in chemistry or physics or math. It involves working with cognitive scientists and learning-science researchers — people who study things like attention and perception and how people do mental operations like rotating or bending solid objects in their mind. What we're really looking at is: What does your mind do or what does it need to be trained to do to understand geologic concepts? The point is to make teaching curricula better by understanding the nature of geologic knowledge.
Last summer, about 70 people gathered in Reno [at a Hedberg Conference sponsored by the American Association of Petroleum Geologists] to look at the intersection of structural geology, petroleum exploration, geocognition and computer visualization. All the major oil companies were there, and it brought together structural geologists from the energy industry, geoscience education researchers, cognitive science researchers and people who build seismic interpretation and visualization software. Clearly, industry is getting very interested in this because they train people to do this sort of thing, and they want to know how they can move their employees up to the highest levels of expertise as fast as possible.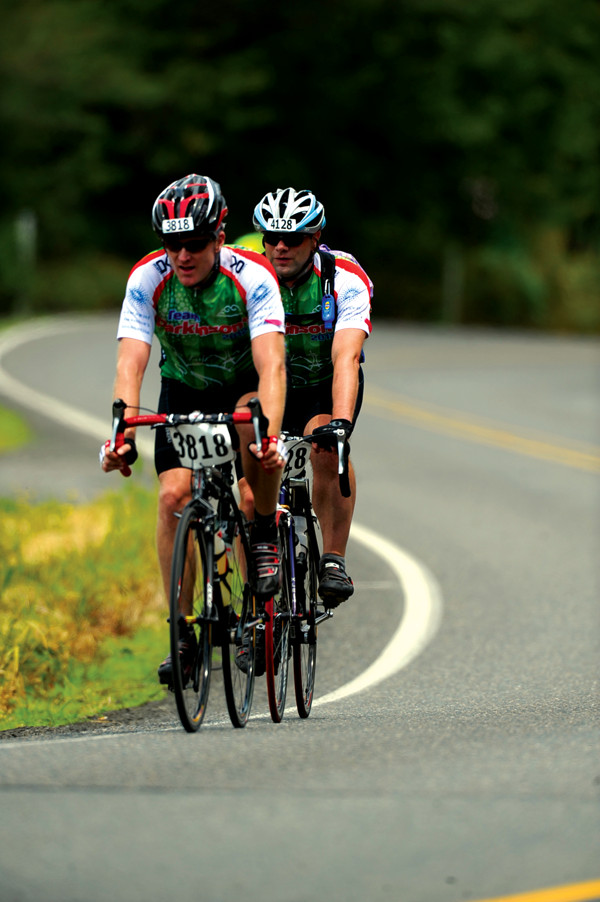 TO: What have you tried to learn specifically by using eye-tracking and other methods in your geocognition work?
ER: We were trying to understand if there is a characteristic workflow — a particular temporal or spatial pattern, for example — used by people who are really good at mapping and solving structural or other geologic problems in the field. It turns out that, like in most areas of expertise, the way experts do it is almost as variable as the experts themselves.
Eye-tracking is very good at picking out what people are looking at and when. We got a lot of interesting results, but also very frustrating results. In the field, eye-tracking turned out to be quite difficult because geoscientists change visual scales so quickly. We'll look at the micro-scale up close, then at the outcrop and then off into the landscape, then at a map and back to outcrop. Eye-tracking may potentially have much more impact with studies that operate on computer screens — for example, with petroleum geologists working on seismic data, as they're working at a similar focal distance the whole time.
Recently, I've turned my attention more toward looking at different types of spatial abilities that show up in the field as well as in classrooms. We've actually started watching what students are doing, how they are gesturing, and how they interact with an outcrop, because I think seeing the totality of movement is more instructive. At least that's our current thinking.
TO: I understand that you enjoy sailing? Is your boat named after something from your English literature background or your geosciences background?
ER: I have a 5.2-meter catamaran that's a lot of fun to sail. The basic idea is that you put as little hull in the water as possible, you attach a sail to it and you go really fast. It's a great way to apply meteorology and oceanography while having a good time. The boat's name is "Pau Hana," which is actually a Hawaiian phrase that means, basically, "the end of the day," or "no more time for work." That's exactly how I feel about the boat, although it is actually a lot of work [physically] to sail. It's not the kind of boat you would sail while comfortably drinking a glass of white wine.