Down to Earth With: Engineer Jeffrey Bielicki
by Terri Cook Thursday, August 20, 2015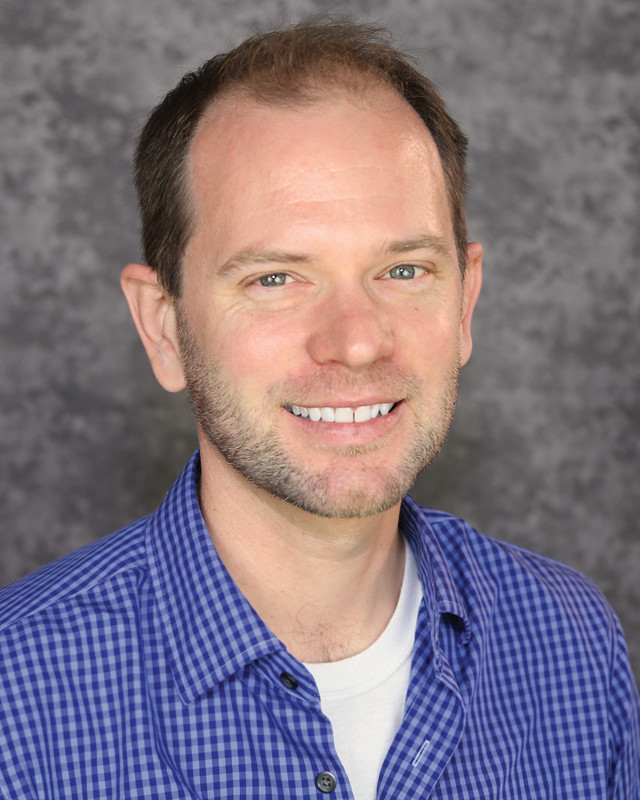 With degrees in mechanical engineering, business administration and public administration from a variety of prestigious universities, one might get the impression that Jeffrey Bielicki is an inveterate academic with his head buried in books. And, indeed, Bielicki has spent most of his career in research, looking into solutions for problems in engineering, energy and policy. But far from narrowing his focus, Bielicki's schooling in multiple disciplines has given him the desire and ability to see issues from a range of perspectives, thus informing and broadening his approaches to solving them.
In 2013, Ohio State University hired Bielicki as an assistant professor of energy policy, the institution's first joint appointment between the John Glenn College of Public Affairs and the Civil, Environmental and Geodetic Engineering Department. Prior to joining Ohio State, Bielicki was a research associate at the University of Minnesota, a Weinberg Fellow at Oak Ridge National Laboratory, a fellow for energy and environmental policy at the University of Tennessee's Baker Center for Public Policy, and a research fellow at the Harvard Kennedy School's Belfer Center for Science and International Affairs.
Having, or seeking out, multiple perspectives seems to be a philosophy running through much of what Bielicki does. Outside academia, he pursues a variety of avocations that not only serve as diversions from work, but that also reinforce skills and viewpoints that allow him to tackle his research in new ways.
Bielicki's current research focuses on understanding how energy systems have evolved and how they can be directed to improve environmental, economic and social conditions. Bielicki recently spoke with EARTH Roving Correspondent Terri Cook about the circumstances that launched his career, how graduate school can be like martial arts training, and how an interest in improvisational comedy helps his research.
TC: You have an undergraduate degree in mechanical engineering from Valparaiso University, a master's in business administration from the University of Chicago, a master's in public administration from Harvard, and a doctorate in public policy from Harvard as well. Was it your goal to remain a student as long as possible?
JB: I appreciate it when people say they've known since age 8 what they wanted to be. But it also makes me wonder what someone in that situation might have closed the door to. People often approach life with the idea that they must have a plan, but that also means there's less room for following things as they unfold. For me, these were milestones along the way that led to diverging paths.
TC: Why did you decide to become an engineer?
JB: There comes a point in many Bielickis' lives when it's time to go to engineering school. My uncle, my dad, my brother and I all attended, although my brother is a black sheep since he's an electrical engineer, and the rest of us are mechanical. My dad worked at Kodak for 29 years before he retired, and was very frugal. That combination of frugality and engineering meant that we never paid for repairs; we always did the work ourselves. I really appreciate that aspect of my upbringing.
TC: How have you benefitted from having mentors in your life?
JB: I was strongly influenced by a coach during high school when I played American Legion Baseball. I was also fortunate that one of my professors encouraged me to become involved in research during my undergraduate years. He has a fantastic track record of plucking out a few undergrads and getting them started. Somewhere along the way, I realized that I had started to accrue what I call my personal board of directors. It includes one of my former supervisors at Fermilab, my youth group pastor, and Frances and Roger Kennedy. Roger, who passed away in 2011, served as a director of the National Park Service and a White House correspondent for NBC. I think it's important to have people to check in with who see things from different perspectives.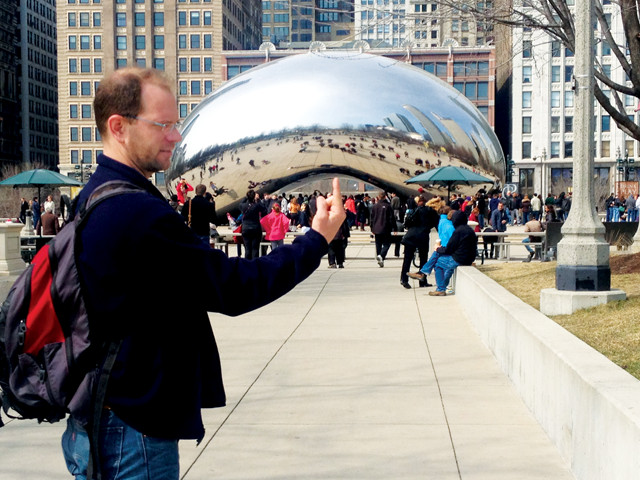 TC: What types of questions are you working on in your new engineering policy position?
JB: Engineering and policy are different approaches to the same goal: making the world a better place. I planted myself at the intersection in part because the impediments to changing the way the world works are not just technical; I like being able to think about energy and the environment in novel ways that benefit us as a society. One reason I went to Ohio State was for the opportunity to build something. As a professor, I'm somewhat of an intellectual entrepreneur. I'm using a lot of what I learned in business school. My products are my papers, my models and my students. But there's also a marketing aspect; I have to recruit and train employees, and those are the students. Together we're building an enterprise. My role is to do this in a way that bridges two schools on campus. It's a really great opportunity.
TC: How did you become involved in improv comedy?
JB: This happened in Chicago. My roommate signed up for improv classes and asked if I wanted to come along. The Improv­Olympic (now the iO Theater), where a whole slew of famous comedians like Tina Fey and Chris Farley were trained, was just a few blocks from where we lived. The iO focuses on training you in long form, where you get one word from the audience and create a 40-minute play around it. You create the scenes, the environments and the characters right there on stage. You're trained to come up with an idea and to commit to it. You have to unconditionally support what other people are doing on stage, and you also have to trust that they will fully support you.
TC: How has improv helped your research?
JB: At its core, improv is about making connections but not necessarily articulating those connections too much. Some people suffer [on stage] because they over-explain things. Research is also about making connections in ways that people may not have done in the past. As you build a 40-minute play from one word, it grows organically. That's a much better paradigm for how life operates than believing there's a direct path. You may have an idea and hit a roadblock, so you go sideways, or step back, or realize it's not going to work. With research, you also have to learn how to just jump in. It's hard because you always feel as though you don't know enough. Scientists need to be comfortable with this, and then get over it. Improv really helps with that.
TC: Do you think, in general, that scientists need to learn how to communicate more effectively?
JB: Yes. I think that scientists are getting better at understanding the role of communications, especially around climate change. There's an increasing understanding of the need to be able to translate science and make it digestible to the public. There are also more training opportunities now for scientists in communications, and I think those are much needed. My dissertation chair was John Holdren, President Obama's senior science and technology advisor. He knows his science, and he's also great at communicating it in ways that highlight the important aspects. The people who can combine these things serve a really important function.
TC: Do projects at the intersection of art and science spur creativity?
JB: One of the things that dictatorial regimes clamp down on is art. This is because art serves the very useful role of helping to stimulate dialogue. Academics are trained to distill ideas into journal articles. We aren't trained to distill them in other fashions. That's where art and graphic design can come in, especially in a world where so much is on the Web and attention is so fleeting. There's a lot of gray between the black and white of traditional academic disciplines, and researchers are less likely to meander into that gray area if they're not exposed to new concepts. Through my degrees, I've been exposed to many new ideas, and part of what I like to do is look at problems from many different perspectives.
TC: What did earning a black belt in Taekwondo teach you?
JB: I like to joke that while you're working on a doctorate, it's very helpful to have a forum in which you're encouraged to kick things. Earning a black belt is very much like getting a doctorate. At first, you're stumbling along. Then you start getting up some speed, but you've really got to take it to that next level to earn a black belt. Then once you've earned it, people tell you that it's really only the beginning; there are multiple levels of black belt. The same is true if you choose to stay in research. I also love the Zen-like focus and the meditative aspects of martial arts. It's an amazing experience because if you're trained well, you learn that once you know Taekwondo, you don't need to use it. I think a lot of intellectuals could benefit from that sort of humility.
TC: Are there any skeletons in your closet?
JB: I have to admit that I have a problem with sweets. I'm addicted to desserts. When I moved to Ohio State, I decided to only allow myself to have a dessert when I accomplish something big like submitting an article or a proposal. I have a spreadsheet where I track my "bank account" of desserts that I've earned. Now when my department head sees me, she just asks if I've gotten any dessert lately. Most assistant professors have some anxiety about tenure, and I think that anxiety can be productive. I'm trying to keep it in a productive place.