DOE promises $2.4 billion for clean coal
by Carolyn Gramling Thursday, January 5, 2012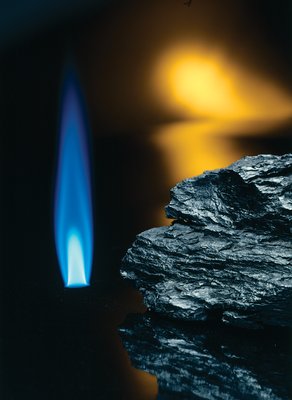 Blogging on EARTH
Secretary of Energy Steven Chu announced today at a meeting of the National Coal Council that $2.4 billion in stimulus money will go to developing carbon capture and storage technologies.
$1.52 billion of that money will be used to solicit new plans for CCS of carbon dioxide derived from industry, such as chemical plants, refineries, coke-fired power plants and cement plants, as well as new ideas for reusing carbon dioxide, such as for algae production. Other funds will go to characterizing geologic formations for possible carbon dioxide storage, and to educate and train future geologists and engineers.
An additional $800 million will go to expand the DOE's Clean Coal Power Initiative, to reduce sulfur, mercury and nitrogen pollution.