Deadly tornadoes
by Meg Marquardt Monday, June 20, 2016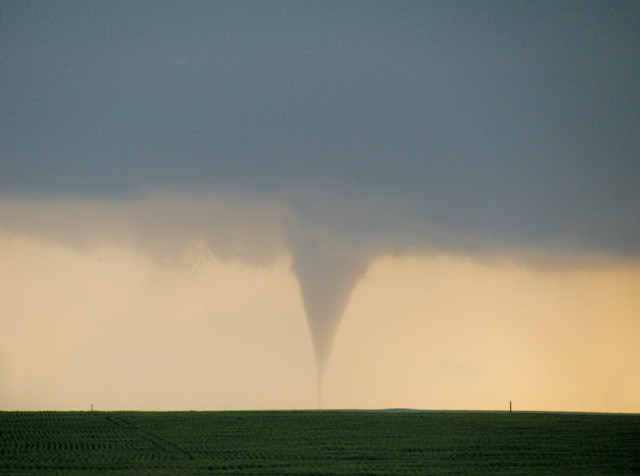 Even with improved warning technology, tornadoes remain a deadly threat. Below is a list of some of the deadliest storms throughout the 20th century.
April 24-26, 1908: 324 people were killed in a series of storms that cut through Louisiana, Mississippi and Alabama.
May 26, 1917: A tornado with a 470-kilometer-long path lasted for seven and a half hours and killed 101 people in Indiana and Illinois.
March 18, 1925: The Tri-State Tornado hit Missouri, Illinois and Indiana; meanwhile a series of other tornadoes struck at least three other states that day. The entire storm system claimed 747 lives.
March 21-22, 1932: Storms in Alabama killed 330.
April 9, 1947: In a series of storms that left 117 dead in three states, Glazier, Texas, was completely destroyed. The town was never rebuilt.
June 8-9, 1953: A storm system that killed 116 people in Michigan produced another major tornado in Boston that killed 94 and left 1,300 injured. That tornado did not dissipate until it reached the Atlantic Ocean.
April 11-12, 1965: The Palm Sunday outbreak in the Great Lakes region produced 50 tornadoes and left 256 dead.
April 3-4, 1974: The most massive outbreak in U.S. history, this storm system produced 148 tornadoes from Ohio through Alabama; 315 people died and 6,142 were injured.
June 7-8, 1984: A series of 30 tornadoes hit Ohio and Pennsylvania, killing 76 people.
May 3, 1999: A single tornado caused $1 billion worth of damage in Oklahoma City and nearby Moore, Okla. It was a member of a family of tornadoes that killed 48 people across Oklahoma and Kansas.