Crystal Ball EARTH: Policy: A tale of two years
by Corina Cerovski-Darriau Thursday, January 5, 2012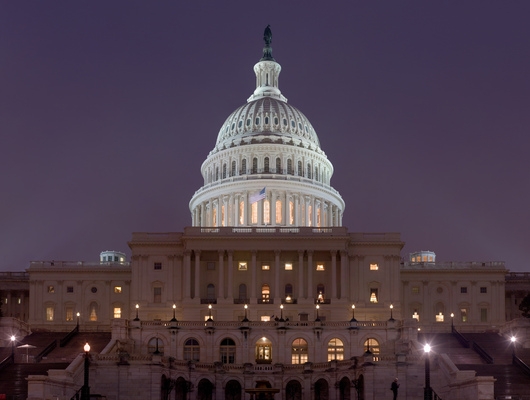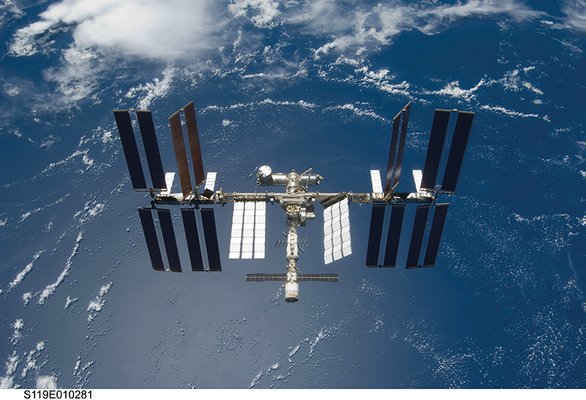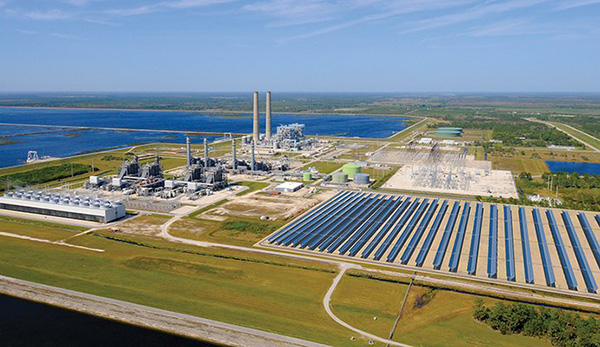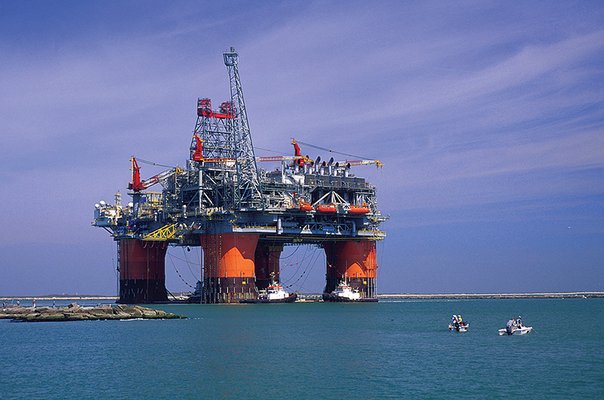 In U.S. policy, the past year was dominated by discussions of energy and climate change issues, at least in the earth sciences realm. In the first year of his administration, President Barack Obama focused on his top campaign priorities — but between discussions of healthcare reform, trying to rejuvenate the economy and setting up his cabinet, he still found time to discuss the sciences.
Obama has called for scientific innovation and his fiscal year 2010 budget, released in February, reflected that goal. Next, it was time for Congress to follow his lead. In the first part of the year, discussions of energy resources and climate change mitigation were the priority, followed by an all-out push for healthcare reform.
Meanwhile, a few other policy gems started coalescing in Congress. Though less publicized, these interesting and important issues — regarding NASA, renewable energy projects on public lands, natural hazards, algae-based energy, offshore drilling and mining reform — will likely see continued political debate that takes us into and through 2010.
NASA: Human spaceflight 40 years after the moon landing
In July, we commemorated the 40th anniversary of the Apollo moon landing. Yet spaceflight is still in its infancy. Lofty projects to get humans back to the moon and onto Mars have not progressed much beyond the planning stages, as the United States only has limited human spaceflight capabilities — capabilities in danger of being further diminished as programs and funding dry up.
NASA has received mixed messages as the administrations have changed. Just five years ago, President Bush announced he wanted humans on the moon again by 2020 and, ultimately, to travel to Mars. With the change in administrations, though, came new recommendations and President Obama's priorities seem more aligned with NASA's other priorities, such as earth observations to advance global climate change research and monitoring. Still, earlier this year a new task force commissioned by Obama began reviewing human space flight.
The committee, headed by the former CEO of Lockheed Martin, Norman Augustine, released its findings at the end of this year. The task force recommended sustained funding for the space shuttle, the International Space Station, and further research into human launch capabilities, arguing that the technologies are critical to NASA's mission to advance human exploration, use and development of space.
This will be tricky to achieve without a base or transportation. The space station is set to be decommissioned in 2015, but the task force recommends extending its use to 2020. However, as it stands, the space shuttle — the United States' only method of getting to the space station — will retire at the end of the 2010 fiscal year with no funds to follow in 2011. The task force recommends funding the program through 2011 to complete already scheduled flights. They acknowledge the shuttle has to be retired, but the best alternatives are at least seven years away. Commercial options are closer and could take some financial burden off the government, but there is no guarantee that any commercial options will be a viable replacement.
A solid investment in a space program, the task force concluded, will spur progress in exploration. International partnerships are highly encouraged as they can strengthen foreign relations and provide needed resources for the program.
The findings angered House Science and Technology Committee member Gabrielle Giffords, D-Ariz., who said that the panel's review did not determine how to develop a robust and meaningful program. "Probably the most important finding [from the panel] is a serious mismatch between the challenges that we have asked NASA to meet and the resources that have been provided to the agency. In other words, we can't get anywhere worth going to under NASA's projected budgets. But we didn't need an independent commission to tell us that," she said.
Energy: Renewables on public lands
President Obama has pledged rapid development of renewable energy — and developing it on public lands may be a large part of that. Shortly after Ken Salazar was confirmed as Secretary of the Department of the Interior (DOI) in January, he launched a campaign to develop renewable energy on public land. "I would hope that when people look back in the year 2020 to this announcement ... they will see this as a true milestone in moving the United States of America forward in the renewable energy future," Salazar said.
The Interior Department oversees about one-fifth of the country's land, as well as huge areas of the outer continental shelf. According to the Department of Energy, DOI already manages 567,000 square kilometers in the West and Alaska that have geothermal potential, 117,000 square kilometers in the Southwest that have solar energy potential and 85,000 square kilometers in the West that have wind energy potential.
In June, Salazar announced that more than 2,700 square kilometers would be designated as Solar Energy Study Areas — areas where commercial-scale demonstration projects will be set up to evaluate solar energy's effects on the environment, resources and wildlife. DOI hopes to have 13 of the 24 planned study areas under construction by the end of 2010 across six western states, and is setting up new offices to facilitate permitting to companies that have already applied for solar projects.
Salazar is also considering offshore options. He has expressed excitement about offshore renewable energy, indicating that such projects could be capable of replacing all coal-fired power plants in the U.S. if done right. Interior will be working with the Federal Energy Regulatory Commission on permitting offshore renewable development projects, including large wind, solar and wave energy projects. As on land, DOI will be considering the offshore possibilities to determine any potential environmental impacts. Salazar has established a renewable energy task force to prioritize the location of "renewable energy zones," quantify the energy contribution, and coordinate transmission right-of-way issues both onshore and offshore.
Hazards: Trying to regulate earth, wind and fire
Congress considered funding for three hazard programs in 2009, related to earthquakes, wind and volcanoes.
The National Earthquake Hazards Reduction Program (NEHRP) is up for reauthorization at the end of fiscal year 2009. Since 1977, NEHRP has been charged with developing hazard-reduction measures, promoting adoption of these measures, and improving understanding of the effects of earthquakes on buildings, infrastructure and communities. As EARTH went to press, the House Science and Technology Committee was working on a new bill, hoping to maintain the momentum gained after the program was restructured in 2004.
The last reauthorization of NEHRP created the National Windstorm Impact Reduction Program (NWIRP). NWIRP is designed to reduce the loss of life and property through improved assessments and understanding of wind-related hazards, including hurricanes, tropical storms, tornadoes and thunderstorms. It is supposed to be modeled after NEHRP, but NWIRP has lacked coordination and effectiveness so far. It is also under consideration for reauthorization this year. In addition, there were several hurricane-specific research bills introduced in 2009 to address wind hazards and reduce risks.
Volcano hazard monitoring legislation is new this year. Alaskan Sens. Lisa Murkowski (R) and Mark Begich (D) introduced the National Volcano Early Warning and Monitoring System Act, which would upgrade existing monitoring networks, install new networks on unmonitored volcanoes and create a 24/7 watch office and national volcano data center. The U.S. Geological Survey would be required to coordinate its activities with the Department of Transportation, the Federal Aviation Administration, FEMA and NOAA to achieve the primary objective of increasing community resilience to volcanic threats through education and early warning.
USGS documented the need for such a program in a 2005 report that noted that 57 volcanoes in the United States were under-monitored and dangerous. Volcano monitoring has been the subject of a running joke on the Hill since Louisiana Governor Bobby Jindal (R) included it in what he called the "eruption of spending in Washington, D.C.," early this year. The most effective rebuttal of his comment was the eruption of Alaskan volcano Redoubt — one of those 57 volcanoes — within weeks of Jindal's comments, disrupting air traffic and threatening an oil storage facility.
Even if this early warning system bill does not pass this year, it will not stop monitoring efforts. As it is, the stimulus funding given to federal agencies at the beginning of this year includes grants to repair, replace or modernize volcano-monitoring capabilities. At the same time, Congress is also calling for increased coordination between hazard programs, leaving the possibility open for a multi-hazard approach. It is unclear, though, how such an approach would be structured or achieved.
Biofuels: Is algae the new corn?
Algae became a popular topic of discussion in Congress last summer as legislation related to both harmful algal blooms and algae biofuels was introduced.
To mediate the effects of the growing number of algal blooms and hypoxic events happening along U.S. coasts, the Senate and House were working on companion bills to address algal blooms through research, forecasting, monitoring, and mitigation and control measures. The bills require NOAA to implement a national program developed by a prescribed task force.
Capitalizing on the benefits of algae as a biofuel, Reps. Brian Bilbray, R-Calif., Jay Inslee, D-Wash., and Harry Teague, D-Minn., introduced a bill to include algae-based fuels in the renewable fuels standard and to include it as part of the cellulosic biofuels tax credit. The 2007 Energy Policy Act currently limits corn ethanol production to 15 billion gallons a year by 2015 and requires that an additional 21 billion gallons of renewable fuels come from advanced biofuels, such as cellulosic biofuels and biodiesel. However, there is no specific inclusion of algae-based biofuels. Senate Energy and Natural Resources Committee Chairman Jeff Bingaman, D-N.M., and Sen. Tom Udall, D-N.M., are also strong proponents of algae-based fuels, so companion legislation from the Senate may come soon.
Congress' interest was in part sparked by the wide variety of players — including industry giants, such as Exxon Mobil and Dow Chemical, small start-ups and even Native American tribes — who decided to invest in the new field. A frenzy of smaller companies have demonstration projects across the country, and even the Southern Ute tribe in Colorado has decided to invest. The tribe contributed one-third of the capital and free use of their natural gas-rich land to Solix Biofuels, which proposes using the waste streams from natural gas processing plants to grow algae for fuel. The growing interest in algae will likely precipitate as an addendum to the new energy legislation in Congress.
Offshore: To drill or not to drill
The Obama administration is still trying to define its stance on offshore drilling in the aftermath of the Bush administration's push to open the waters off our coasts. In July 2008, President Bush lifted the executive offshore drilling moratorium and Congress allowed their moratorium to expire at the end of that year. When the Obama administration came in, Interior Secretary Ken Salazar had to hastily pick up where the drilling debate left off — four days before Obama took office, Bush had introduced a new, expanded offshore drilling plan even though the existing plan was not set to expire until 2012. The Bush plan called for up to 300 million acres of new oil and gas leases, including areas where drilling had been previously banned such as off the Alaskan, Pacific and Atlantic coasts.
After reviewing the Bush plan, Salazar extended the comment period until September, calling the Bush plan a "headlong rush of the worst kind … [and] rigged to force hurried decisions based on bad information." Environmental groups praised Salazar's decision to consider the facts, while industry saw it as another stall tactic.
As the comment period drew to a close, 35 senators wrote in support of Bush's 2009 plan, saying that "opening up new offshore areas for natural gas and oil leasing and development and also allowing for development of renewable energy … can provide the United States with an opportunity to responsibly produce our own energy." Yet more than 250,000 responses were hand-delivered to DOI from opponents to the offshore drilling plan. The most vocal opposition was related to proposed leases off Alaska's northern coast. With more than 450,000 total responses submitted in the end, DOI was still in the process of reviewing the comments when EARTH went to press. Because the existing offshore drilling plan does not expire for a couple of years, legally DOI can wait until then to make a move.
Hardrock mining: Time to clean up and pay up
This year marks another attempt at mining reform with limited success. The pervasive, yet antiquated, General Mining Act of 1872 allows anyone older than 18 to make a mining claim for nonfuel minerals on federal lands and obtain a patent for the 1872 price of up to $5 per acre without paying royalties to the federal government. The law, which still governs all mining activities on federal lands, includes no provisions to increase the prices, minimize environmental degradation or promote cleanup.
Sen. Jeff Bingaman, D-N.M., chair of the Senate Energy and Natural Resources Committee, introduced the Hardrock Mining and Reclamation Act of 2009 in an attempt to substantially overhaul the old law. Rep. Nick Rahall, D-W.Va., chair of the House Natural Resources Committee, introduced a similar, competing version in the House. The House and Senate versions of the bill set aside certain public lands vulnerable to environmental degradation. Both bills also propose royalties on mining operations that could help revitalize an abandoned mine trust fund meant to rehabilitate lands and improve public safety. The main point of contention between the two bills is the difference in royalties — Bingaman wants royalties based on a percentage of the production value for new mining claims and Rahall wants royalties based on the gross income made from production. The mining industry favors royalties as laid out in the Senate version, maintaining that royalties imposed on gross income would kill businesses during years when mineral prices drop.
As the two bills compete for a complete overhaul, sections of the 1872 act and related hardrock mining provisions are being reworked. For example, the current federal tax code considers the removal of minerals to be a depreciation of a mine's assets. This entitles mine owners to a tax refund, which a Senate bill proposes stopping so mining companies are not receiving double subsidies — especially as they are not paying royalties. To add to the fray, last September, Rahall proposed removing uranium from the 1872 act and treating it as a fuel commodity similar to oil and gas in his Consolidated Land, Energy and Aquatic Resources Act of 2009. EPA is joining the mining reform bandwagon, announcing it will write the financial responsibility requirements for environmental cleanup that it was originally supposed to draft when the Superfund program began in 1983. EPA plans to have the proposed rule ready by spring 2011.