Crystal Ball EARTH: Minerals management: The changing commodities scene
by Erin Wayman Thursday, January 5, 2012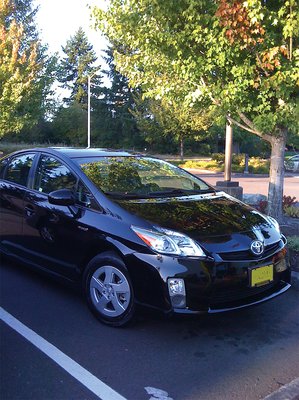 Many people would like to forget 2008. The subprime mortgage crisis came to a head and sent the world's financial markets into a free fall. The situation didn't improve much in 2009 as unemployment soared and consumers held on tightly to their dwindling dollars.
The economic slowdown was especially rough on the industries that provide the raw materials that keep the economy going. After reaching record-breaking prices and production levels early in 2008, many mineral commodities, such as copper and steel, saw demand shrivel up and prices plunge by the end of that year. Declines in production and consumption were even greater in early 2009. The prices of some minerals rebounded by fall 2009, but analysts who track mineral commodities say that, like the rest of the economy, it may be a few years before most mineral industries fully recover.
Many mineral resources used in construction, such as cement, have seen declines since 2007, says Hendrik van Oss, a mineral commodity specialist at the U.S. Geological Survey in Reston, Va. But those drops got steeper in 2009, he says. When cement consumption is tallied for 2009, it will probably be down 25 percent compared to 2008, van Oss says.
Construction aggregates also suffered: Sand and gravel experienced a 20 percent drop in the amount of material sold in the first half of 2009, and crushed stone was down 26 percent, says Jason Christopher Willett, a USGS mineral commodity specialist. And the production and consumption of the minerals necessary to make house trimmings — such as paints, sealants, tiles — also slid. Gypsum, for example, the key ingredient in plaster and wallboard, was down 25 percent in the first half of 2009, says Robert Crangle, a USGS mineral commodity specialist. (With home gardening on the rise in 2009, the production and consumption of gypsum as a soil additive, however, was up 34 percent, Crangle notes.)
Initially, the declines in consumption simply meant companies started to slow down production. But in 2008 and 2009, many plants shut their doors permanently. In the cement industry, for example, about 10 of the more than 100 U.S. plants closed in the last two years. "The industry is not happy at all," van Oss says. "Import terminals have shut, plants have shut, plant upgrades have been put on hold."
These trends also held true for minerals important to the auto industry, as U.S. car sales were down nearly 28 percent for the first eight months of 2009 compared to 2008, according to the Autodata Corporation's Web site, Motorintelligence.com. During that same period, production of aluminum — the second-most used material in car manufacturing — was down almost 35 percent, according to the Aluminum Association. And steel did no better. After several stellar years, steel consumption "plummeted" near the end of 2008, says Nancy Gravatt, vice president of communications for the American Iron and Steel Institute in Washington, D.C. The steel industry measures its health in terms of its capacity utilization (a capacity utilization of 100 percent means the industry is running at full scale): At its height in 2008, the U.S. steel industry's capacity utilization was at 90 percent. By early 2009, that number dropped to 40 percent.
That number began to slowly increase last summer, Gravatt says. Then the industry got a boost in August with the federal government's Cash for Clunkers rebate program. As shoppers emptied car lots, steel companies reported the program generated more orders for 2009's fourth quarter, she says, although the numbers weren't in at the time EARTH went to press. Aluminum also got "a little bit of a bump," says Nick Adams, vice president of Statistics & Business Information for the Aluminum Association in Arlington, Va. But, he says, it's too soon to tell how much of an effect Cash for Clunkers had.
The federal government's main attempt to boost the economy, the $787 billion stimulus bill, has not had the same effect — at least not yet. "The stimulus was slow to see results, but analysts think we'll start to see the effects from that in 2010," Gravatt says. Van Oss agrees: As far as the stimulus bill is concerned, he says, "the general sense is that this year is a wash."
The short-term health of many mining industries may be tied to how fast the world recovers from the recession, but their long-term fate is dependent on a variety of factors. One factor is the cost of extracting and transporting the minerals, Crangle says. The price of some minerals — such as gypsum and pumice, used to make building blocks — is tied heavily to transportation costs, which in turn, are dependent on the price of energy. When oil prices were high in 2008, the price of pumice went up and U.S. consumers started to turn to cheaper alternatives, he says. When oil prices dropped in 2009, transportation costs had less of an impact on the pumice industry — but the decline of the housing market was still a problem.
Environmental factors are also something mining companies are keeping an eye on. The cement industry, for example, is waiting to see how the federal government plans to handle carbon emissions. Cement production is a major carbon dioxide emitter, and if the federal government levies a tax on carbon emissions, then the cement industry may have problems, van Oss says.
But finding ways to reduce carbon dioxide could be a boon for other mineral commodities, such as steel: As wind energy expands and more wind turbines are built, for example, more orders for steel are coming in, Gravatt notes. Likewise, the demand for smaller, more fuel-efficient cars may be good news for aluminum producers because the metal is lightweight. At the same time, smaller cars also have their drawbacks for the metals industry, Adams says, because they require less material overall than a big SUV. Greater interest in hybrid electric cars is already increasing demand for rare earth metals such as neodymium, which is needed to make magnets for electric motors.
"The other wildcard," van Oss says, "is our infrastructure. [It] is in wretched shape." In the United States, everything from highways to bridges to sewer systems are nearing the end of their lifespan, which means there is a potential for demand in construction materials to skyrocket if and when the country overhauls its ailing infrastructure, he says. The stimulus package designated money for infrastructure improvements, but many states were too broke to provide matching funds for these projects, van Oss says, so they have been progressing slowly.
Whether an infrastructure overhaul is going to happen anytime soon, or at all, is not yet clear. For now, mining companies are focused on life after the recession — and when business will pick up again. Many are hoping that 2009 marks the low point of the economic downturn, van Oss says. "Everyone is praying that this is the bottom of it." Others aren't sure if some mineral commodities will ever return to their pre-recession production levels. "What's the new norm?" Adams asks. "There's the possibility that the new normal is going to be a lot less" than it once was.