Crystal Ball EARTH: Energy: Oil and gas around the world
by Rasoul Sorkhabi Friday, January 20, 2012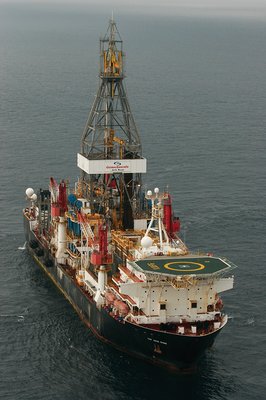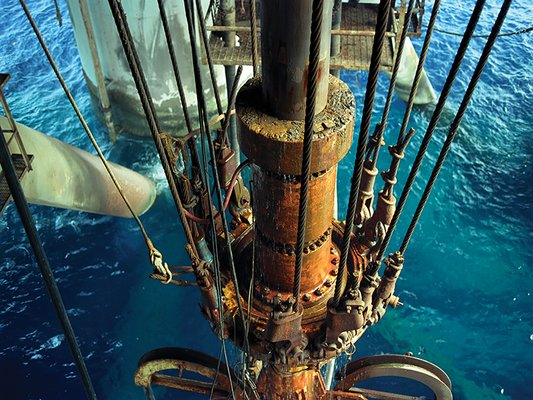 Energy is a combined product of natural resources, human ingenuity and economy; it is also an engine for economic and social development. This is truer now than ever before because the global economy is more integrated and populations are growing, and with that, competition, challenges and prospects are also rising.
This framework paints the energy scenario for the future, both in the United States and around the world. But as they say, the devil is in the details, and these details split energy from a unified field into various lines of influence: resource type, geopolitics and economic demand. In other words, not all energy resources or markets are created equal.
Nonetheless, because the United States accounts for one-quarter of global energy consumption and represents the world's largest market, a focus on U.S. energy patterns should give a fair picture of what's happening in the world, at least in the short term.
Energy, especially on shorter timescales, is dictated less by geologic factors than by economic demands, incentives and investments, which are in a constant state of flux. Thus, a look at the past five years can offer a realistic context in which to explore a plausible energy scenario for the next five years.
Unless something drastic changes, these figures will change little in the next five years, and fossil fuels will maintain their dominance.
Prices per barrel of oil ranged from about $30 to about $140 (interestingly, this entire price range also happened in a single year — 2008); however, the average oil price was about $70. Considering that oil was $60 per barrel in mid-2009, a year of severe economic recession, this may be regarded as the lower end of the price of oil for the next five years, provided, of course, that the global economic situation does not worsen, the market is not flooded by oil and the dollar retains its present standing against the Euro and the Yen. Rest assured, when the economy returns to growth, oil prices will increase.
As I write this (in September), France, Germany and Japan have reportedly come out of recession, and signs are pointing upward in the United States even though unemployment is still high. According to OPEC's recent "World Oil Outlook 2009," the U-shaped recession should bottom in the second half of 2009; the economic recovery should be under way in 2010, gain momentum in 2011, and return to pre-recession trends in 2012. The economic growth rates in 2013, according to this forecast, will be 2.2 percent in Japan, North America and Western Europe; about 3.3 percent in Latin America, the Middle East, North Africa and Russia; 3.8 percent in Southeast Asia; 5.5 percent in India; and 7.7 percent in China. EIA's "Short-Term Energy Outlook," released in August 2009, also suggests economic recovery in 2010. Such economic growth, if materialized, will raise the global demand for energy resources, especially oil. Overall, oil prices will probably fluctuate in the range of $60 to $110 per barrel.
As oil prices begin to rise, if the past is any indication, two other factors will kick in to control the price fluctuations: security (or lack thereof) of oil flow from oil-producing regions to world market and the capability of oil companies to match their production with increasing demand. Both of these factors are the main causes of oil speculation.
Five countries are currently hot spots for potential political disruptions in oil flow: Iran (due to conflicts with the West over its nuclear program); Iraq (as it is beginning to reconstruct its national infrastructure amidst ethnic factions); Nigeria (engaged in internal conflicts); Russia (which both provides a large share of Europe's natural gas and is in political-economic competition with the United States and Europe as well); and Venezuela (run by an unpredictable president). Turmoil in other parts of the world such as Afghanistan, Colombia, Lebanon, Pakistan, Somalia, Sudan and Yemen may also add to geopolitical uncertainties.
The second factor — production increase by reserves replacement and growth — is at the heart of the Peak Oil theory. Some analysts say oil peaked in 2005, meaning that more than half of the world's crude was already produced and used by that year. Analysts at the other end of the spectrum, however, place the peak year in 2030 or even later.
The actual oil peak can only be verified after it has passed us. Even the year 2030 is not very far away, but if crude production cannot increase in the face of rising demands, the next five years will test whether an imminent peak year is valid. Any way you look at it, it is wise to design contingency energy plans.
There are three ways to go: continue the hydrocarbon-based path by tapping unconventional hydrocarbon resources, such as ultra-heavy oil, oil sands, oil shale, gas hydrates and shale gas, which all require high oil prices to be economically developed; switch to other energy resources, such as nuclear, wind, solar, biofuels and geothermal; or, most likely, some combination of both, with various energy resources competing for supremacy depending on regional circumstances, affordability, demand or popular political will.
Within the oil market, if demand and prices for oil increase, competition between national and international oil companies will continue to intensify, and new collaborative arrangements benefiting both sides will be needed. Spare production capacity, especially by OPEC members, which produce 45 percent of the world's oil, has been and will be a crucial factor in the oil market. For instance, in 2002, when OPEC produced 30.3 million barrels per day, it had a surplus crude production capacity of about 6 million barrels per day, and oil spot prices on the New York Mercantile Exchange were $26. In 2008, OPEC produced 36.7 million barrels per day, leaving only Saudi Arabia with a surplus capacity (less than 2 million barrels per day), and oil topped $100.
Traditionally, as oil prices rise, the industrial and electric power sectors try to replace some of the oil products with natural gas, thus increasing the demand and price for the latter. Over the past three years, however, the prices of these two commodities have often been decoupled; even though oil prices have at times remained high, natural gas prices have declined. For example, during July and August 2009, while oil (West Texas Intermediate) prices averaged $68 per barrel ($10 more than the second quarter of 2009), natural gas (Henry Hub) prices decreased from $3.43 per thousand cubic feet to $3.14 per thousand cubic feet. This decoupling has been due to warm winters in recent years and thus high storage levels of natural gas, indicating that seasonal climate will have a significant influence over the price of natural gas. With cold winters and high oil prices, we can expect higher prices for natural gas too.
For 2010, EIA projects an average oil price of $72 per barrel, gasoline price of $2.84 per gallon and natural gas price of $5.48 per thousand cubic feet.
The near future of renewable energy sources depends on how high or low oil prices go. Consider, for example, wealthy oilman T. Boone Pickens' plan, formulated last year to increase the use of natural gas (especially for cars) and wind power (for electricity) to reduce U.S. oil imports. In June 2009, Pickens postponed building his huge wind farm in Texas because the cheap natural gas prices this year did not allow him secure finances for the necessary electricity transportation lines. Nonetheless, if by 2013 the world economy is put once again on a growth path and oil prices drastically increase, new developments in the transportation sector such as biofuels, fuel-efficient vehicles, electric cars, hydrogen power and mass transit systems will intensify, as 70 percent of U.S. oil consumption is by the transportation sector alone. Companies currently positioned for these new technologies will benefit most.
Any perspective on energy cannot be complete without considering the issue of climate change and the degree to which the international community will be committed to reducing carbon dioxide emissions from fossil fuels. We cannot expect drastic changes in the world's energy engines in the next five years. However, if both the world economy and oil prices grow rapidly, the next five years will be a critical and dynamic period for the energy sector in terms of both developing new technologies and markets, and training the necessary human talents to tackle these challenges. And geoscience will remain an important part of energy education and technology.