CryoScoop: Sea ice synopsis and a whale tale
by Kathryn Hansen Thursday, January 5, 2012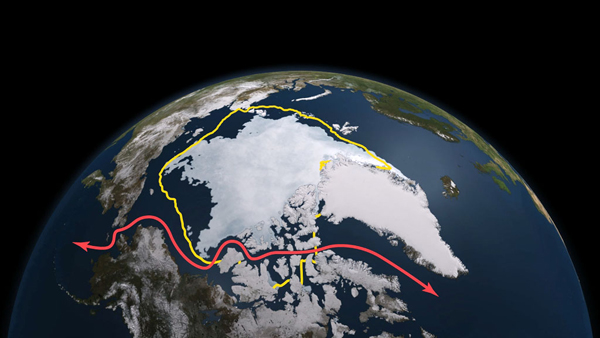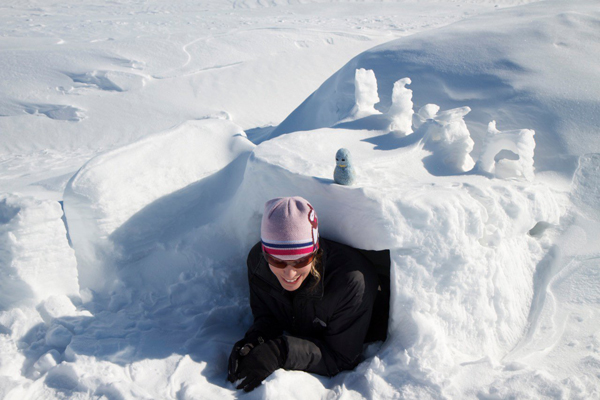 The extent of Arctic sea ice shrinks each year during the northern hemisphere's spring and summer, trading a white frozen surface for dark open ocean. Reaching its lowest annual extent by September or October, the ice grows back again through the cold and dark winter months.
This year, experts reported that Arctic sea ice likely reached its minimum extent on Sept. 9, when it measured just 4.33 million square kilometers, according to data and analysis from NASA and the National Snow and Ice Data Center (NSIDC). The extent this year ranks close to the lowest extent measured since satellites started collecting the data in 1979, second only to 2007 when the sea ice shrunk to 4.17 million square kilometers.
What drove down Arctic sea ice in 2011? We'll have to wait another week or two for the full analysis of data from the entire season. In the meantime, check out this video of NASA Cryosphere Program Manager Tom Wagner, who discussed on Arctic sea ice as it approached the 2011 minimum.
Experts can say, however, that conditions in 2007 — clear skies, wind patterns and warm temperatures — favored ice loss. In contrast, 2011 saw neutral weather conditions suggesting that extreme loss this year was amplified due to the ice's increasing thinness, according to NSIDC.
Implications of declining sea ice are many. For example, commerce and exploration will drive more ship traffic north to explore newly accessible summertime routes. The Northwest Passage, for example, opened again this year and provided a direct route between the Atlantic and Pacific oceans.
Humans are not the only ones taking advantage of the watery Northwest Passage. Marine organisms, too, are checking it out. Scientist used satellite tracking technology to document for the first time that bowhead whales from distinct populations of opposite sides from the Arctic are meeting up in the ice-free passage. Based on the age of bowhead whale skeletons found on nearby beaches, it's possible that whales last found favorable swimming conditions in the region 10,000 years ago. Read more about the research in Biology Letters and in this LiveScience story.