CryoScoop: Green Light to McMurdo
by Kathryn Hansen Thursday, January 5, 2012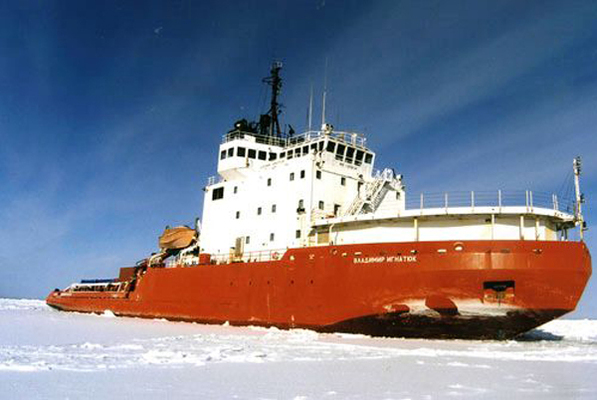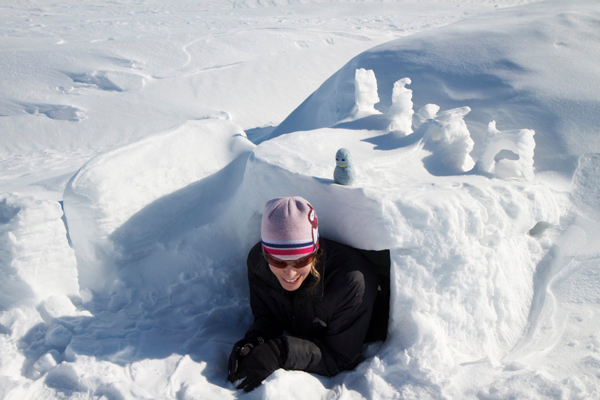 Polar scientists breathed a sigh of relief yesterday as the good news reached inboxes: Icebreaking capability was restored to McMurdo Station, preventing the deferment of some Antarctic field work this year.
Each year, an icebreaker heads to McMurdo Sound where it cuts and maintains a path to McMurdo Station, a large U.S. Antarctic research base and the stage for logistical operations, located on the southern tip of Ross Island. The ice-free channel allows for the passage of tankers and cargo ships bringing supplies and fuel to the remote establishment.
This year, however, normal operations at the station were in jeopardy when the Swedish government disallowed use of the icebreaker Oden for the job. The situation was described on July 28, 2011, in a letter from Karl Erb, Director of the National Science Foundation's (NSF) Office of Polar Programs. Without a resupply to McMurdo — and thus also to the South Pole station and field camps — preservation of existing supplies would prevent science as usual.
"Our concern was that we would be delayed a year, and that would have been such an unwelcome consequence," said glaciologist Robert Bindschadler, an emeritus scientist at NASA's Goddard Space Flight Center. Bindschadler has long been practicing and preparing to collect data from below Antarctica's Pine Island Glacier (PIG) ice shelf. "We're not getting any closer to the answers by delaying and not doing the work, we've got to start getting these data."
After discussions between NSF and icebreaking colleagues, an agreement was reached on Aug. 25, 2011, with a Russian company to charter a diesel icebreaker, the Vladimir Ignatyuk. The one-year contract with the Murmansk Shipping Company, described in a subsequent letter from Karl Erb and in a story by NSF, has eased concern among scientists heading into the field as soon as November.
"This is very good news," Bindschadler said, whose team is planning to use McMurdo as a base from which supplies will be moved into the field to construct a helicopter camp. From the camp, researchers plan to fly 30 miles and look for a safe place to land on the ice shelf — their home for the next month. Then, the team will attempt to drill a hole through the shelf and deploy a profiler instrument to measure the ocean below; everything from current's speed and direction to salinity and temperature. The data are key to understanding ice dynamics in the area, how much heat the current brings, and how much ice it melts.
Despite the welcomed help from the* Vladimir Ignatyuk,* the nation's polar capabilities remain limited. The situation poses a series of issues particularly in a warming and more active Arctic environment. Some of these issues and more are described in National Public Radio's series, "Race to the Arctic."