Cosmic suntan
by Kate S. Zalzal Tuesday, December 20, 2016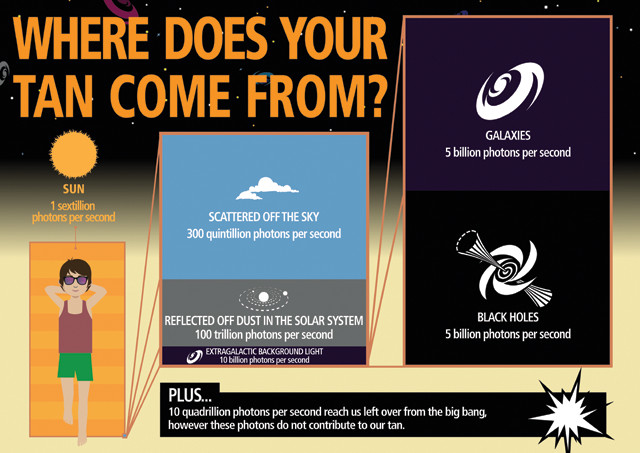 An international team of astronomers recently measured the amount of light hitting Earth that comes from outside our galaxy across a broad range of wavelengths.
"Most of the photons hitting us originate from the sun, whether directly, scattered by the sky, or reflected off dust in the solar system," said Simon Driver, an astrophysicist at the International Center for Radio Astronomy Research and lead author of a new study published in the Astrophysical Journal, in a statement.
However, we are also bathed in extra-galactic background light — radiation from beyond our galaxy. "These photons are minted in the cores of stars in distant galaxies, and from matter as it spirals into supermassive black holes," he says.
Not to worry, it would take trillions of years of sunbathing in this extra-galactic light for it to impact your tan lines.