Congress lets bans on outer continental shelf drilling expire
by Marcy Gallo Thursday, January 5, 2012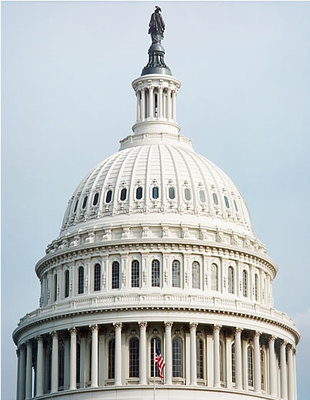 In July, President Bush lifted the executive ban on outer continental shelf (OCS) drilling, putting pressure on Congress to follow suit.
In the face of increased fuel costs and a weakened economy, lawmakers in both chambers have demonstrated a willingness to compromise on the issue. The House was able to pass a compromised energy bill on Sept. 16, by a vote of 236 to 189. The legislation would allow drilling 160 kilometers (100 miles) from shore and would provide states the option to drill 80 to 160 kilometers (50 to 100 miles) from their own coasts.
The bill would also expand mass transit programs as well as incentives for renewable energy, and would permanently protect marine sanctuaries from oil and gas leasing. And it would give Colorado, Wyoming and Utah the option to allow commercial oil shale leasing.
While the Senate most likely would have passed a similar plan, they are running out of time to act: Congress is faced with addressing instability in the financial market as well as the passage of a continuing resolution to fund the government until the next administration.
Drilling bans have generally been extended through the appropriations process, but Congress has opted to avoid a standoff with the President and did not include language for the OCS in the continuing resolution passed by the House on Sept. 24 by a vote of 370 to 58. Instead, the bans will expire and the energy debate will be punted until next year.