Comment: GSW: A celebrated society celebrates its 1,500th meeting
by Callan Bentley Wednesday, December 9, 2015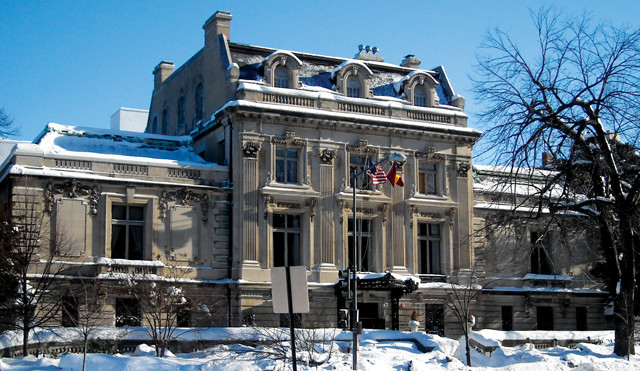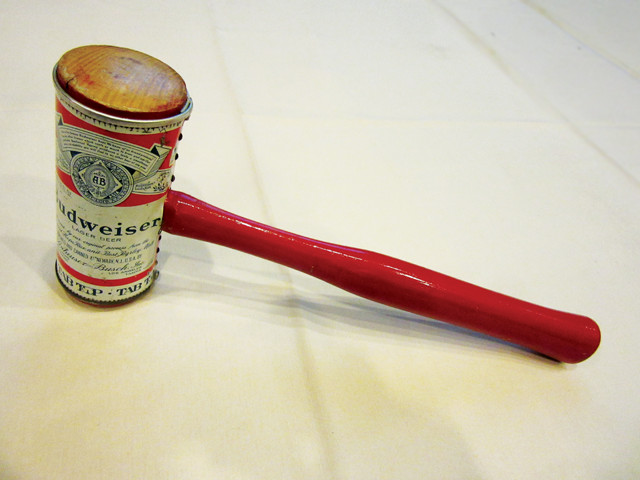 I tucked in my shirt as I walked up the front steps of the stately mansion that houses the Cosmos Club on Massachusetts Avenue in Washington, D.C. At the top, I tentatively opened the massive wrought-iron door. The warmly lit interior came into view, and I crossed the threshold.
"Sir!" a tuxedoed orderly said sternly. "You will need a jacket and tie to enter the Club!"
"Oh, sorry," I sheepishly replied, "I was just looking for the Geological Society of Washington meeting …"
"Ah. The geologists are around back," he said quickly, gesturing that I should exit immediately.
I backed out, shamed for my lack of formal attire, and walked around the building, eager to be among my people, those scruffy ruffians who can only enter the Cosmos Club through the back door.
That was Wednesday, April 10, 2002. It was my first Geological Society of Washington (GSW) meeting. GSW has met 147 times since then, and in late October 2015, we held our 1,500th meeting. Very few societies, scientific or otherwise, last for 1,500 meetings. The occasion of this nice round number suggests an opportunity for personal reflection on the institution.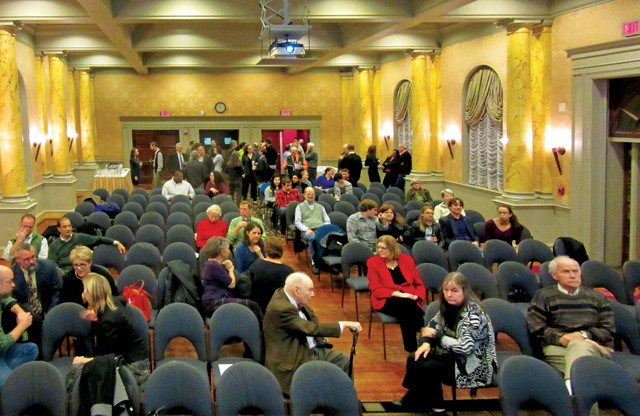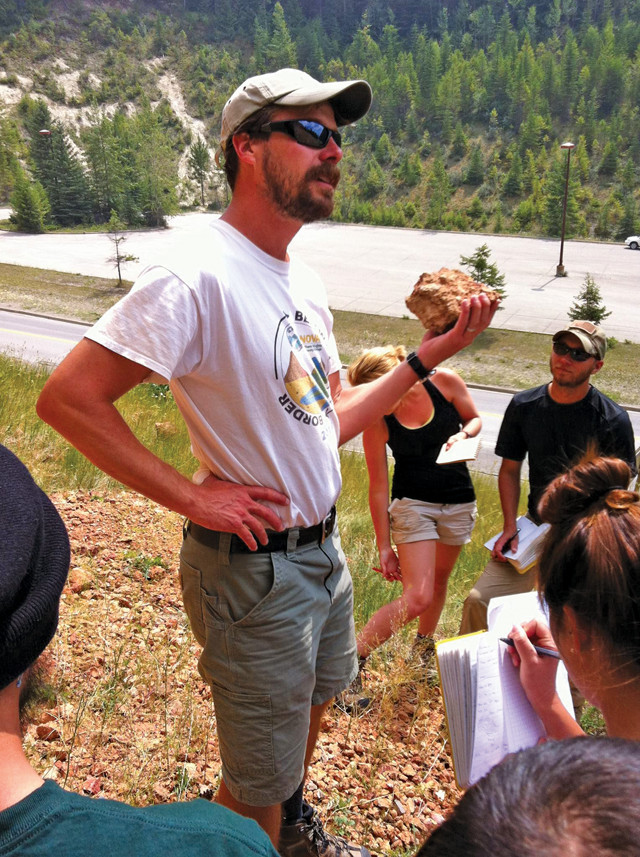 GSW was founded in 1893 by a group of 108 men and one woman, mostly employees of the U.S. Geological Survey. Their number included luminaries whose names still echo through the ages: Charles Walcott (discoverer of the Burgess Shale, head of the Smithsonian and first GSW president), Grove Karl Gilbert, Charles Van Hise, Bailey Willis, Thomas Chrowder Chamberlin, and John Wesley Powell (legendary explorer and the namesake of the auditorium where the society still meets today). Florence Bascom, the first American woman to earn a doctorate in geology, joined the society during its second month. It is curious that women have been part of GSW from its inception, given that the Cosmos Club (where GSW has always met) didn't admit women as members until 1988. Yes, you read that right: 1988.
In 122 years, GSW has been the venue for thousands of talks, both celebrated and banal. It was at a GSW meeting in 1927 that J. Harlen Bretz famously presented his hypothesis that colossal flooding had created the Channeled Scablands of eastern Washington state. The membership is reputed to have shot him down with withering uniformitarian criticism. Although, J.T. Pardee was in the audience that night, and possibly put it together in his head that Glacial Lake Missoula was the source of those floodwaters. This moment of scientific advancement is dramatically depicted in an episode of the PBS program "NOVA."
Before a typical meeting officially begins at 8 p.m., there's a half-hour of socializing, facilitated by free beer. This is a prime time for D.C.'s geological community to network and confer. The meeting begins with the bang of a gavel decorated as a Budweiser can. We begin with a reading of the minutes from the previous meeting, following all the formal nuances of Robert's Rules of Order. Jokes are made by the officers and the members, and we even have an annual award for the funniest "humorous aside" called the Sleeping Bear Award. The formal program consists of three talks, each 20 minutes long. Our meetings usually conclude by about 10 p.m.
I joined GSW upon committing to graduate school in geology. I have gotten a lot out of my attendance. I learned of my first job out of graduate school (teaching structural geology at George Mason University) through a verbal announcement of the position at a GSW meeting. If I hadn't been at the meeting, I'm sure I never would have heard of the job.
The polymath geologist E-an Zen began mentoring me while I was at the University of Maryland, but that relationship continued long after I graduated, thanks in part to GSW, and I considered him a friend until he died in 2014. His thoughtful, penetrating questions after every talk impressed me greatly; I was inspired by his articulate intellect, though his voice quavered more with each passing year. E-an invited me to join his pre-GSW dinner group, and that's a tradition I still engage in today, dining convivially with a diverse circle of geologists before we head over to the meeting. I bring students with me sometimes, and they benefit from getting to break bread with luminaries and potential advisors.
After several years of membership, I was asked to serve on the society's governing council, then as meeting secretary, and then webmaster. I've also given two talks to GSW. As a speaker, I have experienced the upscale comforts of the Cosmos Club proper (yes, I finally wore a coat and tie). Now, 14 years after I tentatively joined the society, I'm slated to become its president in 2017. If you had suggested this to me on that first evening in 2002 — that in a decade and a half I would hold a position formerly held by Powell and Walcott, I'm sure I would not have believed you.
If you're ever in D.C. on a Wednesday evening — we meet once a month — consider stopping in for one of our meetings. We'd love to have you join us for some beer and cutting-edge geology, steeped in rich history.