Coastal cities will see regular flooding
by Mary Caperton Morton Monday, March 9, 2015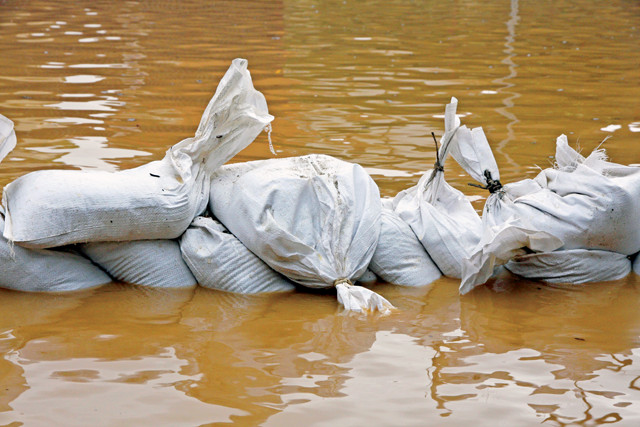 Rising sea levels will likely lead to regular flooding in most coastal cities in the future, according to a study conducted by the National Oceanic and Atmospheric Administration (NOAA). The report, which used tide-gauge records to chart annual flood rates, showed that these rates have increased substantially in the past 50 years and projected that a majority of U.S. coastal areas will likely experience 30 or more days of flooding each year by 2050.
Sea levels have risen globally by as much as 3.5 millimeters over the last decade, leading to higher storm surges on average. The new study, published in the journal Earth's Future, wasn't just focused on storm flooding, however, but also nuisance flooding events that often occur during high tides. Nuisance floods — which are defined differently by NOAA depending on location, but generally as less than one meter above the local high tide — can be costly, but are not usually catastrophic.
"Coastal communities are beginning to experience sunny-day nuisance flooding, much more so than in decades past," said William Sweet, of NOAA in Silver Spring, Md., who authored the study with Joseph Park, in a statement. "This is due to sea level rise. … We find that in 30 to 40 years, even modest projections of sea-level rise — 1.5 feet [45 centimeters] by 2100 — will increase instances of daily high-tide flooding to a point requiring an active and potentially costly response."
The team projects that Boston, New York City, Philadelphia, Baltimore, Washington, D.C., Norfolk, Va., Wilmington, N.C., and many other cities on the East Coast, West Coast and the Gulf of Mexico will soon face decisions about mitigating these nuisance floods.