Building resource corridors in Afghanistan: A solution to an interminable war?
by John (Jack) Shroder Wednesday, August 14, 2013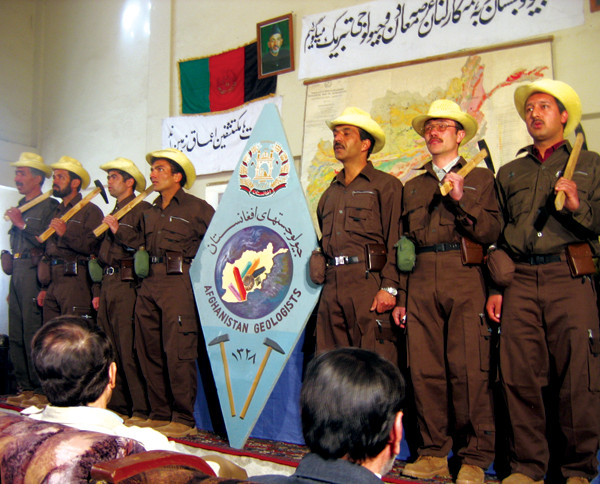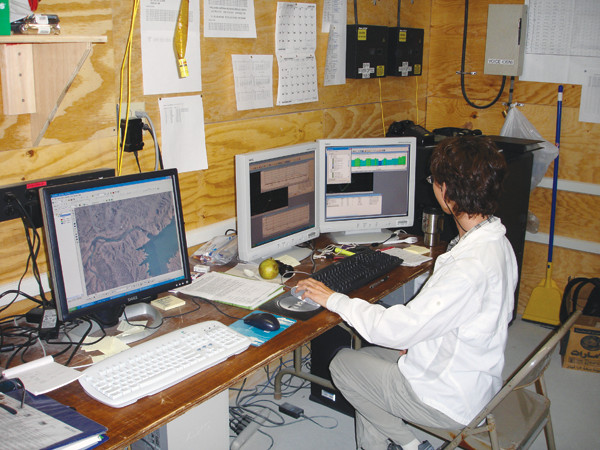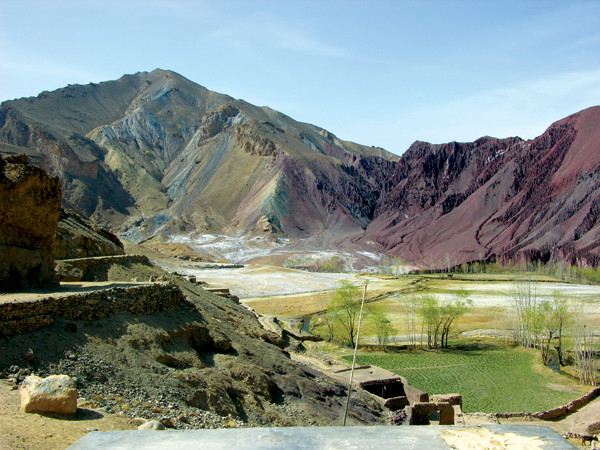 Afghanistan has been ravaged by decades-long conflicts that have left it economically depressed, but the country also holds a potentially huge natural resource base. Some estimates have put the value of the resources — copper, gold, coal, oil, gas, industrial minerals, rare earth minerals and more — between $1 trillion and $3 trillion. If those resources can be extracted and sold legitimately, they could help the country recover from decades of violence and allow its population to reap the rewards of their considerable natural assets. The sizable mineral and energy resources awaiting exploitation bring the possibility of thousands of new jobs and great wealth enhancement in a chronically wage-starved country.
Afghanistan's government, with help and guidance from the international community, has started putting together an economic development program — called the National and Regional Resource Corridors Program — to develop the country's resources. The program cultivates "resource corridors" (RCs), which are development concepts based around certain geographic zones rich in mineral resources. RCs capitalize on investments made in the extractive minerals sector — everything from building the supporting infrastructure, like roads, training the necessary workers and extracting the minerals, to developing the infrastructure, like railroads, to get those minerals to market, and eventually selling the minerals. That investment in infrastructure, goods and services will help develop the regional economy.
RCs have worked in various other locations, such as Chile, Mozambique and Zambia, which could act as examples for Afghanistan. However, Afghanistan has a history of turmoil and political machinations that could derail development efforts. For example, if mineral resources fall into the wrong hands, they could be exploited for ill rather than good — or they could simply remain in the ground, serving no one. Sectarian conflict must be kept at bay, lest internal tumult impede development. Likewise, neighboring countries could try to seize these resources, which could derail development, instead of engaging in mutually profitable resource extraction. If violence can be restrained, resource extraction — through the resource corridor approach — can lift the country economically.
Afghanistan's Resources
In the 1970s, Soviet geologists first described the rich resources of Afghanistan. They focused on hydrocarbons — gas, oil and coal — and copper to a lesser extent, as well as industrial mineral resources such as limestone cement and clays. However, little development of these resources occurred before war broke out with the Soviet Union in 1979. Virtually nothing happened in the decades following that war. Then, after the start of the U.S. conflict in Afghanistan in 2001, geologists from academia (including myself), the U.S. Geological Survey (USGS), the British Geological Survey, and some other geologists from NATO member countries obtained and translated old Soviet geological reports and went into the field when it was safe enough.
Over the course of the last decade, we have filled in more details of the country's resource picture; we have found that Afghanistan's reserves are considerably more robust than previously thought. The USGS deduced that three times more undiscovered gas and 18 times more oil exists, and that potentially extensive coal resources may exist as well. Other large copper prospects discovered recently join the major known copper prospect, called the Aynak; together these deposits have the potential to bring in tens of billions of dollars. Some of these prospects, such as one in Balkh Province, could come online in less than five years. A copper and gold deposit in Ghazni Province is estimated to be worth $30 billion and may be capable of production within one to two years. Gold deposits elsewhere are also worth billions and should be able to come online in several years. The value of lithium reserves from evaporite deposits in Herat, Ghazni, Nimruz and Farah provinces could exceed $60 billion; initial production could occur within one year, with large-scale production two to four years later. And rare earth deposits in Helmand Province are valued at $89 billion.
Development to date has been limited mostly to construction of roads and a few new buildings, along with refurbishment of factories destroyed during decades of conflict, but progress has gradually begun. The copper and gold prospects were the first of the metal ores to receive major attention, albeit through a flawed and allegedly corrupt bidding process that eventually, in 2009, led to the appointment of a new Minister of Mines and Petroleum, Wahidullah Shahrani. In partnership with USGS, the U.S. Agency for International Development and the U.S. military's Task Force for Business and Stability Operations, in 2009, the minister commissioned the production of new mineral-bidding packages that are available for potential investors and potential mining companies. The packages feature a range of modern resource information, including high-resolution and hyperspectral remote sensing maps for mineral identification and numerous geophysical datasets (such as magnetic and gravity data) that companies need to wage competitive bids on deposits of interest.
To avert the risk of a potentially corrupt bureaucracy, new regulatory mechanisms were enacted. The government and its international partners have stressed adherence to newly written resource laws, and to the extractive industries transparency initiatives (EITI), in the hopes of controlling corruption. These measures seek to help Afghanistan escape the so-called resource curse — wherein violent struggles over the control of rich resources, such as the blood diamonds of Africa, outweigh the benefits of a country's raw capital.
The Resource Corridor Approach
Recently, and at long last, support for resource extraction in Afghanistan seems to have reached a critical mass, and the country may be poised to leap forward with its new RC approach to development.
The concept of RCs and their more advanced sister programs, development corridors, has existed for a while, and the RC approach in Afghanistan follows the extractive industries value chain (EIVC) promoted by the World Bank. The EIVC is a framework for coordinated and integrated economic interactions that work across broad public and private partnerships. The basic EIVC plan begins with the Afghan government awarding resource development contracts and licenses to companies that have submitted winning bids. The government will then regulate and monitor operations, collect taxes and royalties, manage and allocate revenue, and finally, implement sustainable development policies and projects. For example, the most recent contracts awarded have been for a few gold prospects (placer and lode) that have opened for production with the hope that success in these mines — where small volumes of precious resources could even be flown out of contested areas — would support additional, slower-paced mines.
In Afghanistan, each step of the process will need to be monitored by the World Bank and international watchdog agencies to avoid corruption, ethnic competition and other problems, and to ensure success. This mechanism has been used successfully by numerous developing and emerging market nations, a group Afghanistan aspires to join.
Afghanistan also stands to learn from the challenges encountered by other countries that have followed the RC model. For example, one problem that has developed in some locations is that local mining enclaves have sprung up to extract a resource, but further development never occurred. Instead the resource was shipped directly out of the country, leaving behind a hole in the ground with no infrastructure built up around it. Afghanistan's RC plans are aimed at much wider and longer-term economic development that leverages the entire extractive industry's investment in infrastructure, goods and services along a predefined geographic strip.
Because of its apparent sensibility and previous success, the RC program has engendered considerable enthusiasm as the World Bank and the United Nations have stepped in to aid the Afghan government. After decades of shifting politics, false starts, dashed hopes and war, real hope is on the horizon. However, a sense of urgency has arisen with the imminent withdrawal of the Western Coalition troops and the desire to have an economic development plan in place prior to their departure.
Implementing Afghanistan's RCs
As set forth by the Afghan government, the RC process divides the extractive industry investments across four dimensions: infrastructure (developing roads, power, water and rail), livelihoods (creating jobs), governance (strengthening governmental financial management and monitoring of revenues and policy implementation), and environmental impact and social issues (mitigating environmental impacts, especially to water, and ensuring that benefits are shared throughout each region).
In addition, the development plans are broken down according to time frames: All development takes a certain amount of time, whether for a mine to come online, a railroad to be built, or personnel to be trained, so scenarios for building the various segments are broken into short-term (a few years), medium-term (decadal) and long-term (several decades) scales.
To date, the government has developed four main RCs: the Northern hydrocarbons corridor; the Southeast copper corridor; the Cross Hindu Kush corridor, which is set up to connect nearby iron and coking coal mines and to build railways to get both out of the region; and the steel and energy link corridor. Each of these corridors has long-term options to further increase prospects for more people; such options include a northwest extension that includes copper and hydrocarbons, a southwest extension that includes important rare earths and a transportation nexus, a southeast extension that has lithium and additional copper, as well as transportation and power, and northern extensions into more hydrocarbon zones. The first segments center on resource deposits with the most advanced development, which is also where the political and security uncertainties are considered easiest to deal with.
Future Planning Scenarios
Afghan officials along with international advisors (including USGS and the UN, among others) have developed a template for the timeline and contingencies for RC development, but uncertainties remain. There are a range of possible scenarios for all of the corridors, all of which depend on unforeseeable future events and conditions, but which do allow for some contingency planning. These possibilities include four scenarios: full-flowering (or full development), a reduced set of corridors, delayed or constricted growth, and collapse.
The best-case or full-flowering scenario would result from favorable geological exploration results, commodity markets and regional politics, and relative freedom from, or control of, corruption. This scenario would feature growth in the private sector, and would create jobs across the country.
The secondary scenario of a reduced set of corridors would result from some combination of positive and disappointing exploration results, mixed commodity markets, and/or turbulent regional politics. But there would still be some private sector job creation in key parts of the country.
A delayed or restricted growth scenario would occur because of delays in private sector investment, falling commodity prices, political and social instability due to interference from the Taliban or other antagonists, or rampant corruption. Eventual resource development would, however, still meet some long-term fiscal targets and deliver some job creation.
Finally, full collapse could result from bad governance, extreme corruption, overwhelming instability and/or a commodity price collapse. (In the event of a global commodity price collapse, investments would be needed anyway so that the exploration would be ready to take off again at recovery.)
Clearly, everyone involved would like to promote full-flowering. As such, the government's priorities through 2014 include first a variety of soft infrastructure investments such as improved land management and land acquisition practices; development of better communications programs; skills training and private sector capabilities; greater empowerment of farmers (which helps reduce Taliban influence); increases in sound governance; and transparency in deal making. These objectives underpin the resilience of the first RCs, along with planning and coordination of the newer infrastructure. Second is hard infrastructure development, including undertaking priority road construction and maintenance works. Third is implementing institutional and regulatory reforms in hard infrastructure. The final priority for the next year is producing design and land surveys to prepare for further hard infrastructure options such as power, roads, railways and waterworks. The Afghan government considers transportation infrastructure to be the most critical aspect of development. Already, building and overhauling roads, railroads and aviation facilities is under way.
This will lead to a re-evaluation in 2015-2016 of ways to promote political stability and security, resource exploration and development, and the health of regional and global markets. What happens in 2017-2018 and beyond will depend on early progress. So many diverse factors can tip the balance: everything from political stability in Afghanistan and neighboring countries to global commodity prices to climate change.
If the mining sector in Afghanistan is going to become a true engine of growth, the infrastructure and the jobs created in servicing the nascent industry will require simultaneous development of significant supplemental infrastructure and increased hands-on training for the creation and expansion of the other sectors.
Challenges to Future Planning 
Afghanistan's RC design is a robust product created by forward-thinking economists and regional planners who have put together plans that have a high probability of success. However, the much-beleaguered Afghan people must be allowed to undertake this work for their future, and the country's resources must be safeguarded from both in-country and external threats.
Regional politics, of course, pose a challenge, but if things go well, there could in the end be a robust regional economy. China is already working with Afghanistan on copper, oil and gas deals. And there is speculation that China will try to win contracts on the rare earths. India already has a contract on a major iron deposit. Iran has deals in place over water. Pakistan has also expressed interest in various resources. It is highly likely that more contracts will be awarded to Afghanistan's neighbors as well.
In Afghanistan, private investments and regional integration are vital to the economic development process. But Afghanistan's ace in the hole is that neighboring countries have much to gain as well. A proposed gas pipeline from Turkmenistan, across Afghanistan into Pakistan, and perhaps on to India, would be a start. Turkmenistan and Afghanistan have gas resources that far exceed Pakistan's, so such a pipeline could be to Pakistan's considerable advantage. It might even be an impetus for the country to refurbish its own railways and roads. Development is also underway for a railroad to transport mining products to and from Tajikistan and Uzbekistan to and from Kabul and Aynak. In addition, discussions have occurred about transporting iron and other resources across Pakistan to India or out through Iran.
Lest people think, given the regional challenges, that the plans that the Afghan government has put into motion for the country-wide installation of the RCs are too pie-in-the-sky, it should be noted that the first actions identified in the RC plans are in fact quite attainable, and officials are realistic about the in-country and outside risks. The Afghan government seems prepared to deal with these risks, so they are likely to succeed to a certain extent. Full-flowering might be overly optimistic, but the second scenario, with some positive development and results, seems attainable.
However, success rests on investors fulfilling their role in the RC agenda. These investors want Afghanistan to succeed, but they also want to feel that any money invested is a safe bet. This is hardly a sure thing, however, in light of incidents like the huge bank fraud that occurred in Kabul in 2010, when the Kabul Bank, a "Western-style bank" supported by the U.S. and touted as a positive sign of Afghanistan's progress, was found to be funneling millions of dollars to a few corrupt officials. The success of RC development in a country like Afghanistan thus comes with long odds. But with several world-class ore bodies as anchor points, plus a host of other precious metal and rare earth mines and a strong hydrocarbon base, investors will hopefully see Afghanistan as a strong prospect in the world of developing countries.