Brazil says 'no thanks' to OPEC
by Carolyn Gramling Thursday, January 5, 2012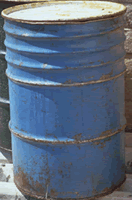 I didn't know you could do that. 
Back in August, Iran had invited Brazil to join OPEC, but Brazil declined, saying it had "other priorities." And now, Saudi Arabia has invited Brazil into the cartel.
They extended the invitations because last year, massive deep water reserves, which may contain as much as 55 billion barrels of oil, were found offshore of Brazil. At the time, Brazil's President Luiz Inácio Lula da Silva said joining OPEC was a possibility. (Venezuela and Ecuador are OPEC's two South American members at the moment.)
But after thinking it over, Brazil has decided it doesn't need OPEC, because it's not planning to be a big crude oil exporter. Instead, Brazil wants to refine its oil into gasoline and other products, and sell those. That way, Brazilian authorities say, they'll keep more money and jobs at home.