Blogging on EARTH: Yellow submarine robot debuts at AGU meeting
by Carolyn Gramling Thursday, January 5, 2012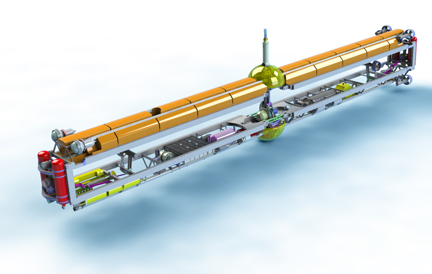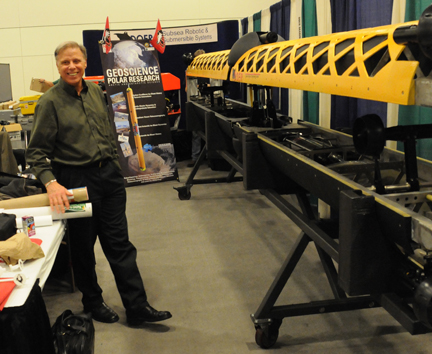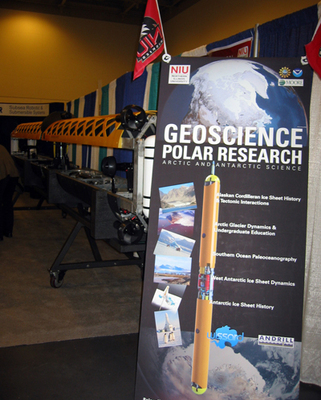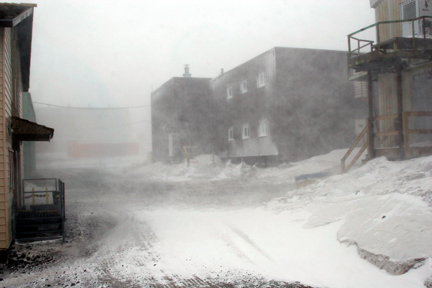 It doesn't look like a typical robot. About half a meter across and 9 meters long, a new, super-high-tech submarine ROV, unveiled Tuesday in San Francisco at the American Geophysical Union's annual meeting, strongly resembles … well, a big yellow cigar.
But this unusual design has a particular purpose: to bore a hole 800 meters deep into the Ross Ice Shelf of Antarctica and explore the mysterious waters beneath the ice. Once under the shelf, the robot goes through a Transformer phase: The cigar opens into a diamond shape and then closes into its horizontal "flight mode," prepared to plumb the depths.
What's happening beneath the shelf is crucial to exploring the stability of the ice sheet and to understanding how rapidly ice is melting due to climate change, says Ross Powell, a geologist at Northern Illinois University in DeKalb. "The key is where the ice is interacting with the ocean," the region called the "grounding line," Powell says. The robot's 20 or so sensors will collect salinity, temperature, turbidity and current velocity data, using forward and side thrusters to hover about 10 meters above the seafloor and maneuver through the water.
Powell, who first proposed the idea for such a submarine about a decade ago, is one of a team of scientists that will use the submarine. To date, the only data from the base of the ice shelf has come from surface instruments and theoretical calculations. Although the robot's primary mission is to study the melting ice, microbiologists are also keenly interested in finding out what secrets lie in the subglacial lake and nestle near the grounding line. So the ROV's robotic arm will not only collect ice cores and water samples, but also sediment cores. Because the sleek design doesn't allow for storage of the samples, the robot will deposit them in a so-called hotel, a tethered repository that will sit at the base of the borehole, to be hauled back to the surface periodically.
But it will still be another year before the robot slips into the ice; first, it's going to be tested at Lake Tahoe next March. By the next Antarctic summer, in late 2011, it will arrive at the U.S.' McMurdo Station in Antarctica for another test run. And finally, in late 2013, the robot will begin its mission.
Exploring beneath the Ross Ice Shelf is an exciting prospect, Powell says — and not just to better estimate glacial melting rates, calculate rising sea levels and understand the impacts of climate change. Quite simply, he adds, it's also exciting because "nobody's been there."