Blogging on EARTH: Spring has sprung, at least in some places
by Julia Rosen Friday, April 19, 2013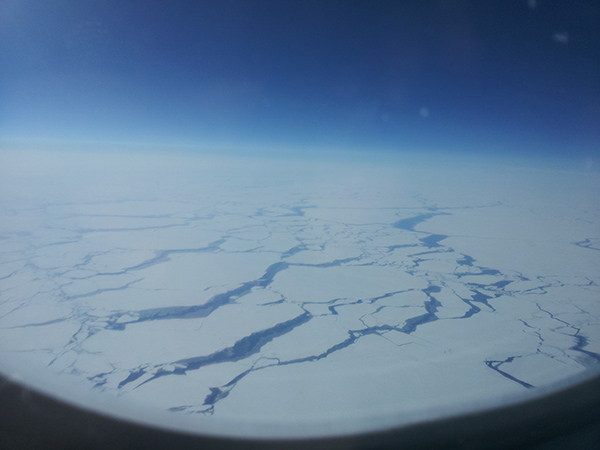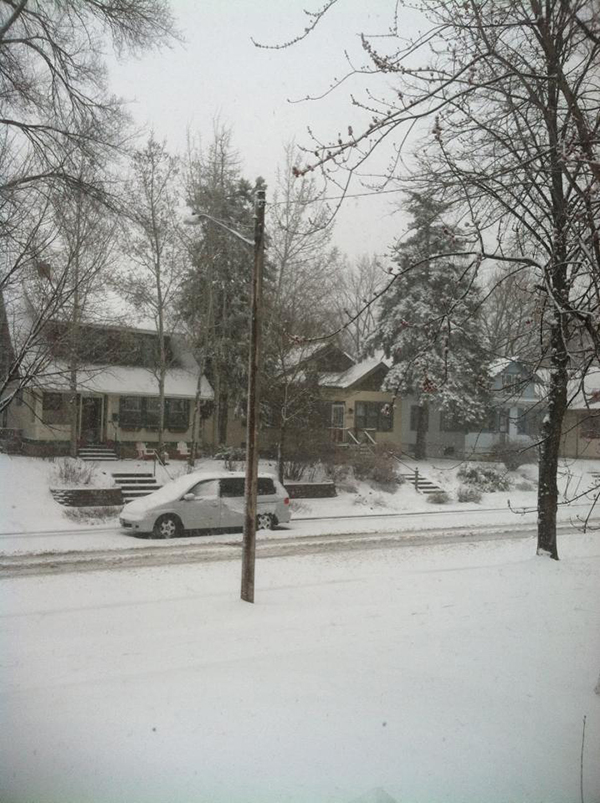 Spring was nowhere to be found during my recent three weeks of travel through Europe; not in the olive orchards of southern Italy, the cobbled streets of Copenhagen, or the banks of the Danube as it winds through central Vienna. Instead, winter has dragged on stubbornly — the worst in 43 years — leaving behind relict patches of snow in shadowy alleys and warning new leaves not to adorn the bare branches of trees with vernal green. I hear from (understandably cranky) friends across North America that winter is hanging on here too, with more snow falling this week in Colorado, Minnesota and in between.
Somewhat paradoxically, this anomalously cold weather could actually be due to global warming and the reduction of Arctic sea ice. The proposed mechanism behind such a connection is this: Less sea ice in the Arctic allows more heat to escape from the ocean, warming the polar atmosphere. This reduces the temperature and pressure differences between the Arctic and the mid-latitude locations of Europe, weakening the Westerly winds that draw strength from this gradient (see this old post on the jet stream to learn more). Without strong winds blowing across Europe and holding the polar weather off to the north, cold air from Siberia can seep down, sinking its claws into milder climate zones.
And this year, the observations suggest the link is real. The National Snow and Ice Data Center reports that Arctic sea-ice extent was below average all winter, contributing to high pressure and a strongly negative phase of the Arctic Oscillation (scientific parlance for the factors that weaken the Westerlies described above). The ice has already begun to melt, and I was lucky enough to look out the window at the right time on my flight home to see the first cracks opening up in the sea ice between Greenland and Baffin Island. As you can see from the chart, this is well below the average extent for this time of year.
Global warming aside, flying over Greenland and Arctic Canada on my way from Amsterdam to Oregon was an amazing experience — I have rarely made the trip in such spectacular weather! But after 10 hours of looking out my window at endless stretches of ice and snow, I was tremendously relieved when I arrived home in Corvallis to find spring had arrived here with a vengeance. The yard had sprung skyward into a sea of swaying grass, flowering bushes sagged under the heavy weight of profuse blossoms, and the garden was well on its way to edible-ness. The whole state seemed engulfed in the manic fecundity of sun, warmth and spring.
Apologies go out to those of you still engulfed in winter, but rest assured, spring will come eventually. Now, I'm going to go out for a run and enjoy the unusually dry winter and spring in Oregon.
This post is shortened from Julia's personal blog, The Practical Pantry, where she explores food and science.