Blogging on EARTH: Previously unknown fault responsible for Haiti quake
by Meg Marquardt Thursday, January 5, 2012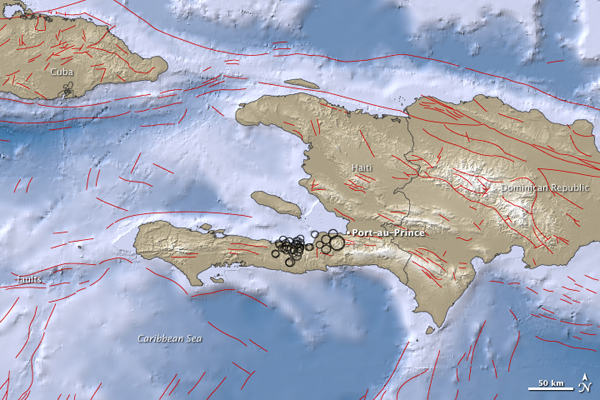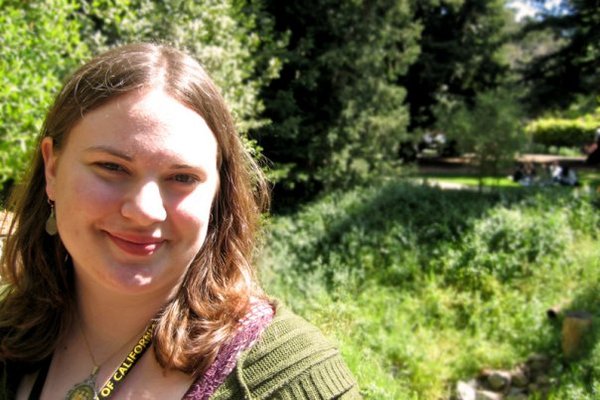 When a magnitude-7.0 earthquake ripped through Haiti on Jan. 12, it was not entirely unexpected. Journal articles had been published warning that the Enriquillo-Plantain Garden Fault, which bisects Haiti, running east-west across the southern half of the country, was overdue for a large disruption. So when disaster struck, scientists swarmed Haiti searching for the epicenter along the famed fault.
But scientists weren't able to find a surface break. This was troubling, because lack of a surface scar could imply that the quake didn't fully rupture and that another one may be on the way. And for as long as they hunted, they couldn't find any sign of the earthquake on the Enriquillo.
Another aspect was troubling the scientists: The GPS and radar data were not pointing toward the Enriquillo Fault. GPS and radar can show not only how far the ground has shifted after a quake, but also in what manner the movement took place. The Enriquillo Fault is a strike-slip fault, meaning that it marks a location where the edges of two tectonic plates are sliding past each other horizontally, instead of pulling apart or one slipping beneath the other. But the data showed that the slip that occurred during the January quake was vertical, not horizontal.
Then the question arose: What if the quake occurred on another fault, one that had never been mapped?
By searching the regions most heavily affected, scientists pinpointed a never-before-identified fault. Though it hasn't been officially named, scientists are calling it the Léogane Fault, after the town that was near ground zero of the quake. Nearly 80 percent of the structures in Léogane were destroyed.
"It changes drastically the understanding that we have of, not only the tectonic setting of the whole area, but also the hazard level among other faults in the vicinity of that earthquake," Eric Calais, a seismologist at Purdue University in West Lafayette, Ind., and science adviser for the U.N. Development Programme Disaster Risk Reduction Program in Haiti, said on Aug. 10, in a video taken at the American Geophysical Union's Meeting of the Americas conference in Foz do Iguaçu, Brazil.
Now it is a matter of determining whether the risk of hazard has been increased or decreased. "The earthquake itself modified the state of stress in Earth's crust around the rupture," Calais said. Research is ongoing to see whether the earthquake on this newly discovered fault has caused the region to become more unstable.
The task is made more difficult by the fact that Haiti does not have adequate earthquake monitoring equipment and the earthquake did not cause a surface rupture — the same reasons the fault that produced the January earthquake proved so complicated to find.
"In the long term, it means that there are faults other than the Enriquillo that are sources of potential earthquakes in the area, and the question is, 'Is that the only one, or are there more?'" Calais said. "My intuition at the moment is that there are more."