Bare Earth Elements: A geo-themed pop quiz in honor of 12/12/12
by Timothy Oleson Wednesday, December 12, 2012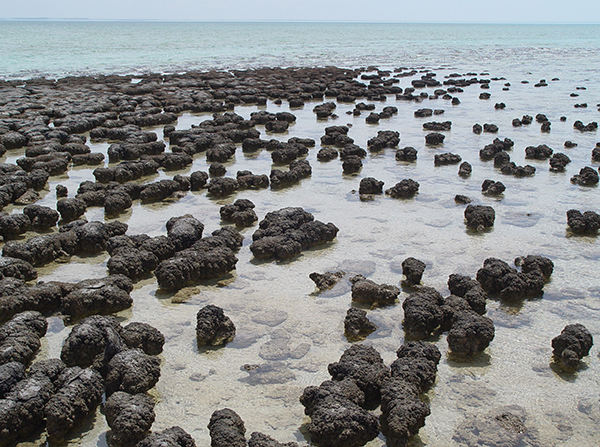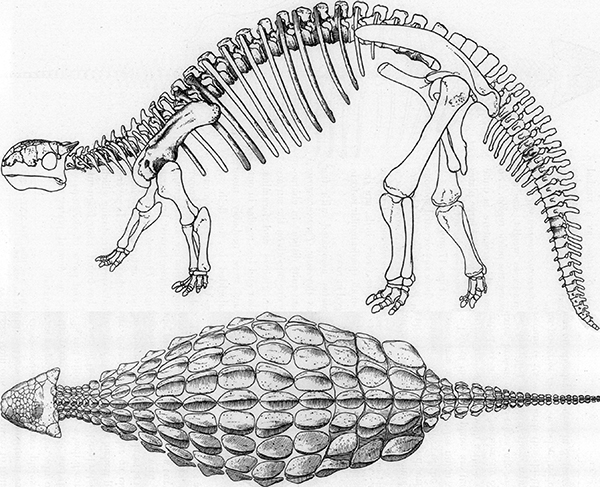 **UPDATE**  Answers listed below. Scroll down carefully if you'd still like to test yourself.
Congratulations to Robert Ellis for winning an EARTH Magazine T-shirt!
Think you have your geo-vocabulary down, or want to test your geo-jargon chops? Be our guest!
Rearrange the twelve 12-letter words below using their 12-word definitions as clues. Some are a little easier, some are a little harder. All are geo-fantabulous!
1. ICOAUOSTAMDE
Containing lots of diatoms, single-celled algae that secrete intricate shells of silica.
2. OEGTMERLNACO
A siliciclastic sedimentary rock containing pebbles larger than 2 millimeters in diameter.
3. THSAEERORTPS
The ozone-rich layer between about 10 and 50 kilometers above Earth's surface.
4. USKALSNYURAO
A squat, heavily armored Late Cretaceous dinosaur that lived in North America.
5. ORNAEATICYCR
Being built or increasing in size by the accumulation of external material.
6. EAMTLORSIOTT
A laminated, dome-shaped biogenic structure formed by cyanobacteria in shallow tidal zones.
7. NMKMAIIEGRDI
The geologic age that lasted from 156 million to 151 million years ago.
8. ATMMSIESOATM
Metamorphism that alters a rock's chemical composition, often due to fluid infiltration.
9. UYFMCNONRITO
A surface between rock layers that were not deposited in chronological succession.
10. ONNWAAGDNALD
Paleozoic supercontinent that included Africa, Antarctica, Australia, South America, India and Arabia
11. NNSTEETRPIIE
Rock composed of minerals — like chrysotile — formed by hydration of ferromagnesian precursors.
12. MATRHEOINEHL
Having to do with fluid flow caused by temperature or salinity gradients.
ANSWERS
Diatomaceous;
Conglomerate;
Stratosphere;
Ankylosaurus;
Accretionary;
Stromatolite;
Kimmeridgian;
Metasomatism;
Unconformity;
Gondwanaland;
Serpentinite;
Thermohaline