Baja quake sheds light on liquefaction
by Mary Caperton Morton Thursday, January 5, 2012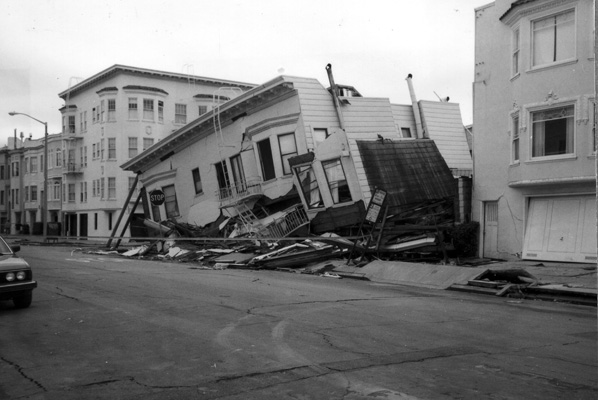 Data collected by a unique array of instruments located near the epicenter of the magnitude-7.2 earthquake that struck Baja California April 4 are providing scientists with new insight into the phenomenon of liquefaction, a potentially dangerous side effect of major earthquakes.
Liquefaction occurs when earthquake shaking changes the strength and stiffness of a saturated layer of sandy soil so that it behaves like a liquid, not a solid; this can cause buildings to collapse. Although the ground did not reach the point of liquefaction during the Easter Sunday quake, Jamison Steidl, a seismologist at the University of California at Santa Barbara, says the data collected by the Wildlife Liquefaction Array — a network of accelerometers and underground pressure sensors located just north of the California-Mexico border — show the start of the liquefaction process, when excess pore water pressure in underlying sandy soils reduces the shear strength of the sand.
Steidl and his colleagues hope the data collected during the quake will shed much-needed light on how and why liquefaction sometimes occurs during earthquakes — information that could help engineers mitigate the potentially destructive effects on buildings and other structures, the team reported at the annual meeting of the Seismological Society of America in Portland, Ore., in April.