Bailout bill passes, extends renewable energy tax credits
by Carolyn Gramling Thursday, January 5, 2012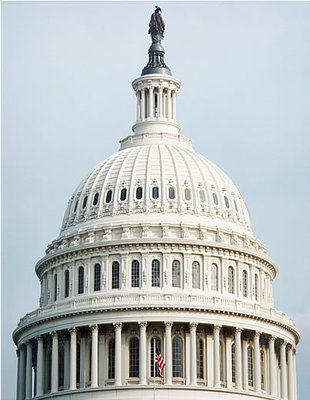 The new legislation extends the production tax credit for wind energy for one year, and for solar, biomass and hydropower for two years. It also includes tax credits for people who buy plug-in cars and includes an eight-year extension for investment tax credits for people to install small-scale wind equipment or solar energy equipment. As a result, some solar industry stocks are already on the rise.
Unlike the current tax credits, the new bill allows not only residences and businesses, but also utilities to take advantage of the incentives.
---
© 2008-2021. All rights reserved. Any copying, redistribution or retransmission of any of the contents of this service without the expressed written permission of the American Geosciences Institute is expressly prohibited. Click here for all copyright requests.